The Art of Fika: Your Guide to Stockholm's Best Cafes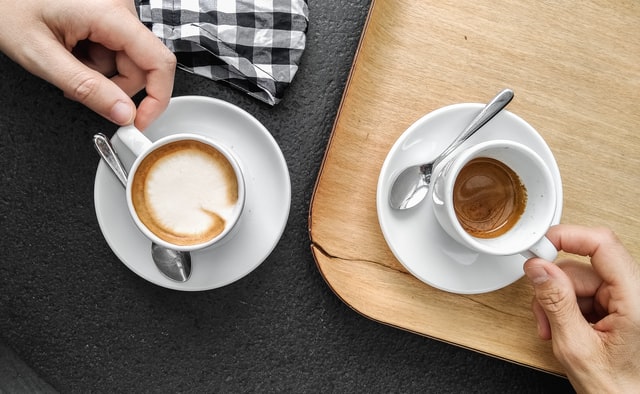 People in the Nordic countries are known as the top coffee consumers in the world. In Sweden, there's even a special word for drinking coffee – fika. Fika is not just about having coffee, it's more of a social concept to meet with friends over a cup of coffee, accompanied by a pastry. Because of the love for coffee, there's an incredible number of cafés in Stockholm.
Here's a list of my favourite cafés to satisfy any caffeine cravings. All of them serve delicious coffee and either have their own bakery or serve fresh pastries from a local supplier.
The Art of Fika: Your Guide to Stockholm's Best Cafes
Tehuset Kungsträdgården
Tehuset Kungsträdgården is my favourite café during the summer. It's a park café located in Kungsträdgården (the King's Garden) and aside from good coffee it also offers a beautiful view of the city centre. There are several reasons why I like it so much – it was the first café I visited in Stockholm, it has this Paris-like spirit, it is very centrally located and it's a great place to take a break at while sightseeing.
When my family visited Stockholm, having a fika in Tehuset Kungsträdgården was on our daily schedule. Unintentionally, we always found ourselves near Kungsträdgården when it was time for coffee. It was there that my sister Laura developed a chocolate-ball-addiction. Now, every time I travel home, I still have to bring her some chocolate balls.
Pascal
Although I discovered Café Pascal only last week, it already belongs in my top 5 list. It's a typical modern Swedish café decorated in minimalistic design, which puts a big emphasis on quality. It is run by three siblings who do what they love – make good coffee. The pastries and cakes are supplied by a small bakery and are delicious (at least the strawberry Swiss roll that I tried was).
My first impression was so good that when I was in the area (the Odenplan Square) later that week I just had to visit Café Pascal again. At first, I wanted to try one of the other nicely looking cafés but I entered three of them and always left somehow dissatisfied (with the offer of pastries or the environment) and I ended up at Pascal again.
Sturekatten
Sturekatten is one of the most popular Stockholm cafés. It is situated on two floors in an old house from 1700s. When I first came there, I was worried that I entered somebody's house. I climbed a staircase and ended up in a corridor leading to a delicious selection of cakes and pastries. There were small rooms with antique furniture and decorations reminiscent of the beginning of the 1900s.
Only after some Googling, I found out that it actually was a home of two sisters a few decades ago and many pieces of the present equipment are originally from those times. If I said that Pascal is a typical modern Swedish café, Sturekatten is a typical old-fashioned café where cozy blends with shabby.
I always struggle to select only one of the cakes because the selection is huge. Once I went to Sturekatten with my friends Tereza and Lucia and we tried a semla, a sweet roll traditionally served in the northern part of Europe around Easter. A week later, Lucia sent me a picture of her first attempt to make home-made semlas. Sweden should pay me for doing such a good PR!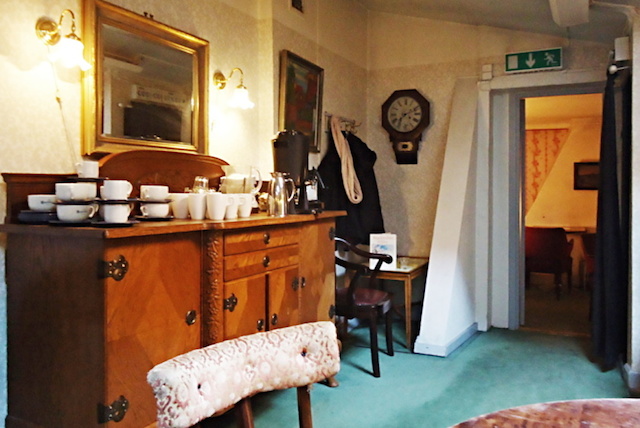 Vete-Katten
Probably the most famous café in Stockholm, Vete-Katten was opened back in 1928. Vete-Katten is Sturekatten's older sister. I couldn't find much information about the connection between these two cafés, except for the fact that a former employee at Vete-Katten later started a new café and named it Sturekatten. Many of the things that apply to Sturekatten are similar in Vete-Katten. However, it's not located in such a beautiful old house and it's only one floor.
Under Kastanjen
In one of the narrow streets of Stockholm's Old Town grows a chestnut tree. Under this tree, there's a nice café called Under Kastanjen (Under the Chestnut Tree). Under Kastanjen is a modern café with warm-hearted atmosphere. Their effort to provide a high-quality service is visible in many aspects – pleasant décor, freshly baked bread, beautiful cakes, gluten-free options, a dog-friendly environment and suspended coffee and soup.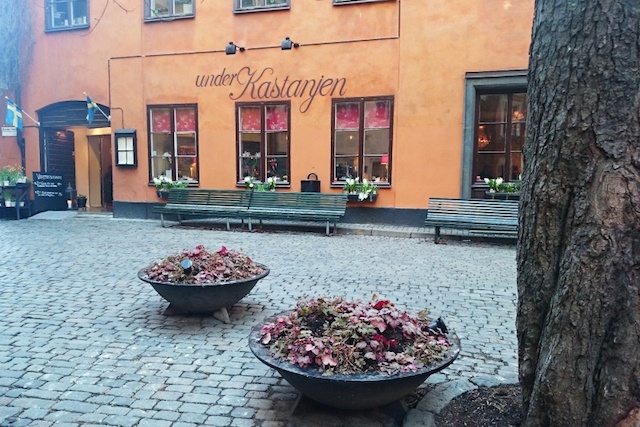 The Art of Fika: Your Guide to Stockholm's Best Cafes
A few more cafés worth mentioning
Kaffekoppen – It's one of the well-known tourist attractions, mentioned in Lonely Planet's guide to Stockholm. This café is situated in a beautiful historical building in the central square of the Old Town. One of the most photographed places of Stockholm. However, I never really figured out what was so special about it. I don't like the interior at all and though sitting on the terrace might be a pleasant experience, there are other places with better service.
Sjöcaféet – This café with outdoor seating offers an amazing view of the Stockholm's waterfront boulevard. It's conveniently located on Djurgården, in a close vicinity of many museums and attractions.
Wiener Caféet – It's one of the places that I still need to check out. I love Vienna's cafés and this one in Stockholm looks fabulous just from outside. It also looks a bit fancy, so I'm waiting for a good occasion to go there.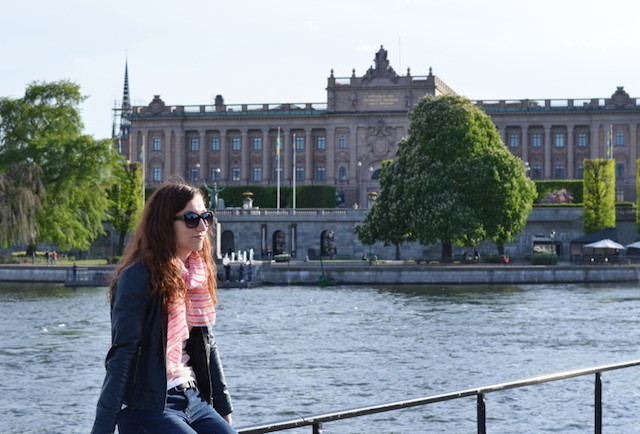 The Art of Fika: Your Guide to Stockholm's Best Cafes
Related Reading
An Adventure to Stockholm: A Conversation with Carol Queen
Have you traveled to Stockholm, Sweden? How was your trip? Email us at [email protected] for information about sharing your experience and advice with the Pink Pangea community. We can't wait to hear from you.
The Art of Fika: Your Guide to Stockholm's Best Cafes photo credit Patricia P and Unsplash.