In Conversation with Business Owner and World Traveler Juliane Grasekamp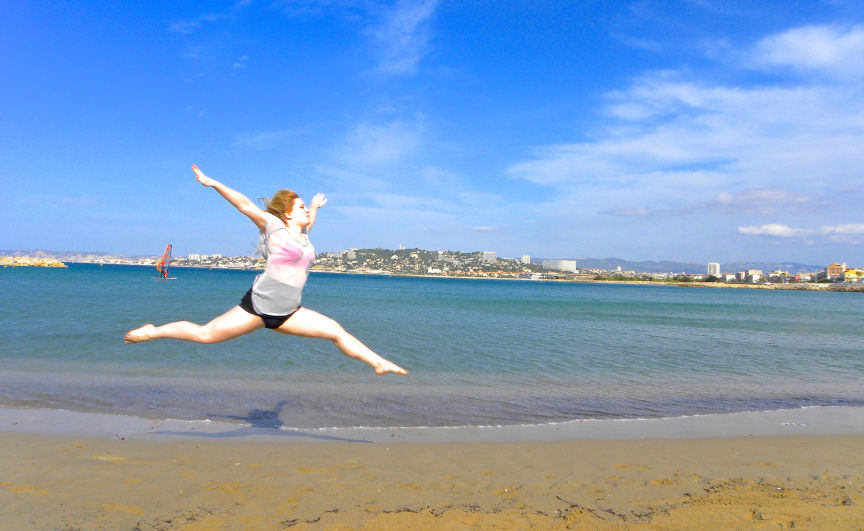 Before my recent trip to Scotland, I booked an Airbnb because the location was great and it was reasonably priced. When my host told me that she ran a bakery in Glasgow and could provide us with a full breakfast, I realized that we were in luck. Then when she told me she was planning to sell her business to travel the world, I realized that we would become quick friends.
Juliane Grasekamp, a.k.a Jules, is a petite blond with a perpetual smile on her face and a sense of modesty that would blow anyone away. She laughs when someone calls her an entrepreneur, instead preferring to throw herself into her work and focus on pursuing her visions.
That's how, at age 17, she started her catering business, which later turned it into a cafe in the center of Glasgow called, SnuggleMuffin (it really is as adorable as the name sounds!). And that's how she's going about planning her world adventure.
During our last night in Glasgow, I sat down with Jules and asked her to share more about her decision to leave behind her business for the world.
A Conversation with Business Owner and World Traveler Juliane Grasekamp
Tell us about yourself. What does a regular day look like for you?
I am 22. I've been living in Glasgow for five years, and I run SnuggleMuffin, a cake and catering company where we make all sorts of things–waffles and pancakes and 30 different types of cupcakes. We also do corporate events and weddings.
On a typical day, I get up and open the shop. We have a staff that runs the shop, so my day consists of taking care of the business side–dealing with corporate clients, speaking to brides, managing the staff, and HR-related things.
When the shop closes, I go home and work on planning my trip, setting up my blog, and playing with my cat, Jasper. But that's basically it right now–I'm juggling the shop while planning my future travels.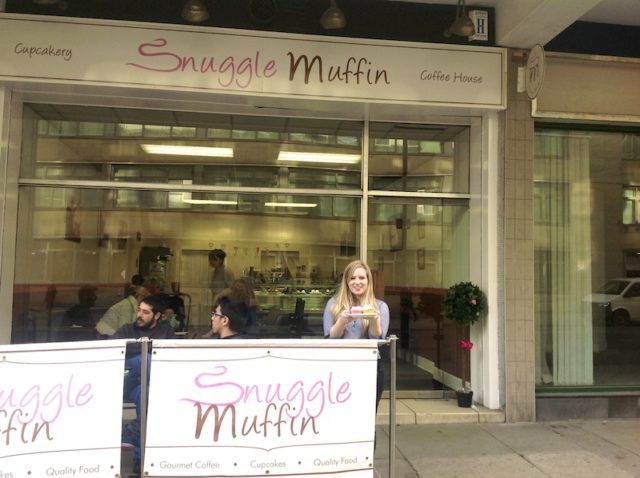 What makes you want to sell your business and travel? Was this something you always wanted to do — or is this a relatively new plan?
I've always wanted to travel but when my partner and I split up, I realized that I'd forgotten just how much I wanted to travel. While working, I'd pushed all of the things that were really important to me to the side. I wasn't doing the things I loved, and I didn't want to wake up with my 20s gone without having done the things I wanted to do. As much as I love SnuggleMuffin, right now, I need to have these life experiences and see the world.
How long have you been thinking about doing this? What sort of research have you done/are you doing?
I've been thinking about it for a while. I actually remember the exact moment that I made the decision, though. I was in Mallorca, visiting my dad. In fact, I was stressed to the max with work stuff, and I took a trip to the beach. I was surrounded by beautiful cliffs, and I thought, 'What am I doing? I can be having experiences like this!' Right after that, I put the shop on the market.
Wow! Did you tell anyone?
I told my mom and a few other people, but I didn't want to tell many people because we had brides we were working with and I didn't want them to be nervous. But since making the decision, I've felt like a weight has lifted off my shoulders.
In terms of planning for my trip, I'm a research junkie so I've been looking into everything. When I was younger, I used to sit and plan trip itineraries for fun. I know, it's such a nerdy thing to do! But, I have a lot of practice in finding travel deals, and I already have a lot of things planned out.
I've also been reading a lot of blogs to find out great places to go right now. And I've been doing research into blogging and writing because I'm not naturally a writer, but I want to document my trip while keeping the people I care about updated about what I'm doing.
Where have you previously traveled? What were some of the highlights? Challenges?
I went to Dubai, and that the most challenging because the culture shock was so extreme and it was hard to adapt. I also went during Ramadan and it was difficult not to be able to drink and eat. Additionally, I spent some time living in Florida, which was really awesome. The highlight of that experience was Walmart–I just love it! I love how Americans make you feel like whatever you want to do is possible.
In Scotland, sometimes that feeling gets squelched. People don't want you to dream big. But the American attitude lifts you up. I've also traveled to Italy, Germany–where I've spent a lot of time because my dad lives there, France, Spain, and of course, Ireland and England.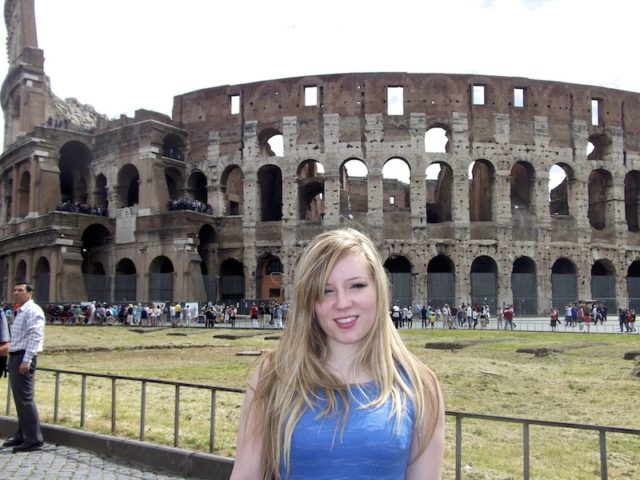 A Conversation with Business Owner and World Traveler Juliane Grasekamp
Where are you headed now?
I'm trying to narrow it down, which is difficult because I really want to go everywhere. But I'm trying to be realistic. I want to go to places in clusters, so first the United States, then Central America and hopefully a little bit of South America. Then I want to return home, travel through Europe, return home again, and fly out to Asia and Australia. There's just so much I want to see.
What about Africa?
I really want to go to Africa, but I had to pick a few regions, so that's definitely on my list but just not for this year.
What are you hoping to gain from the experience?
I really want to get myself back. You see, my family's nickname for me is Yaya because my sister couldn't say my name right when she was little. When I was in my last relationship, my family kept telling me, 'You're not Yaya anymore.' They meant that I'd lost my sparkle. I can feel that now–a lot of my passion has dulled.
I want to be able to enjoy life and not constantly be working. In fact, I love my work, but I have let it take over my life. When I graduated from university, I didn't know anyone around me. I hadn't done anything social during university, and I regret that a little bit.
I want to be able to remember what is actually important. When you get stuck, you forget about the bigger picture.
How have the people in your life reacted to your decision?
Most people have been really shocked because they know me as the workaholic so they literally can't believe that I'm giving up my business. Half of them thought I was joking. But now the shop is on the market so I'm really doing this. My mum, on the other hand, was relieved because she sees how much pressure I'm under with eight employees and massive bills and clients and brides to take care of. She tells me that I'm 22, and I have to experience being 22. So, she's relieved.
What sort of challenges do you expect to face along the way? Do you have any big goals?
I think the biggest challenge is the fact that I'll be traveling alone. I've always traveled with someone or with a group of people, so I think it's important for me to go alone because it will force me to speak to other people and meet new people and try new things. Also, I'm going alone to figure out what's going on in my head.
In terms of goals, I have a physical list of things I want to achieve and see and accomplish. Some are silly and cliche, like swimming with dolphins, and others include seeing the Northern Lights and learning a new language. I also want to break out of this workaholic rut I've gotten myself into and remember all of the things I'm passionate about. I want to come home and have my family say to me, "You're Yaya again."
A Conversation with Business Owner and World Traveler Juliane Grasekamp photo credits: Juliane Grasekamp. Follow Juliane's future travels on The Yaya Project.