The Strange and New: The Real Deal with Shannon Dell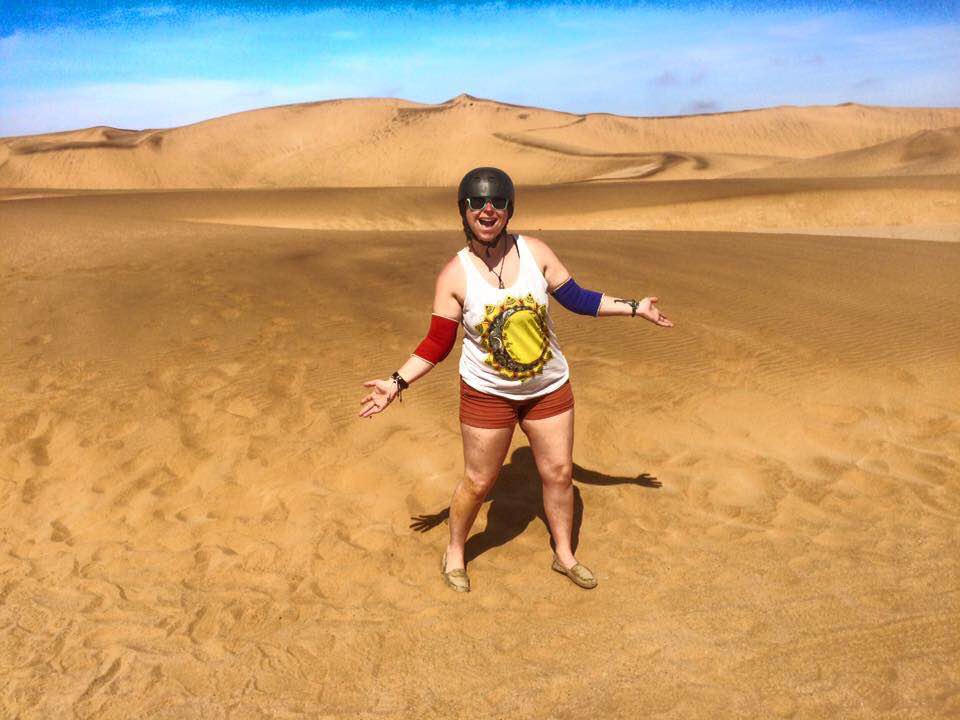 This month, we're interviewing women from all over the world who have launched thir own blog and asking them about their experiences sharing their story. We had the privilege of speaking with Shannon Dell about her experience with The Strange and New. Here's a glimpse into our conversation.
Tell us about yourself! What do you do when you're not traveling the world? Where are you from? Where do you currently live?
I'm a gallivanting travel writer from the American South who currently lives in Denver, Colorado. I have a flare for the unusual. When I'm not traveling the world, I'm usually drooling over potential adventure ideas, practicing Spanish on my cat, or watching terrible scary films while researching new freelancing work.
What first inspired you to start your blog? Since then, which destinations have you covered?
My inspiration came from a few-too-many beers with fellow blogger Jacqueline Kehoe in an Austin river. We decided that we were both too awesome and alike not to join forces, so she let me join her blog
The Strange and New
. Since then, I've covered Australia, New Zealand, Iceland, Thailand, Namibia, and numerous places in the U.S.
What is the main purpose of your blog? Is there a message that you're trying to convey to your readers?
Simply put, our purpose is to "cut the bullsh*t out of travel." Straight up, no frills. Just real, authentic travel.
What gets you into the writing mode?*
Jacqueline poking me and saying "Hey. We need more content."
What are some exciting partnerships, connections, or opportunities that have come out of your blog?
Besides getting to work with someone as awesome as Jacqueline, we've started growing our blog and reaching out to others on social media. Joining a travel bloggers Facebook page has connected us with so many other bloggers and writers who have helped us figure out what direction we want to take and how to start taking that direction.
Is your blog a business? If so, what are some of the ways that you monetize it?
While it's not quite a business yet, that's what we want and where we feel we're heading. Stay tuned!
What advice would you give to other women who are interested in launching a travel blog?
Connect, connect, connect! Sometimes I think about where I'd be if it weren't for joining Jacqueline or for connecting with other bloggers through social media. I wouldn't have a clue where to begin or what to do. Have others' backs and they'll have yours. And, of course, just keep producing content.