5 Tips to Prepare for a Scottish Wedding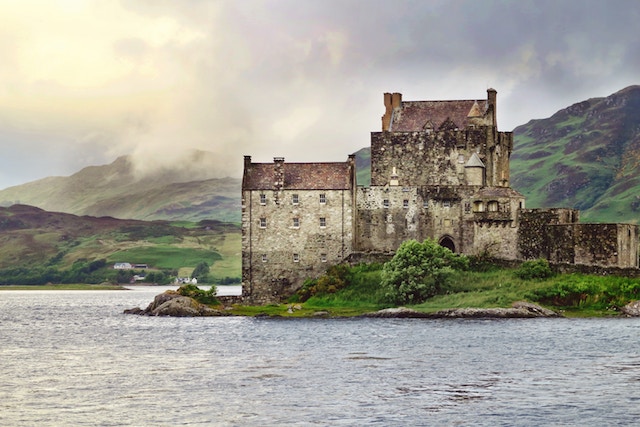 Ever wonder what it is like to experience a true Scottish wedding? Well, let me tell you, it is an event to remember. With all the dancing, singing, and quilts flying, it truly is a sight to behold.
The first time I remember going abroad was when I was fifteen years old. My uncle, who is from Ireland, was getting married to a wonderful Scottish woman. My small family from the states and my extended family from Ireland all hopped on a plane to Glasgow to attend the wedding on the outskirts of Glasgow, Scotland.
Having never been to a Scottish wedding before, I did not know what to expect. I would never have imagined the wonderful and eye-opening experience that this wedding gave me on one of my first trips abroad. I learned a lot from this experience and have five tips on how to prepare for a true Scottish wedding.
5 Tips to Prepare for a Scottish Wedding
1. Make it a vacation (especially if coming from another country)
Scotland is a beautiful country with so many sights to see. Although you will not be able to see all of Scotland, making a wedding weekend into a wedding week gives you the opportunity to look around and see the beauty of Scotland.
My family and I made our trip to the wedding a "wedding week" full of fun! We started our week off with trips into the city of Glasgow seeing many of its features there. We were able to visit the Gallery of Modern Art, otherwise known as GoMA, Buchanon Street, and bus tours showing the historical sites around Glasgow.
Along with seeing Glasgow, we were able to explore Edinburgh, the capital of Scotland. The history and beauty of the capital really highlighted the wonderfulness of Scotland. The must see attraction in Edinburgh is the Edinburgh Castle.
Sitting on top of a cliff side, the Edinburgh Castle looks over all of Scotland. The castle stands as a wonderful historic landmark that takes you back in history in Scotland. The castle is available for tours to view the inside the castle and see the crowned jewels of Scotland.
2. Pack the right attire
Scotland goes from cold in the summer to very cold during the winter. Always be prepared with warm wedding attire. It is important to wear wedding attire that keeps you looking nice but also warm.
For women, wearing a nice dress with long sleeves and a jacket will help keep you warm and put together. Men, always make sure to bring an extra coat. Although the wedding might not be outside, the wedding pictures will most likely be to try and capture the background of beautiful Scotland (I mean who wouldn't want majestic mountains in the background of their photos?) Always make sure to bundle up but also be able to take some layers off to boogie on the dance floor!
3. Get ready to dance to some interesting tunes
Whenever people think of Scottish music, their first thought will be bagpipes. Although bagpipes are a very important tradition in Scotland, they can be heard in a non-traditional way.
During a traditional Scottish wedding, bagpipes will play traditional Scottish songs to follow tradition. During the reception though, traditional bagpipes can go out the door and new music featuring drums, guitars, and some bagpipes to really bring the dance floor to life. Although I had never been a fan of bagpipes, I had the best time dancing to some cool Scottish rock.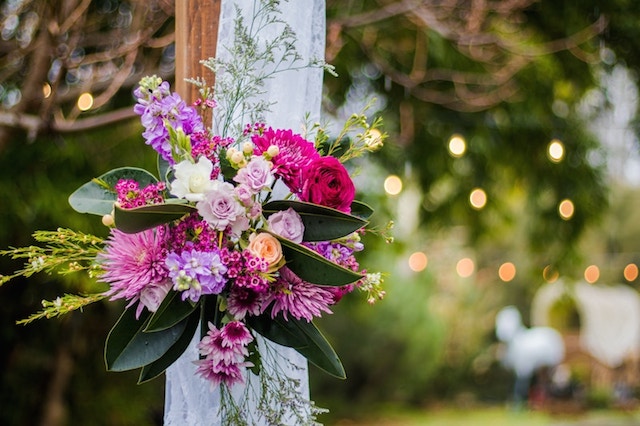 4. Talk to Everyone
Getting to talk to people from different cultures helped me learn a lot about Scottish culture. Although I grew up with a father from Ireland, I had always grown up with traditional American values and experience. Learning about the different foods, such as Haggis and Blood Pudding, which are very common in Scotland but are never eaten in the United States.
5 Tips to Prepare for a Scottish Wedding.
5. ALWAYS look up!
Scottish men wearing kilts is a wonderful tradition that still is upheld in today's society. And trust me ladies when I say, ALWAYS look up.
Scottish men's attire at weddings is not the typical suit and tie but their family quilt. Although we are in the twenty-first century, men do wear their kilts in the traditional form with nothing underneath.
Looking around a Scottish wedding with half of the men in kilts really helps pull the whole wedding together. When it comes to dancing at the reception, always look up because those kilts do not stay down easily and a lot can be seen down there (that you probably don't want to see).
These are just some of the tips that I took away from my Scottish wedding. This was by far one of the best weeks of my life and I am happy to say that my uncle and his beautiful bride are still together today.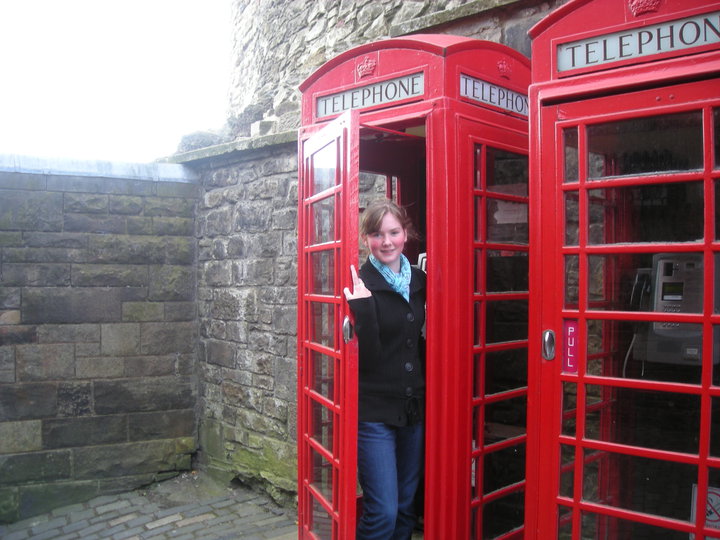 5 Tips to Prepare for a Scottish Wedding
Related Reading
5 Reasons You'll Want to Visit Scotland
Have you traveled to Scotland and participated in a Scottish wedding? What were your impressions? Email us at [email protected] for information about sharing your experience and advice with the Pink Pangea community. We can't wait to hear from you.
5 Tips to Prepare for a Scottish Wedding photo credits: Molly OToole and Unsplash.