Here Comes the Bride, Pandemic Edition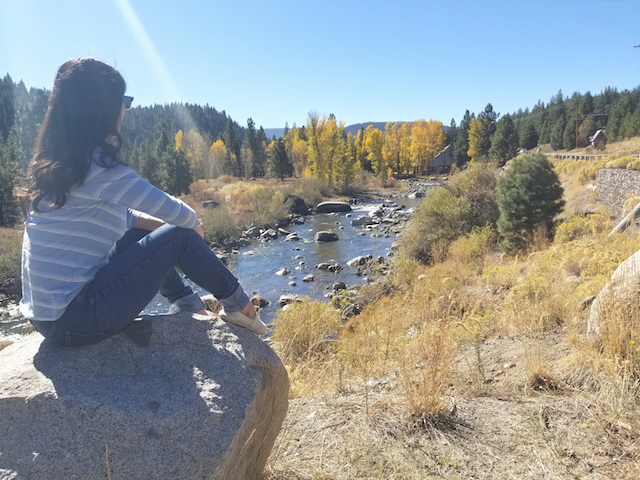 "Are you still getting married?"
"So you are having a Covid wedding?"
"How is wedding planning during a pandemic?"
These are the questions we were asked on the regular. Some may think we were bold, maybe reckless, or romantic to get married during a pandemic. Well we weren't trying to be any of those things. We just wanted to get married already!
Now, we were originally going to have a ceremony and reception at a big Italian winery with the vineyard pictures, pasta buffet, DJ, dancing — the whole enchilada. Ah, and the honeymoon. THE HONEYMOON. Where to, you may ask? Why none other than Costa Rica. Adventure, beaches spas, and waterfalls galore. Exotic, versatile, romantic. And we almost booked it!
We were planning to stay a few nights in Arenal near the Fortuna Waterfall, get as legally close as can be to the volcano, and stay hugged between the rain forrest and hot springs. Parting from there, we were going to safari down a river, observe wildlife, embark thru suspension bridges, taste the foods, finally ending on Tamarindo Beach the last few days. Welp, to put it short, we didn't. But you know what? I don't regret it for a single second.
Some may think we were bold, maybe reckless, or romantic to get married during a pandemic.
We had 1/3 the size of the wedding we first envisioned. As Covid-19 rules and regulations changed in the Bay Area, so did our guest count. Try uninviting your relatives by mail thru a Covid-19 notice on a replica of a Christmas card. We had distanced chairs, sanitizer party favors and we did not go on a plane to Costa Rica. However, what we did have (against the odds) was pure magic.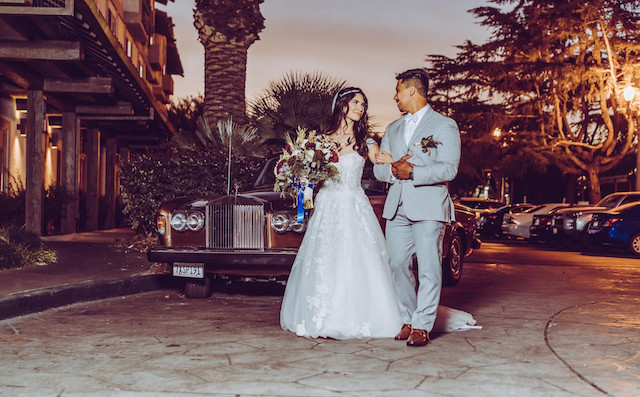 The small Mediterranean style hotel Double Tree by Hilton San Jose allowed us to have 50 guests in their garden area outside. There was a greenery arch to walk thru and flowery open gates. Head coordinator Emily and staff helped my family and I light up the place from the flowers, bushes, trees, curtains, candles, even photos making it enchanting and whimsical with the intimate space. We had a soul/accoustic duo @lavendarfieldsband singing songs old and new as we each went down the aisle.
It was THE dreamiest night time wedding. We had eachother. We had our family and friends. And we were all healthy. And there was So. Much. Love. Despite 2020, loved ones near, far, and virtual were there for us at the same time and space.
I had no nerves that day, but instead a constant contentment and assurance. How very safe and blessed we were that day over shadowed the changes and small details.
And yes, there was a honeymoon after all.
And yes, there was a honeymoon after all. A minimoon was actually what I referred to it as. (Costa Rica is still in the cards one day!) My now husband Alvin and I got creative choosing a place we could drive to and avoid a flight. We picked a place with mountains, lakes, forest trees, and activities. Many consider this place as one of the most beautiful in the world. A small place it is, and humble it remains, and it started our journey together. Lake Tahoe stole our heart a long time ago. There, we had the first "I Love You" and years later the beach/lake/mountain/forest proposal in Zephyr's Cove. Why not spend our honeymoon there, too?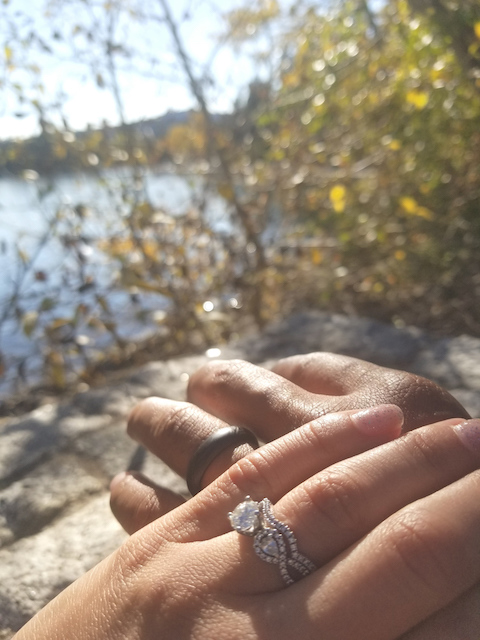 We did plenty of research on how to enjoy Tahoe with the new Covid-19 guidelines. It surprisingly wasn't too hard. Most of what we love is nature and isn't too limited by Covid-19, fortunately. Alvin and I took pleasure in walks, fall foliage, vlogging, swimming, boccee ball playing, horseback riding, and the food.
We found a few great Covid-19 approved activities. If you travel in the North Lake Tahoe area, we recommend Piping Rock Equestrian for their humane structure of their ranch as well as it's absolute beauty and kind hospitality. I rode their horse Tino who at the end of the trail ride hugged me. Yes, horses hug and I'm still gushing!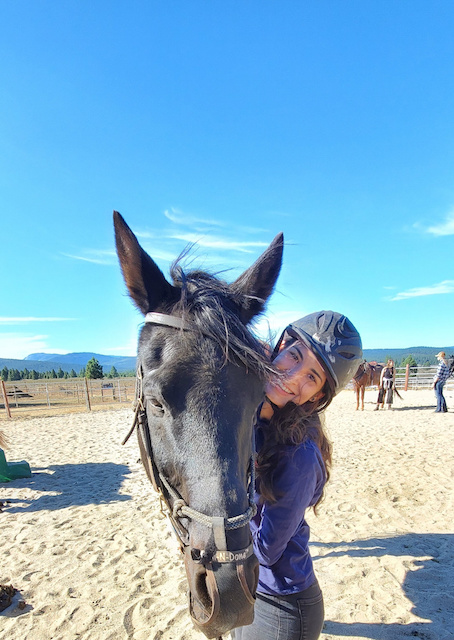 Here Comes the Bride, Pandemic Edition
On the more remote side, the campgrounds are fun to explore and remain open currently. Some of our best photos were in South Lake Tahoe's Fallen Leaf Lake. Heading back up north to Downtown Truckee, we loved their artsy and local inspired shops. We especially loved their Main Street bookstore. Walking at the end of downtown, still surrounded by streets and cars we stumbled upon a hidden view. Such an odd place for the picturesque place being across the street from all the action, but it works.
For some adventure we went to Tahoe Treetops Adventure. Alvin has been afraid of heights since I've known him and surprise surprise, he picked this one! He conquered his fear and we got to choose course by course which zips we preferred and it was an absolute blast. In fact, for a moment things felt normal and I almost forgot all about the pandemic.
My support system and husband may have gone thru "for better or for worse" faster than we thought during Covid-19. Again, no regrets. We chose creativity in a crisis and have memories forever because of it.
This article was originally published on Cruelty Free Lifestyle + Community + Travel. Photo credits for Here Comes the Bride, Pandemic Edition by Rebecca Ybarra.