6 Australian Wine Destinations You Won't Want to Miss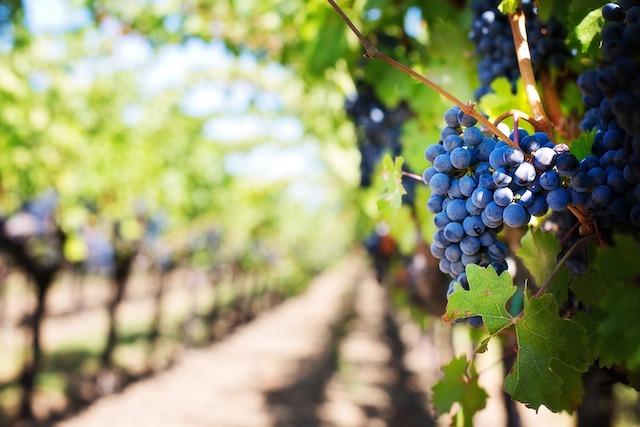 Australia has been paving the way for New World wines since 1788 when Governor Phillip brought over vines to New South Wales. Now, some of the world's oldest continuously producing vines can be found here. Because Australia is fortunate to have so many different climates, it can produce wine of all varieties — and Australian wine.
During the two years I spent in Australia, I made sure to sample more than the local Yellow Tail that I'd sipped during my college days. Here are some of the top spots to sip, swirl and spit in Australia.
6 Australian Wine Destinations You Won't Want to Miss
1. Hunter Valley
A quick day trip from Sydney (but worth more time if you have it), Hunter Valley encompasses great wines, top notch breweries and divine chocolate and cheese. I visited the area on a tour, and was picked up bright and early from my chosen location in Sydney and safely driven around all day as I partook in the libations of the region. The tour included five wineries, boutique food shops and lunch at the Bue Tongue Brewery. The wine of the region is Semillon, but you'll also be able to sample shiraz, chardonnay, cabernet sauvignon and verdelho.
2. Yarra Valley
About 90km east of Melbourne, along the river it was named for, sits the Yarra Valley wine region. It's by far the easiest winery to reach from Melbourne and there are several tour groups offering trips straight from the city. There's nothing quite like waking up at 6 AM in order to start drinking wine by 9 AM. It can turn into a long day, but you'll catch up on sleep during the bus ride back. Due to its relatively cool temperatures, the Yarra Valley is known mostly for its Chardonnay, Pinot Noir and sparkling wine.
3. Margaret River
Margaret River is one of Australia's most famous wine regions. If you're wondering where your imported Cabernet Sauvignon, Chardonnay, Semillon, Sauvignon Blanc, Merlot and Shirazes come from, have a look at the label. There's a good chance they came from Margaret River. Margaret River Shiraz quickly became my red of choice during my two years in Australia. In addition to producing award-winning wines, the area is worth visiting in its own right. It is home to long stretches of beach and incredible sunsets over the Indian Ocean. Rent a car from Perth and just keep driving.
4. Barossa Valley
Located in South Australia, just north of Adelaide, sits one of Australia's oldest wine regions. The first vineyards were planted around 1842 after the area was settled by Europeans. I did an amazing tour there with a small local tour company one Christmas Eve–and it was the the best Christmas present I've ever given myself. The guides were hilarious, the lunch spread was dynamite–barbecued steak, kangaroo and bacon, loads of vegetables, baked potatoes and of course, the perfectly peppery Shiraz we'd purchased throughout the day. Like most wine regions in the country, small gourmet cheese, chocolate and bread artisans have cropped up all over the place and most tours will be sure to stop for samples.
5. McLaren Vale
Another South Australian wine region, McLaren Vale is home to some of the oldest vines in the world. Full of boutique wineries and some seriously good food, McLaren Vale is a must-see on the way to Kangaroo Island. I wish I'd given myself more time to explore the area. The vineyards line the stunning coastal roads along the peninsula as you wind your way to Cape Jervis to catch the ferry. Visit the farmer's market for local produce, ride a bike along the Shiraz trail, or pop into one of Australia's best craft breweries named for the area, which is what I wish I'd done!
6. Mudgee Wine Region
To the west of Sydney, the Mudgee Wine Region is becoming a major producer of Cabernet Savignon for the country. Locally known as Mudgee Mud, the region has been quietly producing and perfecting this blended red for decades. It's only now becoming more popular as its displayed at Sydney's farmer's markets and wine festivals.