Turning A Passion for Sicily into A Profession: A Conversation with Karen La Rosa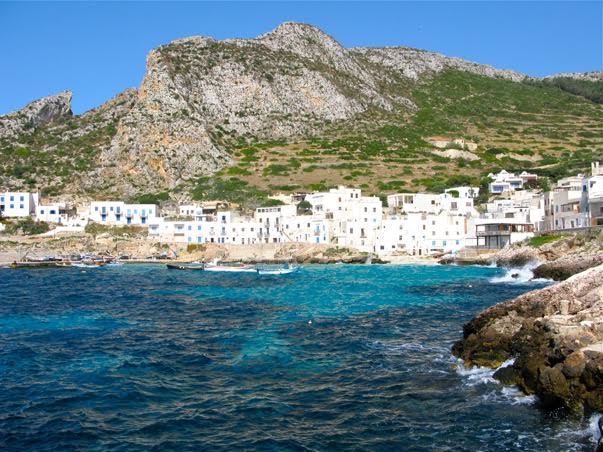 I have always been fascinated by women business owners, especially when the business stems from a passion. After being introduced by a mutual friend, Karen La Rosa and I met last week in NYC and sat outside of The Bean coffee shop while we enjoyed the long awaited sunshine. I picked her brain about how she got the courage to get open La RosaWorks, a boutique company that customizes tours to Sicily and plans events that highlight Sicily's rich culture, traditions, history, food, and wine. Not to my surprise, I left the meeting incredible inspired. If you're thinking about starting a travel-related business, grab a pen and paper and get ready to take some notes! Karen offers great advice for budding entrepreneurs throughout this interview.
Tell us about yourself! What do you do when you're not leading trips to Sicily? Where do you live?
I am a born and bred New Yorker who is grateful everyday to live in this spectacular city. I tend to be a woman of contrasts, though, and when I am in Sicily, I love the farms, the plants and flowers, the silence of the morning disturbed only by the cacophony of birds and hens. It is a wonderful place to re-set and re-gain perspective, to play with my camera and write a little. It is slow living at its best.
At home, I am always involved in so many things. I sing beautiful music in wonderful venues with the New York Choral Society, frequent off-Broadway theater, and recently, I finished a course in grape growing and wine production, a second passion after Sicily. I have been attending interesting trade events and meeting great people.
Together with my husband, I have three boys and two in-laws, and my husband and I are the family entertainers. I love to cook and to create social, relaxed gatherings. Every week we do Sunday family dinner, usually for 12 people or so, depending on stragglers, and we often host friends for dinners. Sometimes we host wine tastings which are a lot of fun. I belong to a Self-Employed Women's group, called SEW. We meet to help each other, brainstorm, and support each other. And, I walk everywhere. I have a full life, that now includes FB posting and Tweeting, constant research about news, events, and off-the-beaten-path things to do in Sicily. Sicily is where you can find me for generally three weeks in the spring and fall.
When did you fall in love with the Sicily? Would you tell us about your first trip there?
My fascination began as a child. My grandparents spoke Sicilian when they didn't want us to understand, but besides that, they were immigrants who wanted to immediately embrace America. Maria became Mary, Giovanni became John. They moved forward and I recall very little talk about what was left behind in Sicily. It was a hard place when they all left. I looked at pictures all the time. I wondered who they were, these ancestors. It is inexplicable, but I just felt connected to that heritage. I felt like it defined me.
On my first trip, I was alone on a bicycle not far from my ancestral town, riding through groves of olives. I stepped off the bike and couldn't resist thrusting my hands into the soft, dark, dirt. It was an amazingly emotional moment. I had the land in my hands and it felt so welcoming. It was a defining moment and immediately made me start thinking about ways to stay connected. The contrast of the dark hills against the piercing blue sky, the air fragrant with jasmine, the fennel that grew along the side of the road, intensely colored bougainvillea everywhere and the sea, home to mythology and conquerors, left me awestruck. The people I met smiled and told me it was in my blood. I fell in love hard.
Turning A Passion for Sicily into A Profession: A Conversation with Karen La Rosa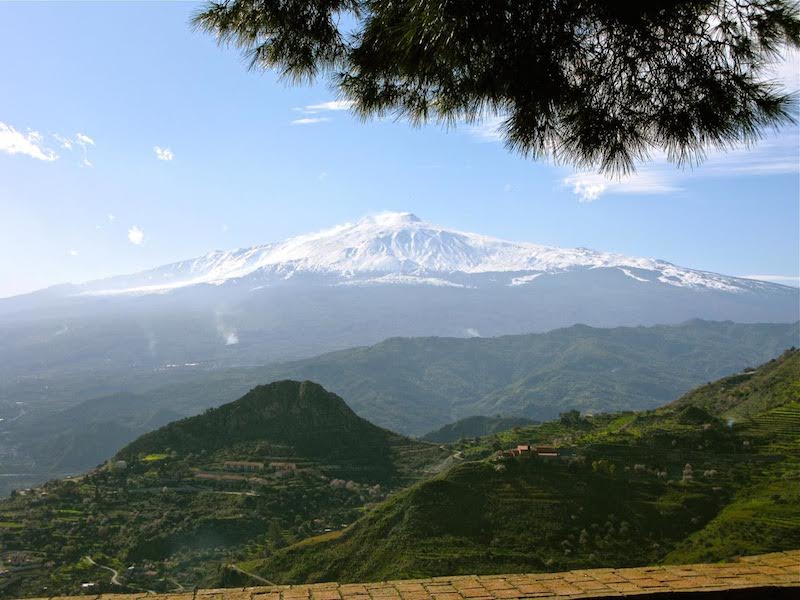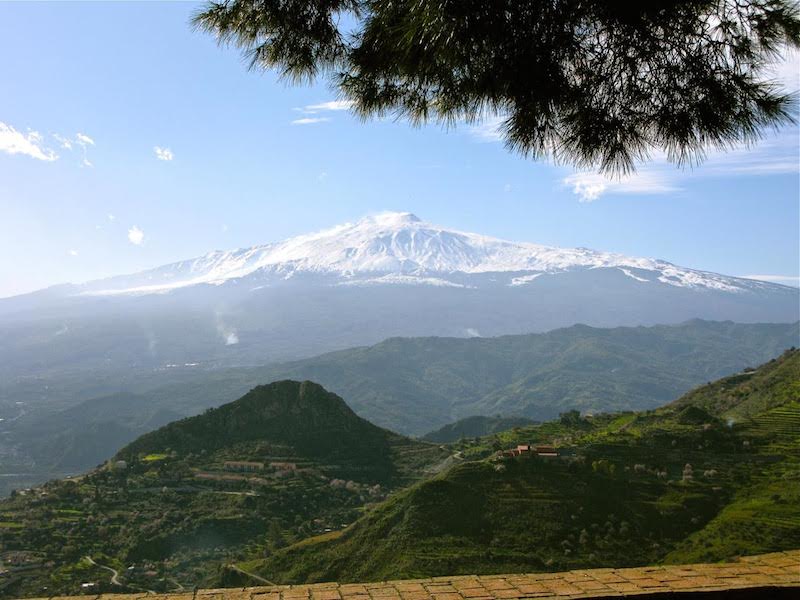 How did you get the idea to create La RosaWorks?
After a number of return trips and spending time with a friend who is a guide, I saw a lot and met many people. I travelled alone quite a bit, too, by bus until I felt comfortable enough to zip around in a car. I loved it. I love to share and so, I began helping people set up their trips. That was the beginning. The NY Choral Society travels bi-annually and as I was on the travel committee, we chose Sicily for the then upcoming trip. I arranged a tour for 130 people on which we sang 3 concerts and experienced a couple of unique evenings.
It went off without a hitch and people are still talking about the night I had a small town cook for us along a path that wound its way through the narrow streets. There was incredible food, spontaneous dancing and singing, and the love fest culminated with Italy winning the European Cup semi-finals. I couldn't have asked for more. After this tour, I knew I could do it for intimate groups and individuals and my imagination took off.
Would you tell our community a bit about La RosaWorks?
I want to do it my way. I love working with the curious, engaged, traveler. I am very hands on with my clients and try to prepare them for their visit with articles and suggestions for reading and film. I try to open their eyes so they can understand what they see. Sicily is such a complex place that even a brief outline of history is helpful.
The island was conquered by just about everyone you can think of. It is the largest island in the Mediterranean, strategically perfect, absolutely fertile, with splendid vistas at every turn. I want people to experience the island, to live it for a week or so, to feel like they have learned something and then take the memory home. Since only about 10% of the people who go to Italy from the US go to Sicily, most people shake their heads and say "I had no idea…". I love that.
I like experiential travel. When you are engaged in an activity you love, like when I was riding my bicycle from Palermo to Agrigento, you see a place in a different way. I am doing another Art Tour this fall because I believe one never truly sees anything until you try to draw it. It's quite an eye opener! Drawing enables you to become intimate with the place on a very high level.
This fall I am doing another Yoga Tour, as well. Why? When you start the day off practicing mindfulness, relaxing, and just being in the moment, there is no better pre-condition for absorbing your environment. It's lovely, really.
The other aspect of La RosaWorks is promotion. Through events and supporting things Sicilian, I try to make people aware of Sicily, develop an interest, and consider traveling to this magical island.
What was the hardest part about making it happen?
It all happened sort of naturally. There were frustrations, for sure, but nothing major. I have a really great web designer who got me to articulate my passion and very good resources in Sicily who applauded my desire and efforts. Time has always been my nemesis. There are never enough hours in the day to do everything I want. I have not needed to market since I started. My business has all come to me through word of mouth, but now I want to be more public, and that has required being on a learning curve for which I have sadly, little patience. Having said that, the effort has enabled me to meet some wonderful people, bloggers, people in the travel and wine industry. That part is fun.
Let me be clear, it does take some courage to do this, to invest yourself so thoroughly into an idea, to keep going even when this or that might not pan out. On the days that seem the most frustrating, my testimonials, for which I am most grateful, remind me that I'm doing ok.
Do you have any advice for Pink Pangea readers who might be interested in creating a similar business?
Network and learn all you can from others. Read a lot. Read what others do and use that to help you refine your own mission. There is a lot of competition in the travel business. Ask yourself what will make you different. How can you do things better or more efficiently? Listen to the clients – it's their vacation and you have been entrusted with valuable time. Be responsive.
Turning A Passion for Sicily into A Profession: A Conversation with Karen La Rosa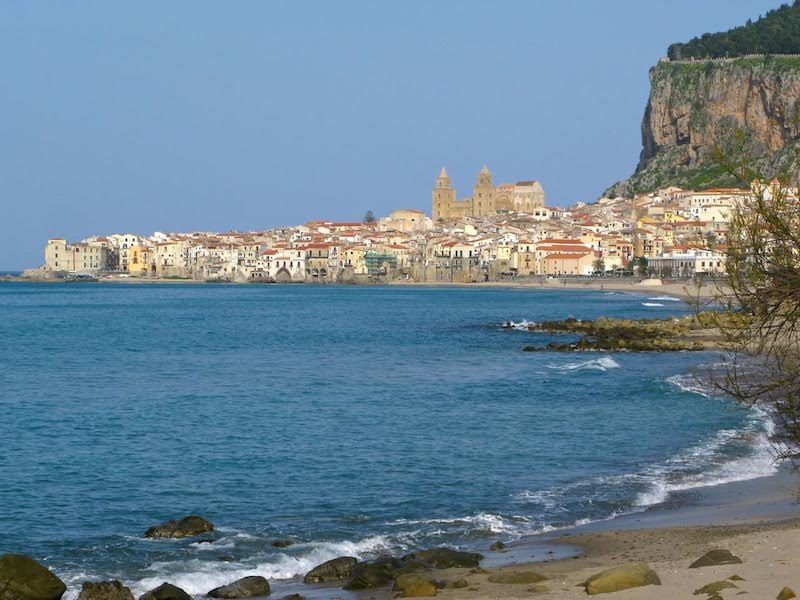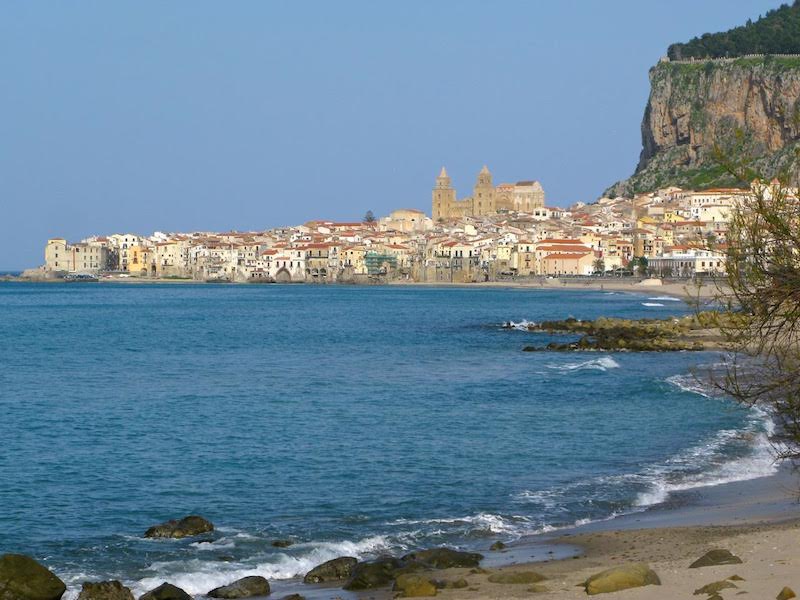 What's new at La RosaWorks this year?
Wine. I have always taken most of my tours to wineries in Sicily. It is a fabulous way to learn about the land and an activity that has occupied the Sicilians since the Greeks. In fact, I love this quote by Thucydides from the 5th century BC: "The peoples of the Mediterranean began to emerge from barbarism when they learned to cultivate the olive and the vine." Or what Horace said: "No poem was ever written about a drinker of water."
Wine is an important a part of life in Sicily, which is largely agricultural inside the coast. To talk to the winemakers (brimming with passion, by default) and walk among gorgeous vineyards that have been, in some cases planted since the 1600s, is a real window into the life and culture. The people love to share their passion and their wine, that, owing to the recent Renaissance, is quite delicious.
Interestingly, Sicilians drink the least of all the Italians. I want to use my advanced knowledge and passion to concentrate more in the enotourism area. I've developed lovely relationships and would like to support them. Food and wine are the natural pair and I have many, many, places to take tours where they can learn, taste, and experience. I think I have as much fun as they do.
Do you have any advice for readers who absolutely love Sicily, but don't get the chance to get out there often?
Read books and blogs and watch film. On my website, I have Learn About Sicily pages that list quotes, books, film, and traditional music. On the Link to Sicily page, there are links to blogs and other interesting organizations. Under A Taste of Sicily and Events and Articles are things I have written. On top of all that, eat and drink Sicilian! That works for me. (Suggestions on my website!)
What's next for you?
I am looking towards doing more group tours as I feel like I can reach more people for the same amount of work. I would like to set up some educational exchanges, perhaps summer hands-on study sessions, with a friend who runs an art conservation organization that is doing groundbreaking work, and also an Italian language school. Study and touring is a way to give someone an exceptional experience. I've always been a proponent of education, continual growth and development. I would like to devote more time to promotional things and at the moment, I'd really like to get my taxes done.