5 Easy Ways to Save Money for Your Travels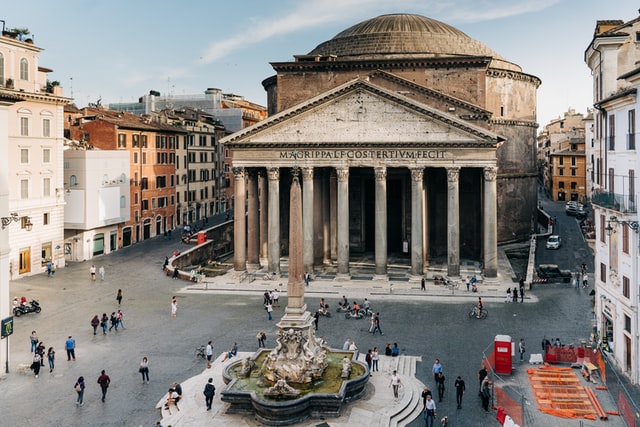 Saving money is difficult. There's always things you want to do or times when you just want to spoil yourself a little. When you're saving for a trip, these things don't do the bank balance any favours. I'm preparing for a round-the-world trip in September, so I have had to tighten my belt to save for the year ahead. These five ways to save money for your next adventure:
5 Ways to Save Money for Your Travels
1. Packed lunches aren't just for school
If you aren't at home for lunch, it's very easy to buy yourself a sandwich at the office or visit a cafe on your university campus. While it might not cost much day-to-day, it soon adds up over weeks and months. Take some time each night to make your own lunch. Buying ingredients is a lot cheaper than going out every day, and there are still lots of choices: sandwiches, salads, wraps and pasta. If you're super organised and can prepare your lunches in bulk or plan in advance. Then you'll find yourself saving even more money.
2. Have drinks at home instead
Nights out are great fun, whether you're celebrating or catching up with friends. But paying the bar bill at the end of the night isn't as much fun. Next time, try inviting your friends over to the house and asking everyone to bring something to drink with them that can be shared. Bars tend to mark up their alcohol prices, so by visiting a supermarket instead, you'll save a lot. You might even find that it's more comfortable and relaxed having everyone over. Plus, there won't be any queues!
3. Buy supermarket-brand items
Supermarket brand items have bad reputations for being cheap and nasty. But not only are they cheaper than brand-name items, they can also be great quality. It's better to pay a little more for fresh produce like fruit, vegetables, meat and milk but for basic cooking ingredients like chopped tomatoes, cooking oils and dried pasta, supermarket brand alternatives are a great way to save money without sacrificing taste. Also supermarket-brand cleaning products are also great and there is rarely a difference between them and branded products. By making small switches and building up to bigger ones, you'll notice your weekly shopping costs dropping in no time.
4. Creating homemade presents
These were a lifesaver for me last Christmas since I have a really big family. I opted for peppermint sugar scrubs, Scottish tablet and chilli oil, which are all reasonably cheap to make and there are many recipes available online for all three. They were received very warmly, with everyone commenting that they loved the thought and the time that had gone into them. Making the presents by hand took longer than buying presents, but when it came to the price of Christmas, I was stress-free.
5 Ways to Save Money for Your Travels.
5. Keep on top of your balance
If I'm stressed about money, I tend to avoid looking at my balance for a couple of days. This doesn't solve the problem at all. Check your balance regularly and know what you're spending. Online banking is ideal for this, since you can log in with your computer or phone at any time and view all of your transactions. You may realise that you are spending money without thinking on things like coffee or magazines. Checking your balance makes it easier to stick to a budget and keep your spending under control.
In addition to saving for your travels, there are simple ways to make money for your travels. One is to clear out your home and sell things that you don't use or need any more. You can sell them online or by having a car boot sale. Not only will you make money, but your house will also be tidy in the end!
Sticking to a budget and cutting back on some of the things you enjoy can be difficult, but stay motivated. It'll all be worth it when you're on the other side of the world having the time of your life.