Tallinn Estonia: 7 Budget-Friendly Tips for Your Next Trip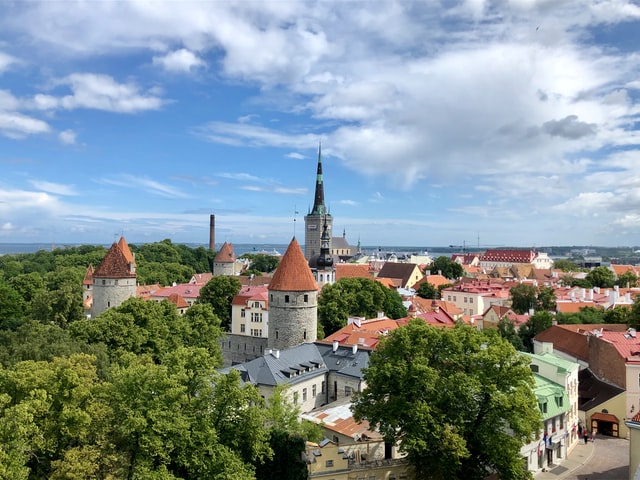 Tallinn, Estonia entices tourists with its old-fashioned charm and budget-friendly shops and restaurants. I have visited Tallinn with my family ever since I was little because it's such an easy holiday location for Finns coming from Helsinki. Now I continue to go for the nostalgia and, of course, the cheap prices. In fact, Tallinn is one of those travel destinations that I know will always fit my student budget. Here are some of my personal wallet-friendly travel tips for when you visit Tallin Estonia.
Tallinn Estonia: 7 Budget-Friendly Tips for Your Next Trip
1. Medieval Themed Restaurants
Check out some of the medieval style restaurants around the town square in the Old Town. The III Draakon is a charming little place in the corner of the town square that sells delicious elk soup, warm pastries, and refreshing beer all for the low price of five euros. Sometimes the wait is grueling but the soups, which are spiced miraculously, make it worth it.
If you don't want to wait, another popular restaurant sporting a medieval theme is the Olde Hansa, which is optimal for bigger travel groups as well as those in a rush.
2. An Outdoor Art Gallery
Enjoy art on a walk up the charming "Long Leg" that connects the lower city to Toompea Hill near the town square. Artists hang their paintings on the city wall there and you can admire – and even buy – the ever-changing pieces on display. I have never bought anything there but I love seeing all the different paintings. I feel like nothing gives you a better insight into the culture of a place than the local art!
3. Churches in the City
The many churches around town are great destinations if you are interested in religion or architecture. In the Russian Orthodox Alexander Nevsky Cathedral on Toompea Hill you can listen to the gorgeous choir singing for free and catch your breath before heading further into the city.
I have stepped inside for a breather, often on hot summer days, so that I can admire the gorgeous ornamental style of the building and have an almost meditative moment before continuing on my way. You can also observe the buildings belonging to the Estonian Parliament next to the cathedral and walk around the walls of the Toompea Castle, which always transports me to medieval times.
4. Get a Look at the Whole City
During my trips to Tallinn, I've also discovered the best places for great group snapshots with friends: Toompea boasts several viewing platforms, mainly the ones on Kohtu Street and Patkuli Street (the street signs are easy to spot on all street corners). Here you can relish the view of the entire town. From Patkuli you can climb down an admittedly long flight of stairs to Toompea Park and enjoy a nice picnic. You will definitely feel like you've earned the food once you've gone through all those steps – I certainly did!
5. Animals at the Zoo
A fun summer day can be spent at the Tallinn Zoo, across the road from the popular Rocca al Mare shopping center, with about 400 different animals on display. The entrance fee to the zoo is a mere four euros for an adult. You can easily catch a bus there from the station next to Toompea Park (buses 6, 7, and 22 all stop by the zoo).
This was another recent discovery that took me two decades to find: last time I visited Tallinn, my friends and I had no plans and somehow we decided that we should find a zoo. The travel gods clearly approved because once we got there, we experienced the most gorgeous sunshine you could ever imagine.
The only flaw in our day was the lack of elephants that were nowhere to be found despite them being advertised in the brochure. Luckily, tigers and a performing chimpanzee made up for this minor setback.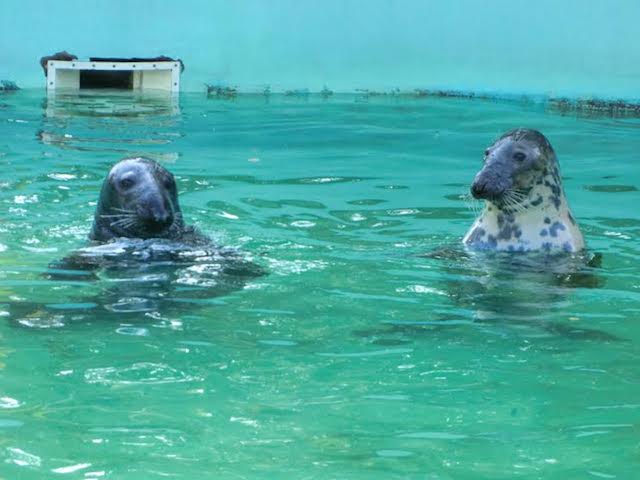 6. Shopping at Viru
Viru Keskus is a great destination for some affordable shopping if your budget allows it, and perhaps a quick refreshing coffee before heading back out again. Sometimes I just like to look around there, because there usually are some great offers in stores that I don't normally get to go to – and who can resist a pair of gorgeous shoes on sale?
Not me! Viru is one of the big shopping centers in Tallinn and is located right outside the Old Town, which also makes it very easy to access during a short trip.
7. Historical KGB Museum
Finally, in conjunction with Viru Keskus, there is a small KGB museum with the tickets at 9 euros (make sure to reserve the tour in advance), which is a great for any history enthusiast. I never pass up a chance to get to know the history of the places I visit. I've found that I usually end up walking around the Old Town and near Viru, so the KGB museum is usually close by during my visits.
Tallinn Estonia: 7 Budget-Friendly Tips for Your Next Trip
Have you traveled to Tallinn Estonia? What were your impressions? Email [email protected] for information about sharing your experience with the Pink Pangea community. We can't wait to hear from you.
Tallinn Estonia: 7 Budget-Friendly Tips for Your Next Trip photo credits: Laura Kurki and Unsplash. Join Pink Pangea's Writing, Hiking and Yoga retreats!