Las Peñitas and Poneloya: Nicaragua Beaches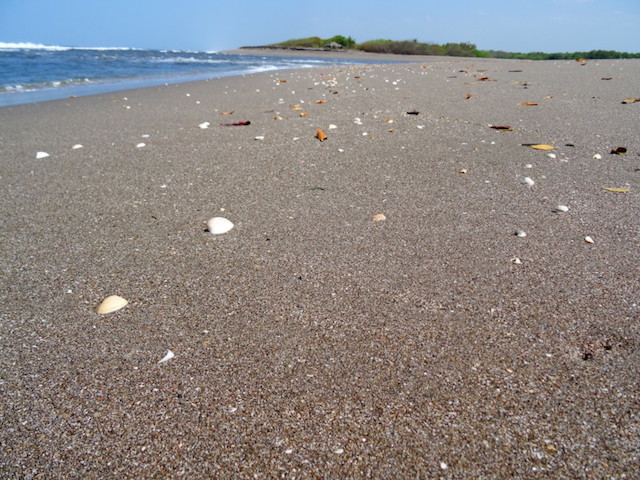 The Pacific Nicaragua beaches, Las Peñitas and Poneloya are very close to each other, both around 20 km from the city center of León, and a half hour drive. But these two regions are very different from one another — and each one deserves to be experienced!
Getting to Poneloya and Las Peñitas
Take a bus from the Terminal Poneloya (at Mercadito Sutiava) in León. In half an hour, the bus will take you first to Poneloya. It stops at the end of the small village, waits for around 15 minutes as people get in and out, and then makes a U-turn in order to continue to Las Peñitas. You can also get off at stops along the way, too.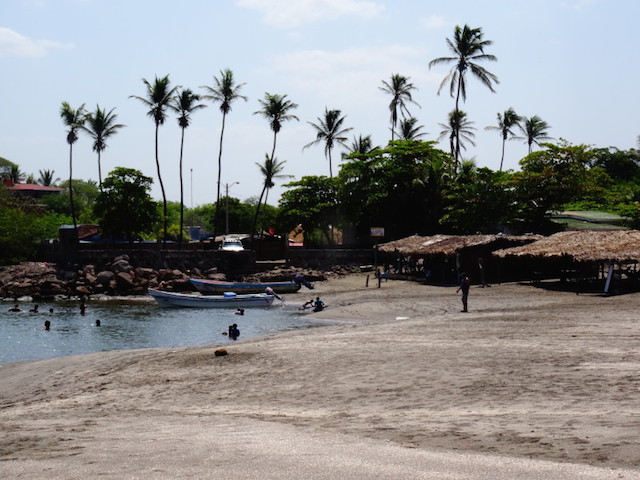 Las Peñitas and Poneloya: Two Types of Nicaragua Beaches
Poneloya
On my first weekend trip to Poneloya, I Couchsurfed for two days with my new friend, Asha and her familiy in their "Casa Azul." Not only did their beautiful home inspire me, but they were a very warm and welcoming family. It's possible to rent rooms there for the long-term, and Rudi is also a tour guide. To learn more, visit their Facebook page.
I arrived on Friday evening, and we headed to a nearby kiosco, where they sell fresh-made traditional Nicaraguan food. I bought gallo pinto, fried cheese, salad and maduro, fried banana. All together this cost less than one dollar.
The next day, we went to the beach of Poneloya and relaxed there. While wandering around, I realized that there were almost no Western tourists–only locals. Sea birds flew around the area, and people swam and and played in the lagoon next to the sea. Home were built directly next to the water, and sometimes on the water with stalks.
Las Peñitas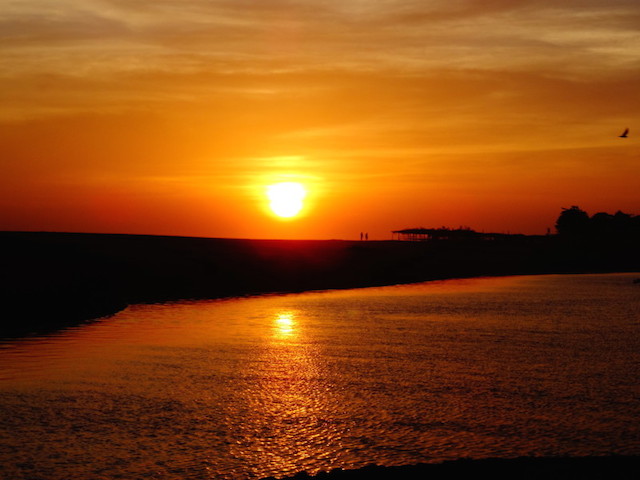 In Las Peñitas, on the other hand, there are a lot of Western tourists swimming, sunbathing and surfing. Las Peñitas also offers more bars, restaurants and hostels–all with higher prices, though still not comparable to the prices in San Juan del Sur, for example.
While in Poneloya, you can find areas of the beach completely devoid of people, in Las Peñitas, the beaches are filled with visitors–especially during the weekends. Keep in mind that there are lots of local surfing guys on the look-out for western women.
Mind the strong ocean currents at both beaches. The beach is not made for swimming, but rather for surfing and other water sports. Also the sun is very, very strong. I recommend heading to the beach in the morning, or in the evening, after 4 PM.
Las Peñitas and Poneloya: Two Types of Nicaragua Beaches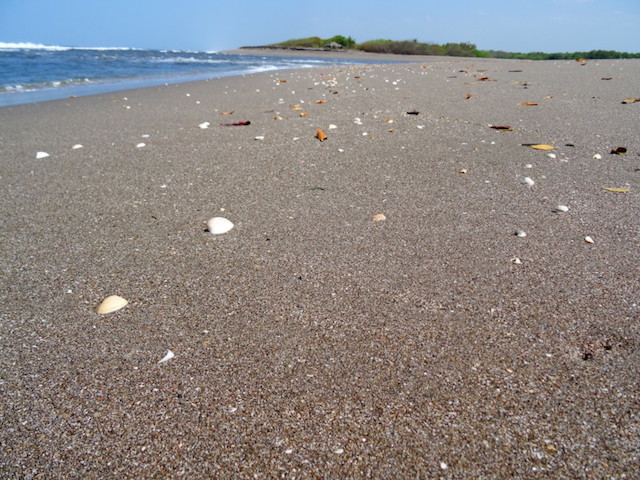 Las Peñitas and Poneloya: Two Types of Nicaragua Beaches
Related Reading
Have you traveled to Nicaragua? What were your impressions? Email us at editor@pinkpangea.com for information about sharing your experience and advice with the Pink Pangea community. We can't wait to hear from you.
Las Peñitas and Poneloya: Two Types of Nicaragua Beaches photo credits: Sarah Schmidt.