5 Essential Experiences in Faro Portugal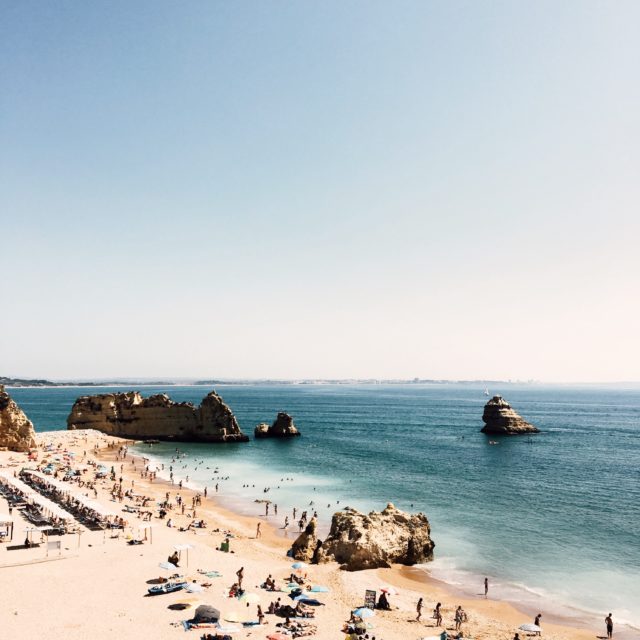 Portugal is one of my favorite destinations, and that's not just because I'm fortunate enough to live here. Its many gems include the wine-producing Douro Valley, the castles of Sintra, and the golden beaches of the Algarve. Though it's often passed over for the larger countries of Western Europe, Portugal deserves a spot at the top of your list. The stunning Algarve is one of the highlights of this small country and a flight to Faro, with its excellent air transportation options, will land you at the perfect starting point to explore the region.
But don't hop in a rental car and head out of Faro to see the rest of the region just yet. With its Moorish architecture, a protected nature reserve, intriguing museums and relaxing beaches, Faro will delight you if given the chance.
5 Essential Experiences in Faro Portugal
Here are some ideas for your visit:
1. Wander through the Cidade Velha
Originally dating from the 9th century, Faro's old town is a cobble of architectural styles thanks the destruction it suffered at the hands of earthquakes in 1532 and 1755. The main entrance Arco da Vila, built in 1812, stands on the spot where the previous medieval gate was destroyed. The medieval Sé (cathedral) is the focal point of the old city, and its tower offers sweeping views of Faro and of the Rio Formosa wetlands. Perhaps the most interesting attraction of the Cidade Velha is the macabre Cappella dos Ossos (Chapel of Bones) attached to Igreja do Carmo. The skulls and bones of over 1000 monks decorate the chapel, whose inscription reads: "Pára aqui a considerar que a este estado hás-de chegar" — a reminder that one day you will be reduced to bones.
5 Essential Experiences in Faro Portugal.
2. Escape to an island beach
With temperatures averaging between 25-30°C (77-86°F) from June to September, the Algarve is an ideal beach getaway. While Faro's beaches are not within walking distance of the centre, the 10 km-long Praia de Faro (also known as Faro Island) is easily accessible by bus 14 or 16. Ilha da Deserta and Ilha da Culatra are quieter beaches accessible by ferry.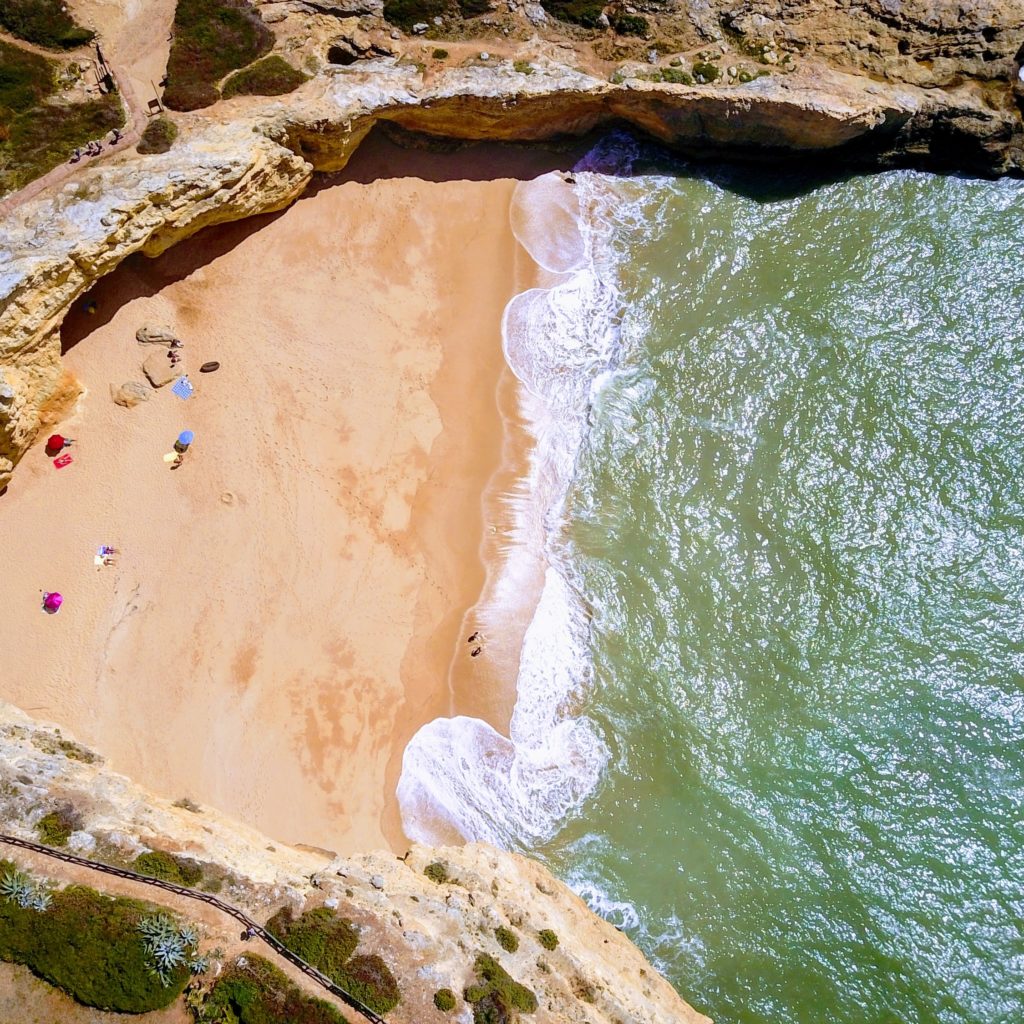 3. Explore the wetlands of Rio Formosa
Rio Formoa is a 60 km stretch of beaches, lagoons, and dunes. This unique wetland ecosystem is home to over 200 bird species and is one of Portugal's 7 Natural Wonders. Several companies offer lagoon boat trips, birdwatching tours, and kayaking trips that promote responsible ecological tourism.
4. Take a day trip
Estói is a small village only 5 miles from Faro. You can get there by bus to see the beautiful pink Palácio do Visconde de Estói. Right by Estói is the Milreu exhibition of Roman temple ruins. The busy fishing port Olhão is less than 10 miles from Faro with a good bus service, and it lies in the heart of the Rio Formosa.
5. Visit a museum
The Museu Arqueológico is housed in the Nossa Senhora da Assunção, a former convent from the 16h century. The collection features the Roman, Moorish, and medieval periods as well as some pieces from more recent times. You'll get to see Roman artifacts and a massive Roman mosaic. Faro is also home to the Faro Jewish Heritage Centre, a small site containing a cemetery and a synagogue. It is the only remnant of post-Inquisition Jewish life in Portugal. Other points of interest include the Museu do Marítimo, which spotlight's Faro's history as a port city.