The 7 Absolute Best Parks in London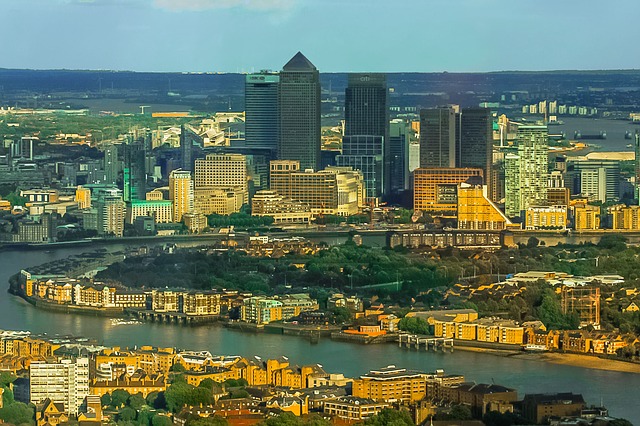 One thing I love most about London is the parks. There are so many nice places to go to get a little bit closer to nature in this huge city. Whether you're a park-lover like me or just planning a trip to London, this list suggests the seven best parks in London.
The 7 Absolute Best Parks in London
1. St James's Park
My absolute favourite. Why? Mini lakes, various types of birds, friendly squirrels, beautiful flower carpets, a nice café… St James' Park has a really nice vibe, and makes the walk from Westminster to Buckingham Palace much nicer. The only drawback is that there are lots of tourists, as it's located in between the most popular must-see spots in London. Once you let yourself switch off from the crowds, however, it's a really nice place to hang out in.
2. Hyde Park and Kensington Gardens
These parks are still frequented by some tourists, as they're close to the big museum area and the Royal Albert Hall, but these places feel a bit more 'local'. They cover a large area, so you can easily find a quiet spot to sit down on a blanket and just chill. Additionally, you can stroll along the Flower Walk.
During winter, Hyde Park changes into a Winter Wonderland with an amusement park, Christmas market, ice rink and other attractions – it gets extremely crowded, but is worth seeing during the festive season.
3. Regent's Park and Primrose Hill
This is also quite a big park, but has a completely different vibe from Hyde Park. It's much more sporty. There are many sports facilities here – a football field, cricket pitch and tennis courts. I don't run myself, but I imagine it can be quite appealing for runners as it has a few hills. The highest is Primrose Hill, located right next to the actual park. From there you can get a really beautiful view of central London. As Regent's Park is also rather centrally located, and very close to Madame Tussauds, you might expect some tourists, but it's not especially crowded.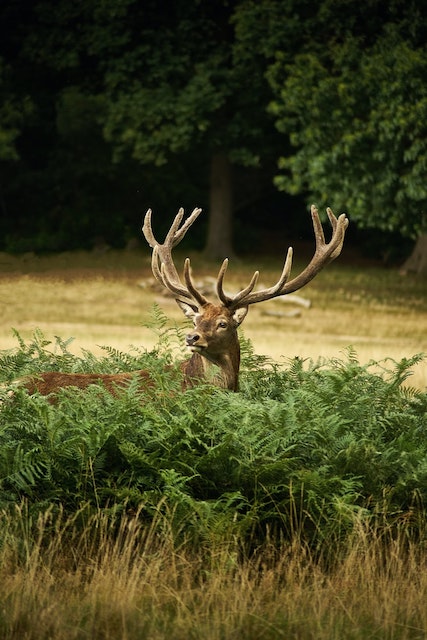 4. Hampstead Heath and Parliament Hill
This park is located in North London. It's quite big and even more appealing to runners, as it's in a hilly area. There is also a golf club nearby, if you're into that.
The highest point, Parliament Hill, has a similar vibe to Primrose Hill, but the park itself is much less touristy than those above. You can meet many families or people walking dogs.
It's also relatively close to Highgate Cemetery, which I would recommend seeing if you have some time – you can really feel like you're in a horror movie with all these old tombs!
5. Alexandra Park
If you manage to go even further to the north, you will get to Alexandra Park. Most of the visitors are locals. The park itself has lots of trees, and is better for a walk than a picnic. What makes this park special is the Alexandra Palace, a huge building with numerous attractions. It serves as an ice rink, concert hall, fair and much more. It's definitely a place that brings people together.
6. Greenwich Park
This is my second favourite of London's parks. Despite it being quite touristy, if you walk away from the Royal Observatory, the atmosphere changes. You can see people running, families walking and playing together or dogs happily fetching balls. I've even seen a green parrot flying around! Very strange in London. Greenwich Park is a nice place to have a picnic, chill out and just spend some time on fresh air.
7. Richmond Park
This is my most recent discovery, and very interesting because of the numerous deer that live here. They live on the park's large plains and mini forests. They are not really afraid of people, but I wouldn't suggest getting too close as they are still wild animals. The park also offers a lot of space for chilling under the tree, sunbathing, playing sports or riding a bike.
Apart from the deer, the highlight of Richmond Park is Isabella Plantation for me. It's an amazing place with beautiful flowers everywhere, like entering a secret garden.
Photo credits for The 7 Absolute Best Parks in London by Unsplash.