Add These Beautiful, Quiet Corners of Vancouver to Your List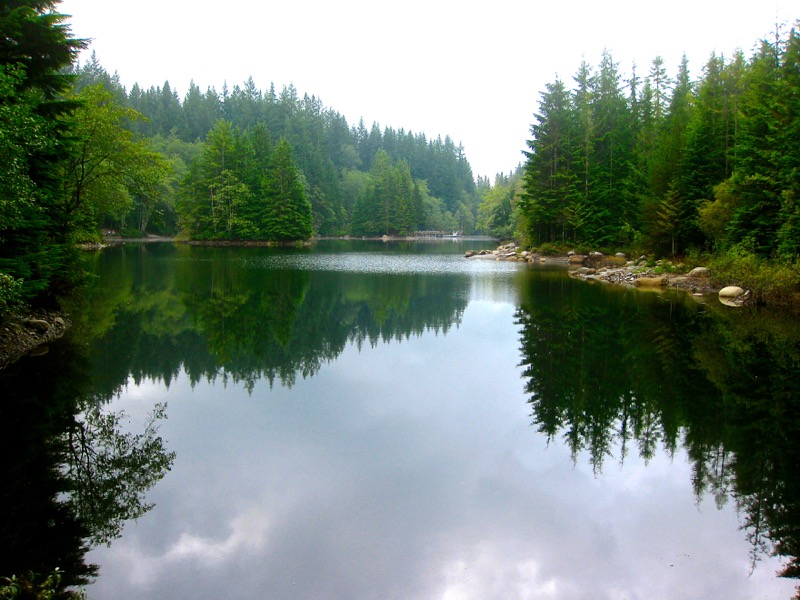 The greater Vancouver area includes 23 different jurisdictions. Each has their own personality, and they create a large city with skyscrapers, salt-water sailing and three different ski slopes. However, thankfully, governing structures don't limit the possibility of making a connection with this beautiful area.
Finding a quiet corner is not always obvious. But once discovered, they are a refuge from the busyness, a haven of happiness, and a dream to encounter again and again.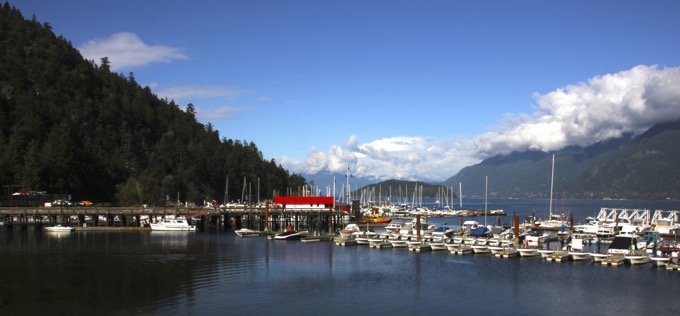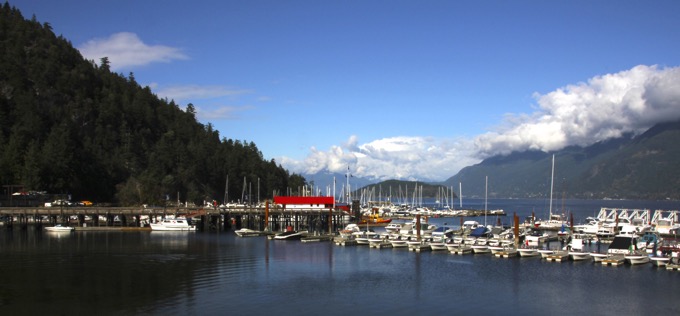 Here are some of my favourite spots:
Add These Beautiful, Quiet Corners of Vancouver to Your List
A North Shore Canyon
When walking beneath the tall trees of Lynn Canyon on a mild September morning, crossing small bridges over now-quiet streams that will be fed by winter rain or the spring snow melt, a sense of peace fills the day. Interrupted only by the gurgle of the remains of yesterday's rain, this corner of the temperate rainforest, just a short distance from the downtown heart of Vancouver, was remarkably busy, yet relaxing, for 10 a.m. on a Thursday in September.
The paths through the Canyon are well laid out and connect, allowing for short walks, quiet contemplation beside Rice Lake, or a day of exploration by joining paths together.
The Northwest
Heading west between Burrard Inlet and the coastal mountains along Marine Drive, past Ambleside and Dundarave neighbourhoods, it would be easy to think that West Vancouver is only expensive stores and houses. But as the road heads north towards Horseshoe Bay and on to Whistler, a left hand turn will bring you into Lighthouse Park.
Located on the northern side of Burrard Inlet beside the Strait of Georgia, you can see Vancouver in the distance to your left, and Vancouver Island to your right. The headland rocks have been worn smooth over time, providing a peaceful place to consider the majesty of the coast.
A few minutes further north is Horseshoe Bay, one of Metro Vancouver's two big ferry terminals to the nearby islands. It too, boasts its own quiet corners. With seafood cafes and restaurants, you don't need to board a ferry to enjoy the view. Year-round, the mountains and sea air dance, creating their own weather and magic, which is easily enjoyed once lunch is finished.
A walk in nearby and west-facing Whytecliff Park, accessed from the top of the hill before descending into Horseshoe Bay, is the perfect spot to watch sailing boats race, the tide turn, or cruises ships head north to Alaska.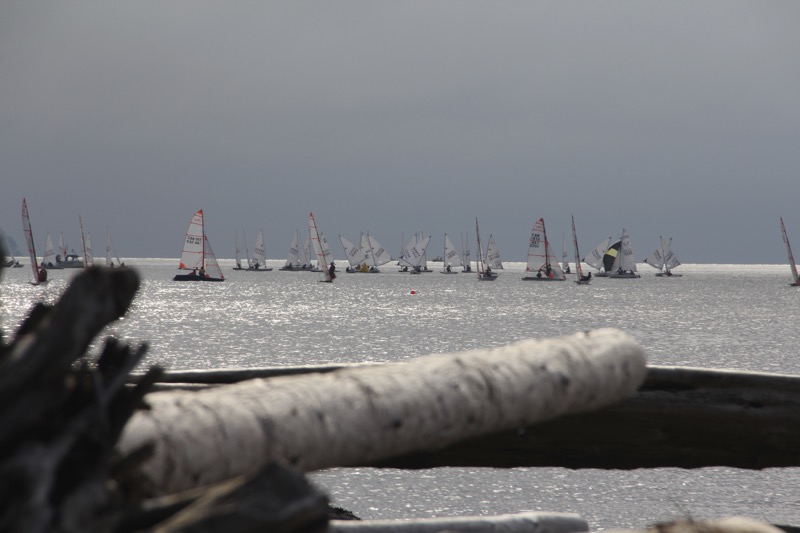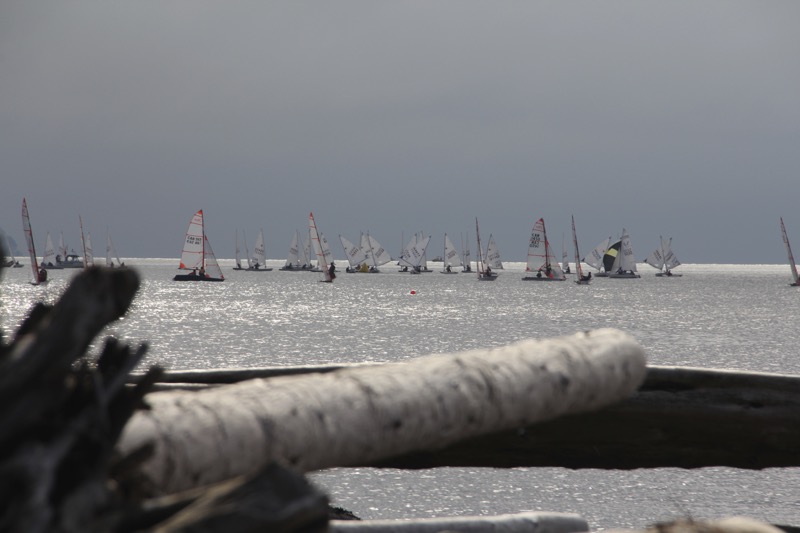 Just 20 minutes away from Horseshoe Bay, on Vancouver's shortest BC Ferries ride from Vancouver, your feet will be strolling the streets of Snug Cove on Bowen Island as you enjoy handcrafts from local artists or food from the West Coast and Mediterranean.
A beautiful place to enjoy the waters and sheltered beaches, you can easily kayak between the bays of Bowen Island or swim and relax at this quiet place so close to Vancouver. If you prefer, there are great paths for hiking or mountain biking, for exercise or pure relaxation.
Across from West Vancouver
Straight across the inlet are the beaches of Jericho, Locarno and Spanish Banks. These stretches of sand look east towards the city, north towards the mountains and west to the Strait and islands.
One of my fondest memories from here was while attending a friend's wedding near these beaches. On this late summer evening as the sun slowly settled into the water, the sky changed colour to the dancing green and golden lights of Aurora Borealis, echoed in the waters of Burrard Inlet. As this magic light skipped behind the mountain peaks, we all stepped outside to watch the majesty. It doesn't happen often, but when it does, it is incredible.
So much shoreline, so many places to walk
Vancouver nestles at the edge of salt water, with major rivers intersecting her now-joined towns as they flow toward the sea, offering residents and visitors beautiful stretches of waterfront walk ways to explore.
In summer they are crowded from early morning to late at night. In winter they offer peace as the northern winds blow through—a great way to clear cobwebs from your mind.
Throughout the city there are green spaces—along the water and in between the towers. The city prides itself on being livable and walkable—all it takes is choosing to enjoy it. There are quiet corners everywhere.
A longtime Vancouver resident, I've walked the seawall of Stanley Park, the West End, and False Creek. I've walked and cycled along the arms of False Creek, past Granville Island and Vanier Park, to Jericho Beach more times than I want to consider, enjoying the seasons as they change.
I've strolled along the waterfront in Steveston, enjoy fresh seafood, and even pizza, at nearby cafes, and visited nearby Reifel Isl-Wildfowl Refuge, across the river.
On the south side of the city
Although not a long-known corner, six years ago I discovered Boundary Bay Regional Park when I stayed with friends in Tsawwassen (sa-wa-sen). Even though the bay faces south towards Washington State and Mt. Baker, the flat lands of the river delta make it easy to see the distant North Shore mountains.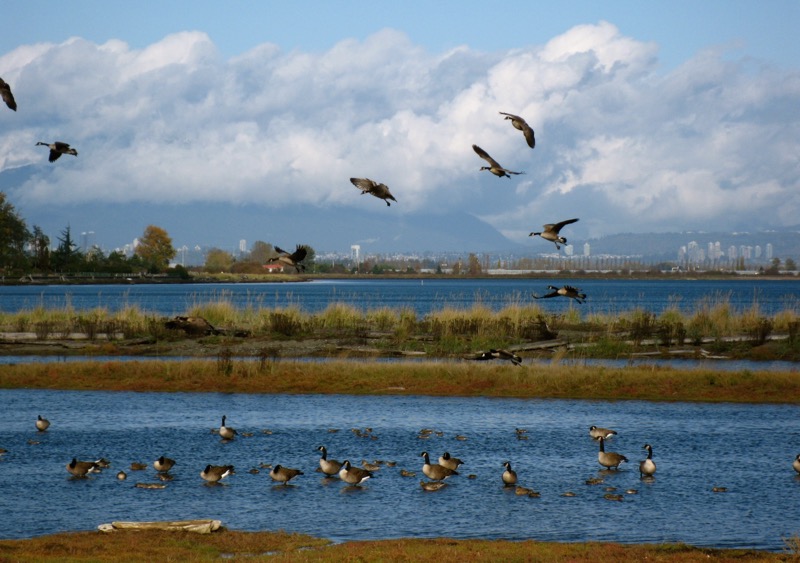 Throughout the year, the city offers quiet corners and peaceful places right in plain sight. The only way to find them is to choose a direction and go exploring.
Add These Beautiful, Quiet Corners of Vancouver to Your List
Related Reading
Montreal Homestay: How to Experience the City Like a Local
Five Days in Montreal
4 Things to Love About Montreal
Traveling with Kids to Montreal
What to See in Montreal in Just 48 Hours
Have you traveled to Vancouver, Canada? What were your impressions? Email us at [email protected]pinkpangea.com for information about sharing your experience and advice with the Pink Pangea community. We can't wait to hear from you.
Add These Beautiful, Quiet Corners of Vancouver to Your List photo credits: Sandy Swanton