Living in London: The Real Deal with Alexandra Yanik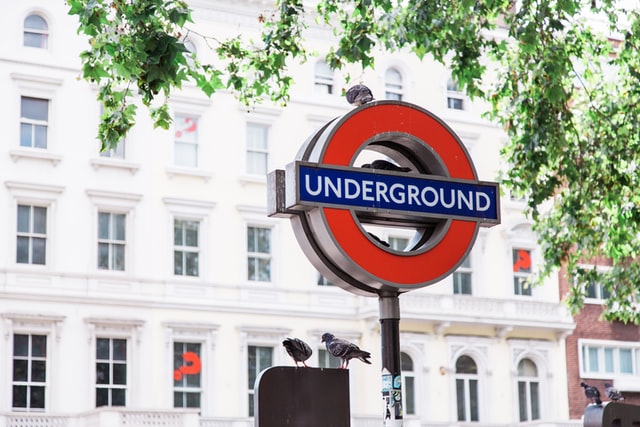 Interested in living in London? Here, Alexandra Yanik shares the highlights and challenges, as well as her tips for an amazing experience abroad.
Tell us about yourself! What do you do when you're not traveling the world? Where are you from? Where do you currently live?
I am a twenty-something LA girl currently living in London. I try to take advantage of all sunny days and explore my city, particularly visiting museums, browsing food markets, and taking in the London theatre.
What made you decide to move abroad? How long did you live there for? Tell us about how you spent your time in your new destination — whether you worked, studied, traveled, or did something else.
I decided to move abroad for my Masters at UCL and fell in love with city. I went from studying to working (and travelling around Europe in my spare time). I also recently celebrated my 4-year "Londoniversary."
What were some of the biggest challenges you experienced while living abroad? What were some of the greatest highlights?
Some of the challenges I faced were not really researching properly prior to moving over. British humour and weather is very different from California, but it was very easy it assimilate. Other challenges were navigating moving into a house, fees, and sorting out utilities.
The highlights are enjoying the benefits of a new culture: a truly multicultural city that puts others to shame, arts and history at every turn, and the opportunity to pop over to the Continent for a weekend break. I do learn something new every day that I am here and absolutely love it.
What do you wish you knew before you moved?
I wish I realised how pointless it was to bring my California wardrobe here. Yes, I thought it made sense at the time as I had the items and was expecting to return home after a year (ha!), but it wasn't necessary. Winter clothes in particular were pointless as LA rarely gets colder than 60F in winter.
Any favorite restaurants/events/sites that you'd like to recommend? Tell us what made them great!
All of London. Head to Greenwich on a nice day. Take the Thames Path on the north of the river. Eat your way through Brixton Village. Avoid Covent Garden.
Are there any tips you'd give someone else considering a similar move?
Don't pack everything. Not only will you hurt your back schlepping everything from the airport, up multiple flights of stairs, and through the tube, but you won't need it all! It is cheaper in the long run to bring 1-2 suitcases max and get everything else here.
Living in London: The Real Deal with Alexandra Yanik.
Is there anything that women specifically should know before they move to your destination?
One of the other issues was noticing how old fashioned and proper the British men are in comparison to those back at home. I found it astonishing that so many men would openly gawk at women in the summer months who dressed weather appropriate, which I found ironic since most of the dresses available in shops for autumn/winter are too short for anyone over 5'3″. While men at home can also act shamefully towards women, I feel that the fact that it is warmer there most of the year means that a typical flowing sundress won't turn any heads in LA
Follow Alexandra's travels on Twitter.
Photo credit for Living in London: The Real Deal with Alexandra Yanik Unsplash.