4 Things to Do in Basel, Switzerland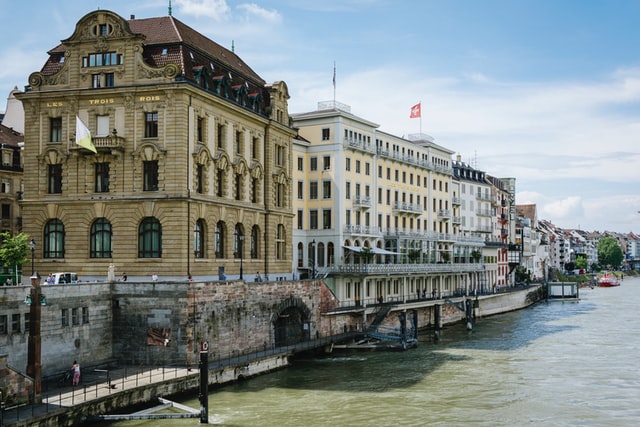 Basel, Switzerland, happens to be my second home and always enticed me for more reasons than one. The city lies at the meeting point of Swiss, German and French borders, and is divided by the Rhine River into Kleinbasel and Grossbasel, which renders a unique definition to the city's landscape.
As the cultural capital of Switzerland, it has so much to offer both history buffs and art aficionados. It will perk you up with medieval churches, art and history museums, operas and theatres. An evening in Basel can include walking by the Rhine, taking a boat ride, visiting a museum, or just wandering in one of the hip and happening squares of the city. With myriad cultural and leisure possibilities, my evening routine would include more than just art and culture. Long summer days with extended daylight hours would make one an outdoor enthusiast.
Here are 4 Things to Do in Basel, Switzerland:
By the Rhine
A long walk alongside the river can be as invigorating as a spa treatment. The impeccable view of both sides of the river brimming with activities always fascinates me. Seeing the entire river bank dotted with people from all walks of life, admiring swimmers with those typical fish bags (wickelfish) floating, and eating at alfresco-style eateries are surely a delight for any tourist. I enjoyed just sitting and bathing in the sun while cooling my feet in the water.
There is also an annual Basel Rhine Swim Day when hundreds of people take to the cold waters of the Rhine. Barbequing and grilling on the banks is one of my favorite activities to indulge in and treats the taste buds on a sunny summer evening. If you are lucky enough, then you may get to see a musical concert on a vessel moored by the banks, the most famous being the Bird's Eye Jazz Club. With so much going on all at once around the Rhine, you are sure to have a fabulous time!
Medieval Ensemble
The old town and historical heart of the city is the most happening and central public square in Basel. Young and old alike flock to Marktplatz and Barfusserplatz. Strolling down the meandering alleys and cobbled paths will take you back in history. Here the city's rich past is beautifully preserved alongside its enchanting present, creating a juxtaposition of old and new. If you go down the narrow lanes, you will see the patrician houses' and medieval buildings' strikingly contrast to the modern buildings and architecture. Ubiquitous medieval water fountains, street side musicians, pubs and eateries serving cross-cultural cuisines, and boutiques and fashion houses make the place very vibrant and lively.
Barfusserplatz Square (locally known as Barfi), which is the backdrop of the Basel Historical Museum, turns into a fair ground during Christmas. The ground also features a Flohmarket twice a month on Wednesdays, where the vendors gather in stalls to sell their wares, giving shoppers a chance to stumble upon and grab some antiques and relics.
Marktplatz, another public square, features the colorful town hall–the red facade building called Rathaus, which gives the place a renaissance period vibe. Like the name suggests, it turns into a marketplace from Monday through Saturday. Carts on wheels and stalls are lined up selling local produce, artisanal wares, flowers, chocolates and cheese adding oomph to the place. Feeding pigeons that flock in numbers can be fun with kids.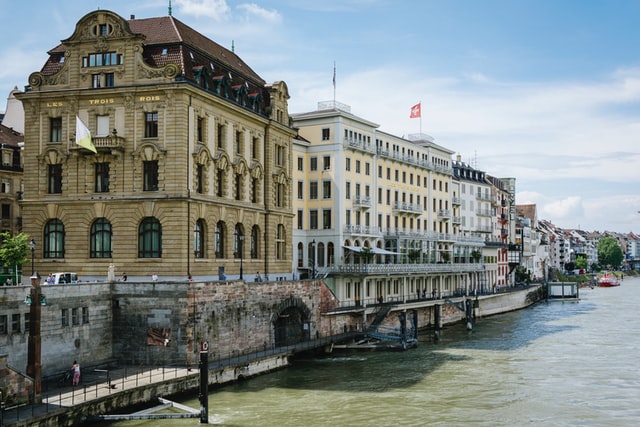 Munster
This medieval church is a must-see. Located by the river and atop a hill, which dominates the city's skyline, it offers a great panoramic view from the top of its towers. I love the tree-shaded open terrace. The ground in front of the church offers a sublime view of the Rhine flowing into the famous Black Forest region of Germany. Added attractions include the open air cinema on Munsterpatz and the Christmas fair, which makes the crowd euphoric.
The Parks
Sprawling green public parks are aplenty in Basel. These well maintained parks with pretty gardens and water bodies are yet another hallmark of the city's excellent infrastructure. My top picks are Grun Park 80, Kanenfeldpark and Tier Park. The parks have lots of outdoor playing equipment and games for kids – the popular ones being a sandpit, jungle gym, and pool. All of these entice the kids and lure them to go outside and get closer to the nature.
Some other equally happening places worth a visit are Tinguely Fountain (named after Swiss painter and sculptor Jean Tinguely) in front of the Basel Theatre, and St. Peterplatz near Basel University, where a full blown flea market comes to life every Saturday morning. If you are looking for light entertainment then head towards Basel Musical Theatre.
4 Things to Do in Basel, Switzerland
Visit the magnificent Tripoint monument on the Rhine, called Dreilandereck which, when the sun goes down, features a breathtakingly spectacular view. The two things that my eyes have always spotted are the Basilisk and Lallekeenig. Lallekeenig (literally meaning tongue king) is the face of a bearded man sticking his tongue out. It is found on building facades. And Basilisk is Basel's heraldic animal, which looks like a dragon-faced bird and adorns the city in the form of basilisk water fountains.
Basel may not be as popular a tourist destination as other cities in Switzerland like Geneva, Luzern, Zermatt or Lugano. But if you are planning to visit Switzerland, then do make a stopover or stay the night in Basel; it will surely pay you back handsomely. Bon voyage!
Photo credit 4 Things to Do in Basel, Switzerland by Unsplash.