A Conversation with The Culture Trip's Director of Culture, Deborah Moher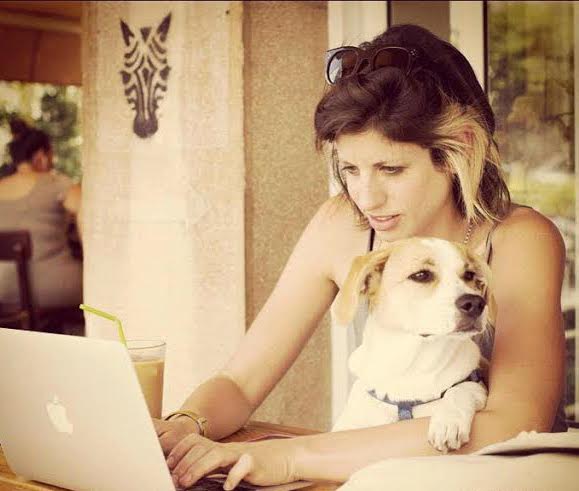 I'd been following The Culture Trip for a while when I was introduced to Deborah Moher, the Tel Aviv Director of Culture. She attended Pink Pangea's Travel Writing Workshop with her adorable dog, Winnie, and within minutes, produced beautiful content about her world travels! Later in the week, she met me for coffee at one of Tel Aviv's hidden cafes–which was right below her apartment. Because Deborah solicits content about Israel's hottest events, groundbreaking exhibitions and up-and-coming artists, I was not surprised when she immediately recognized the Israeli designer of a passerby's leather necklace.
It was a pleasure to get to know more about Deborah–her travels, her daily work, and how she landed a traveler's dream job.
When did you start traveling? Tell us about your first big adventure.
The earliest trip I can remember was to the Lake District in England with my family. It was a real caravan holiday and it rained the whole trip! I loved it! It was an exciting adventure and I was hooked!
What do you love most about traveling?
I think the best thing about traveling is being able to experience the feeling of living in another city or country. I always love to experience somewhere as a resident of the city and not a tourist. I also love people watching especially from an anthropological standpoint to understand and study another culture.
We understand that you previously studied fashion journalism and worked for the Israeli government in New York. How did you transition to a career at The Culture Trip?
I never had a fixed idea of what I wanted to work in, but I sought adventure so when I was offered a position in The Israeli Consulate in New York I couldn't turn it down. I had the opportunity to travel through the US and Mexico. Fashion journalism was a combination of a love for fashion and writing and I spent my school years as a kid sketching silhouettes of dresses whilst in Math classes. After returning to Tel Aviv from NYC, I knew I wanted to be involved in something creative but whilst at the same time feeding my travelling bug. The Culture Trip was the perfect combination.
What is the goal of The Culture Trip? What does your day-to-day work look like?
What I love about The Culture Trip is that it enables people all over the globe to travel digitally to their dream destinations, experience new cultures they never before encountered and feel connected to people all over the world. It breaks down barriers and stereotypes and gives us access to places we could not travel to either because of war or distance. My biggest surprise is that Syria has a vibrant art scene! I love that The Culture Trip portrays a beautiful culture totally counter to what we hear in the media.
In many ways, The Culture Trip's regional directors are like entrepreneurs–building the site's brand in their area, recruiting writers, and scouring their location for great content. What are some of the challenges and highlights of this work?
The Culture Trip is very much like a big family. Here in Tel Aviv we encourage our writers, we want them to gain exposure and achieve their dreams. Our writers are our ears and eyes of the city and we love it when they come to us with their own ideas for new articles. I would say a challenge of the job is how much is going on here! It's completely impossible to keep up with it all. Tel Aviv in itself has a thriving culture and is bursting with art, design, music, theatre, dance, the list is never ending. The highlights are the same as the challenges! We get to experience some amazing events and get offered a lot of tickets for shows.
Tell us about one fantastic experience you've had through your work at The Culture Trip — whether it be snagging free tickets to a concert, meeting up-and-coming artists, or anything else.
A definite highlight was being photographed with Sybil (TCT's previous Director of Culture) for Time Out Magazine Insider section. It was a really glamorous section, and got lots of attention with Tel Aviv being the city it is!
How do you manage the balance between work and travel?
The last decade has been full of travel! I've been to Japan, Australia, Mexico, and China to name a few. After New York I had an urge to put down some roots. Buy furniture and stay in one place for more then a year. For the moment I've put travel to the side and I'm concentrating on work. However I'm sure I will get antsy soon enough!
What advice would you give to other women who are looking to break into travel writing or the travel industry?
Believe in yourself! I always felt critical of myself and would hold myself back because I wouldn't feel good enough. Get rid of those lingering doubts and just jump in!
What's your next travel destination?
Asides from a family visit to London I don't have any travel plans set up, but I have a few dream destinations. Hawaii has always been somewhere I'd love to visit, and I always regretted not traveling to Italy despite growing up in London and being so close!
Anything else you'd like to share with the Pink Pangea community?
If I were to give away any travel advice I would say don't pressure yourself to go crazy with photos. I felt like sometimes I was just looking through a lens throughout a trip and not stopping still and taking it all in. Photos are important, don't get me wrong, but interacting with the surroundings, and the people and smells is what will remain in your memories, and those memories will never fade.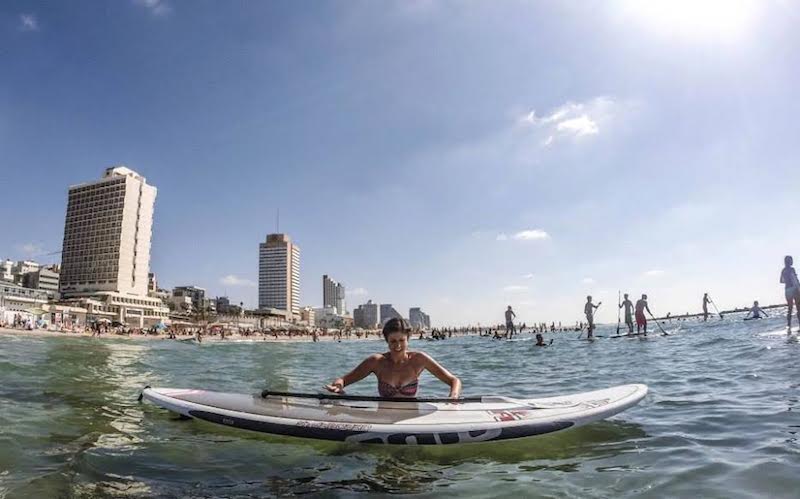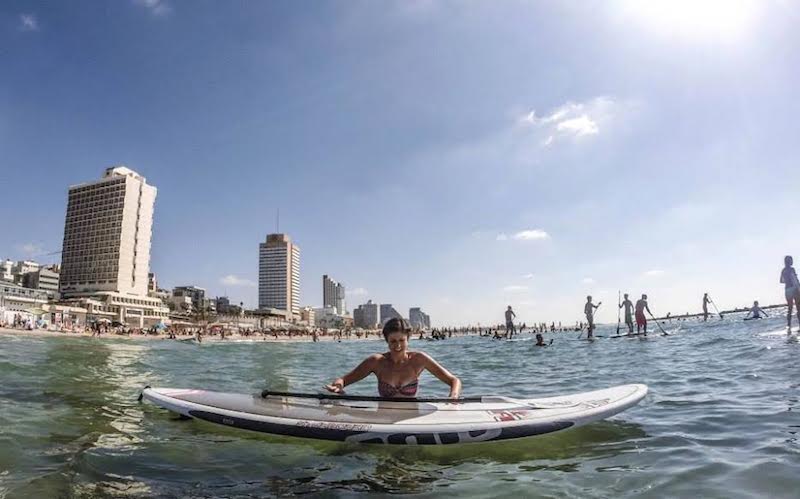 Photos by Deborah Moher.