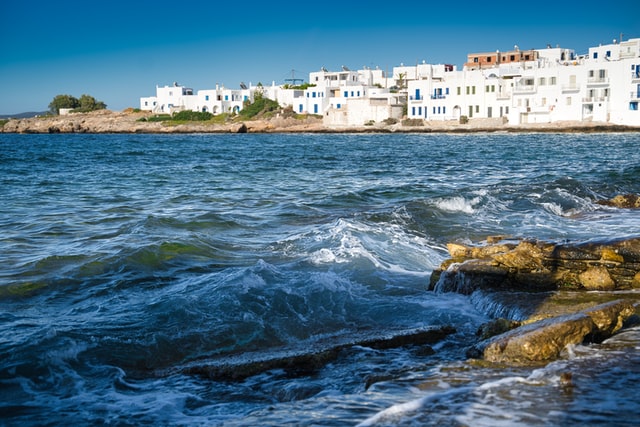 If you are from an Anglo Saxon country, forget about getting pre-drinks by 7pm and then heading home from the club by 2am. The nightlife in Greece starts much later and lasts until 7am in the morning–if not later. During the summers while I was residing in Paros Island (Cyclades, Aegean Sea), we usually stayed at the beach until 7pm, then grabbed a small yellow Krios camping bus back to the Parikia town to get the salt off our summer bodies and to prepare for our night out.
Nightlife in Paros Island starts with a late dinner at a Greek restaurant or, more often, a taverna. It is pretty common to see the restaurants crowded with people at around 10 or 11pm. Late at night, you'll still find Greek kids playing football or just hanging out in the main Parikia square, as well as the elderly couples walking down the narrow white streets. It seems that night culture is in the Greeks' blood.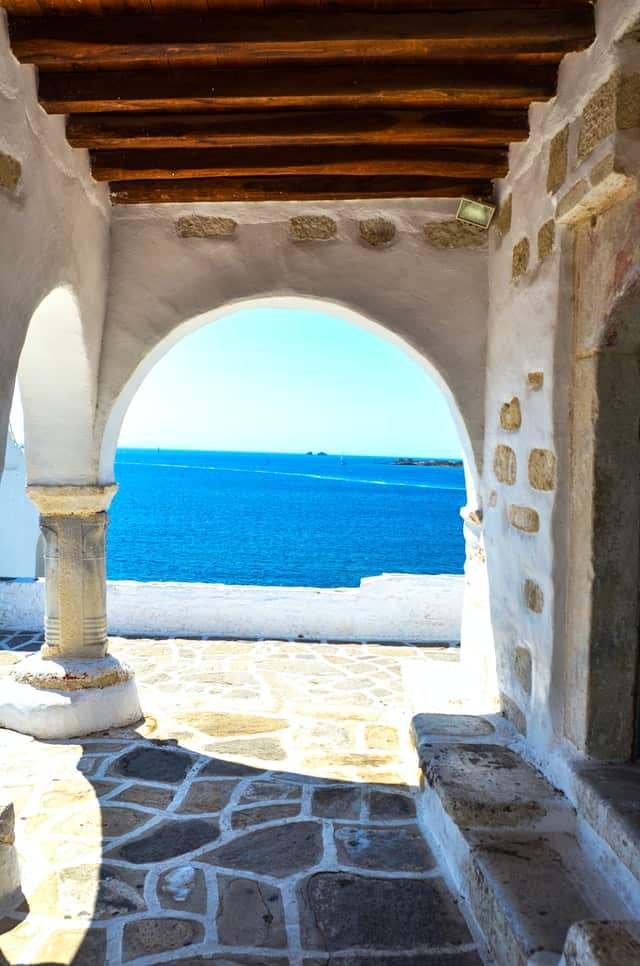 My advice is to start bar hopping after midnight. Also, do not forget to take a light sweater with you because it often gets windy and chilly at night on the Greek islands.
It seems that night culture is in the Greeks' blood.
Parikia is the capital and the main port of the island. It is one of the busiest spots on the island with a waterfront full of restaurants and bars. If you go deeper into the town's maze of white narrow streets, you will find that Parikia has much more to offer. Though some of its great places have closed down due to economic hardships, many others still remain.
Parikia is very laid back and probably the most international town on the island. There is a high likelihood that you will run into a group of Australians there (who are travelling through the Greek islands with Busabout and Contiki travel agencies). The music you're most likely to hear will be global pop hits.
I recommend starting your night at Alga, a waterfront bar with a loud music, a small dance floor, a great terrace and delicious cocktails. Often my friends would spend their whole night there. However, I recommend checking out other places, too.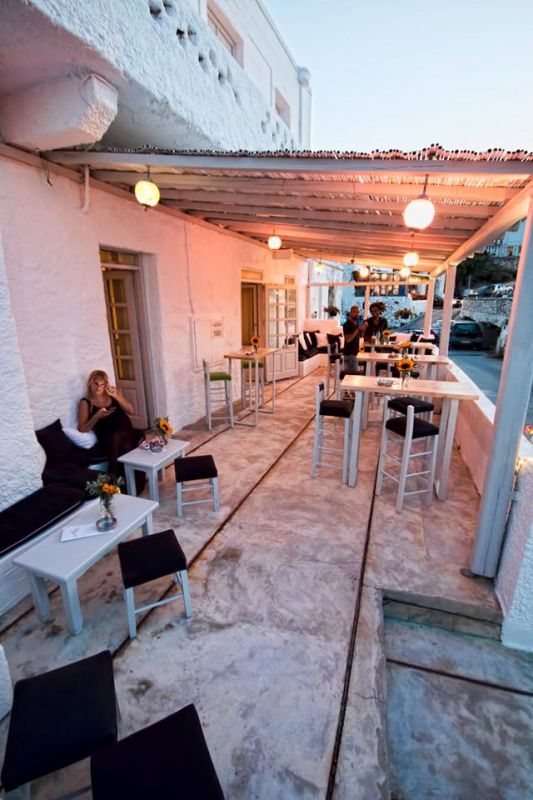 If you prefer live music and parties that are less mainstream, I would suggest visiting Pirate Bar. It is a tiny but very cozy bar in the middle of Parikia's old town. It is impossible to miss it because there is often a huge crowd spilling out onto the street in front of it. If you like sour drinks, ask Vaya, the owner's daughter, to prepare you an apple martini.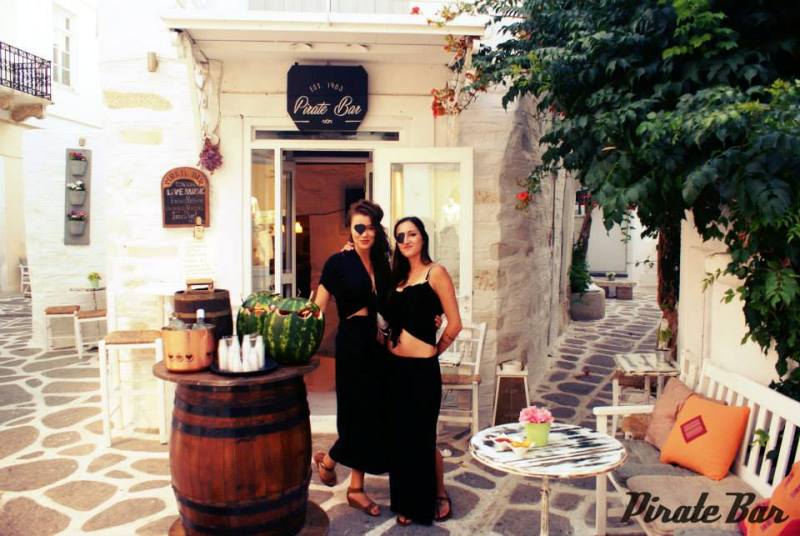 Around the corner from the Pirate Bar, you will reach a street that is home to the most "underground" Parikia bars, called Entropy and the Chapters. Entropy is the older bar with a nicer interior, and Chapters looks like a place that would host house parties. The music at Chapters more alternative, and there are often theme parties, like Greek underwear-free togas nights, for example, which mostly English-speaking foreigners attend.
If you prefer to relax on a couch with a cocktail and a shisha, I would suggest visiting Saloon D'Or. During my first summer in Greece, I worked as a bartender/waitress for the owner of Saloon D'Or Yannakos at his other place, Dubliner. Saloon D'Or is one of the predecessors of Parikian nightlife. In my opinion, it is a perfect location for pre-drinks if you enjoy lounges, a variety of cocktails, shisha, popular music and… Australians! Yes, this bar is almost always filled with Australians visiting the island with travel agencies.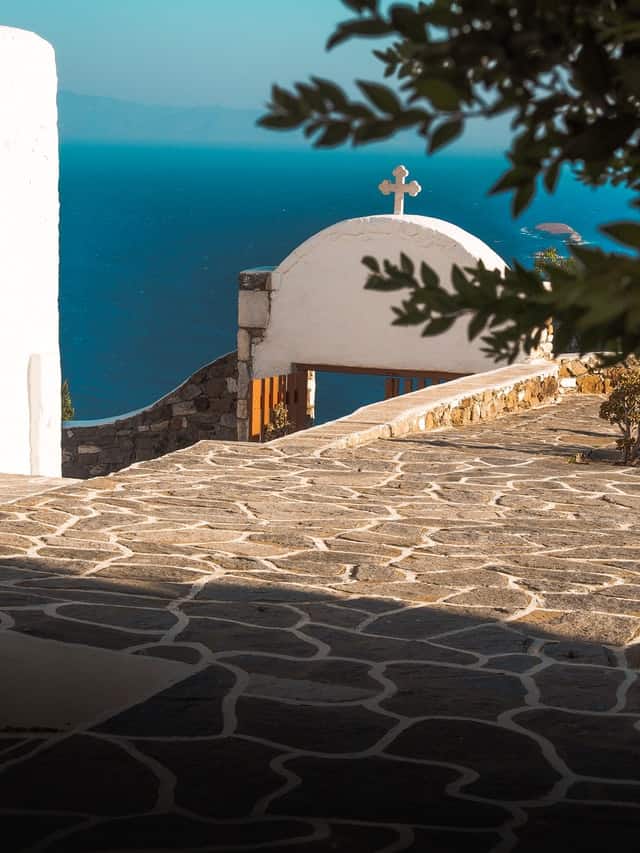 Finally, when you feel ready to dance, head to the Dubliner. It is the biggest club in Parikia, with music ranging from Latino to salsa to popular pop hits. If you are lucky enough, you may find yourself there during a party when they open the downstairs stage, expanding the club into a huge party complex. Don't worry about dressing for a night at Dubliner. You'll see a variety of different styles and outfits there–from evening dresses to flip flops. Most importantly, make sure you're comfortable enough to dance on the bar! Also, take note that there will be tons of smoking in Dubliner. Although a law prohibits smoking in indoor places, everyone still smokes everywhere in Greece.
Dubliner has been popular since the 1960s, and if you ever end up there, tell Yannakos, the owner and Peter, the bouncer, that Adele says hi. They are almost always standing by the entrance.
Top photo for How to Party in Parikia by Unsplash.