Sri Lanka Honeymoon: The Real Deal with Renata da Rosa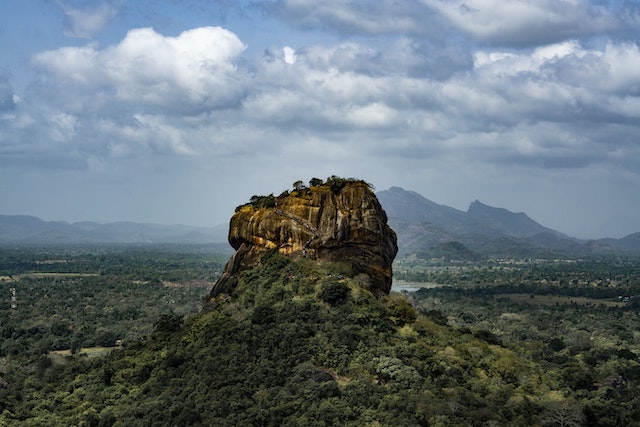 Tell us about yourself! What do you do when you're not traveling the world? Where do you live? What made you decide to go on a Sri Lanka honeymoon?
I am a travel lover, and for that reason I became a travel adviser. I live in San Diego, California. I chose Sri Lanka for my honeymoon because it would be exotic, unique, and full of local culture and activities.
How long did you go for? How did you spend your time?
I was in Sri Lanka for 13 days, and we explored a lot as we tried to fit as much as possible into our time. We mostly changed location and hotel every other day. Because we had a driver to ourselves it was quick and easy. If we decided to stay a little longer, we were all set, otherwise, we would move on quicker than planned.
What were your most memorable experiences? What were the biggest disappointments?
I was amazed by how welcoming the Sri Lankans were, everywhere we went. We tried to experience more local restaurants and places than just the touristy areas. Kumar, our driver, always checked with us, but our preference was always to have local food in smaller restaurants, and we got amazing meals. I have nothing to complain about as there were no disappointments. I would just like to warn people how humid it is. It is very hot, so you need lots of water and shade. If you are not used to the heat, you can get miserable there.
What do you wish you knew before you went?
I knew it was going to be hot and humid in Sri Lanka, but it was more than I expected.
Any favorite restaurants/hotels/hostels/sites you'd like to recommend? Tell us what made them great!
As for food, you must try the egg hopper, which was a highlight of all my breakfasts. The food is spicy and peppery. I found that if you eat local, you will be the highlight of the restaurant. All the locals help and give their recommendations.
The service in every hotel was impeccable, always very attentive and helpful. I am not sure you can go wrong anywhere you stay there.
Nuwara Eliya was a great highlight. It was situated on a beautiful, peaceful tea plantation. We passed wonderful farming landscape on the drive there.
Is there anything that women specifically should know before they travel to your destination?
I felt very safe everywhere I go even when I was on my own shopping or walking.
Top image by Unsplash.