Travel to Sri Lanka: The Real Deal with Elizabeth Gonzalez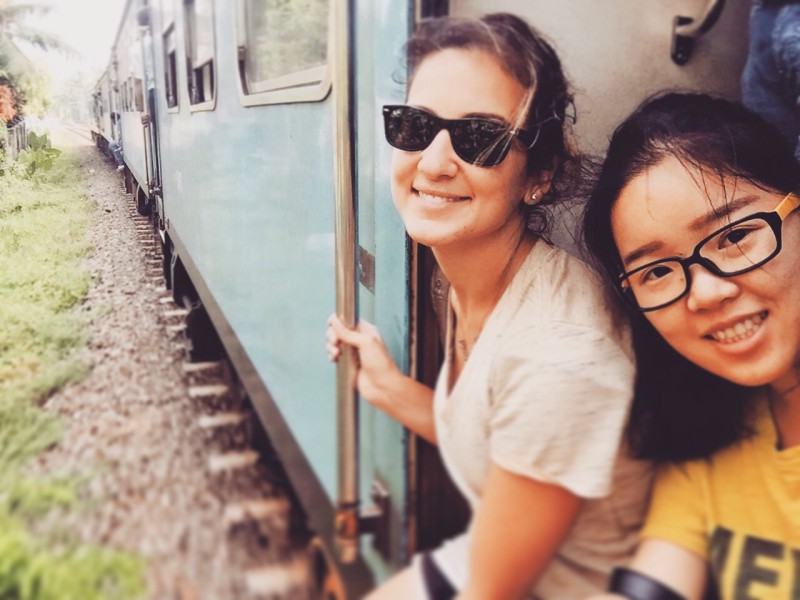 This month we're interviewing women from all over the world and asking them about their experiences traveling to Sri Lanka. We had the privilege of speaking with Elizabeth Gonzalez about her experience traveling through Sri Lanka. Here's a glimpse into our conversation.
Tell us about yourself! What do you do when you're not traveling the world? Where do you live? What made you decide to travel to Sri Lanka?
I'm from Miami, FL. I'm currently 11 months into a solo trip around Asia and Australasia. When I was back in the USA I worked at a software consulting firm as the head of marketing and sales. Recently, I decided to head to Sri Lanka after spending a few months in South East Asia, as I was intrigued to see the place that played a large role in spreading Buddhism in the region. I also wanted to see if I could learn anything about Hindu culture, since Sri Lanka neighbors India. And the country is also quite famous for the biodiversity, so the question became "why not go?"
How long did you go for? How did you spend your time?
I spent a total of 11 itinerary-packed days in Sri Lanka. I enjoy a mix of everything when in a country, so I spent some time in bigger cities like Colombo and Kandy riding tuktuks, visiting the Pettah markets, eating local curry, and getting some background knowledge at the museum. In historical areas like Polonnuwara, Dambulla, and Sigiriya, I visited ancient religious sites. Up in the highlands, the train took me through stunning hills of tea plantations, and I hiked Horton Plains National Park to the jaw-dropping view of World's End. Towards the south end of the island I roamed the Dutch colonial-area styled streets of Galle, took walks on the pretty beaches of Mirissa and snorkeled with turtles in Hikkaduwa.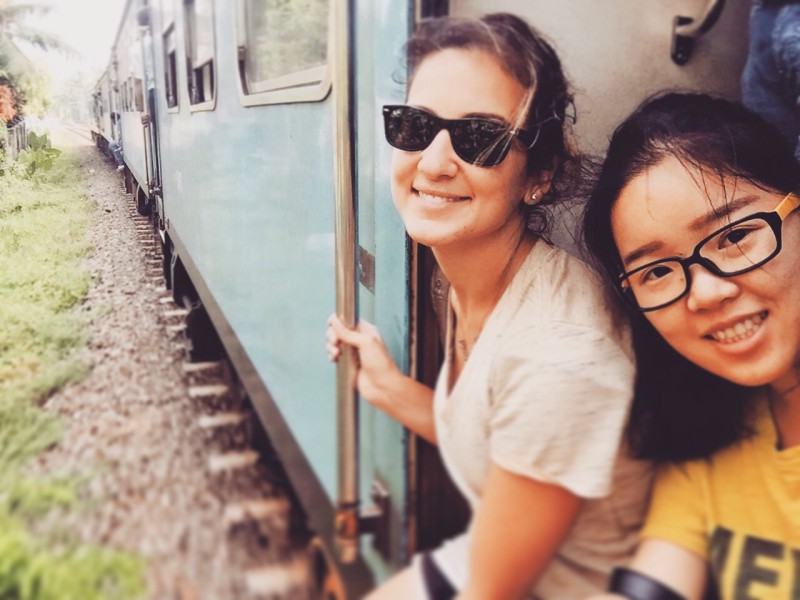 What were your most memorable experiences? What were the biggest disappointments?
The sunrise hike to World's End at Horton Plains National Park was a big highlight for me. Transportation was also a big highlight. I enjoyed the sometimes hair-raising tuktuk rides through traffic, the scenic train rides between Nuwara Eliya and Ella, and also from Hikkaduwa to Colombo (but sometimes 3rd class seating is the only option, so cross your fingers that you'll actually have a seat), and I even enjoyed the local buses which are very cheap, sans AC, packed beyond capacity and usually have Sinhalese music blaring loudly over the speakers.
In terms of disappointments, I did not enjoy eating the local food. Sri Lankan food is quite tasty but they do not have much of a restaurant culture. What is available is mostly a poor selection of stale, room-temperature food.
Unfortunately I met many travelers–myself included–who were disappointed with the touted Yala National Park safari. It seemed like any Sri Lankan with a Jeep was allowed to conduct a tour with no obvious signs of animal tracking abilities or respect for proper distance from animals.
What do you wish you knew before you went?
I found it extremely beneficial to ask women for prices to get an honest response, as the men usually inflated prices. The tourist scams are plentiful. I would have benefited from reading a list of common "watch out for these scams". Accommodation is substandard for the price, but there's not much you can do unless you're willing to shell out extra cash for somewhere better, but always bargain as room rates should never be the first price they tell you.
Any favorite restaurants/hotels/hostels/sites you'd like to recommend? Tell us what made them great!
I would recommend Backpack Lanka for budget travellers in Colombo. The place isn't anything to write home about but the owner, Brindley, is a really good source of information for suggested routes and things to see, as well as a great person to get some local insight into what life is like for Sri Lankans these days.
Is there anything that women specifically should know before they travel to your destination?
As a female solo traveler I was told not to go out and wander at night, especially alone. Petty theft and some sexual assaults have been reported, especially in the beach areas. Some Sri Lankan men will stare long enough to make you feel uncomfortable, and some will not hesitate to ask you questions that can seem strange, like "Where are you going?", "Are you married?" and "Are you alone?" I found it best to be nice and answer with a lie and move on quickly, as I was uncomfortable giving this information. Generally it was curiosity and was never overtly threatening, but still it's wise not to share unnecessary details.