Travel to Sri Lanka: The Real Deal with Jenna Rose Robbins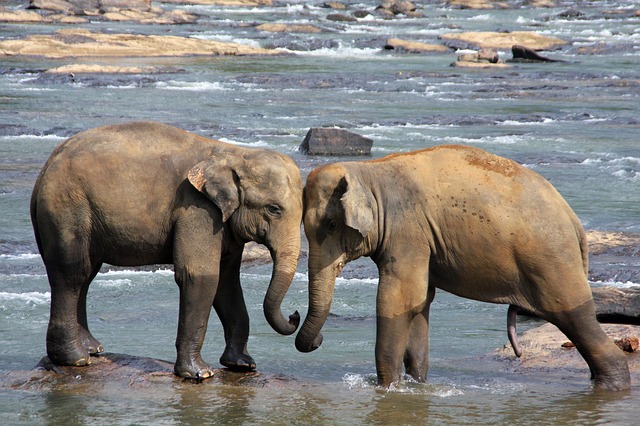 Tell us about yourself! What do you do when you're not traveling the world? Where do you live? What made you decide to travel to Sri Lanka?
I was born in New York but lived in Los Angeles for 17 years before "accidentally" moving to Berlin two years ago. Writing travel articles about my new city for a local magazine keeps me busy and makes me fall further in love with Berlin each day. I also ghostwrite and edit books, and offer web consulting.
My trip to Sri Lanka was prompted by friends who recently opened a yoga and meditation center in Kandy. My family surprised me with a visit, so I had the opportunity to show them the sights in my other adopted country, which I hope to return to each year for extended stays.
How long did you travel to Sri Lanka for? How did you spend your time?
This trip was just over a month long, during which I helped out at the meditation center, which is co-owned by Ven. Bhante Sujatha, who holds the Buddhist title of Chief Sanhga Nayaka of North America.
When my family came for a visit, we hit several of the country's UNESCO World Heritage sites, including the ancient city of Anuradhapura and its sacred bodhi tree, Sigiriya (well worth the climb!), and the Maligawa, the Buddhist temple that holds one of Buddha's teeth. I also visited the fort city of Galle, both for the literary festival and to relax on the beach. I plan on spending several weeks in Galle next time I'm in Sri Lanka.
What were your most memorable experiences? What were the biggest disappointments?
I climbed Sigiriya on my first visit to Sri Lanka, two years ago, but sharing the experience with my family was far more enjoyable. Once we'd climbed the 1000+ steps and reached the top, my nephew declared that the experience was one of the greatest he'd ever had. The views are spectacular, and when you see the stone paws of what remains of a giant lion that once guarded the entrance, you might feel overwhelmed by how magnificent the structure must have been, particularly as the builders had to climb up there without the aid of modern technology. We also got a kick out of visiting locations from "Indiana Jones and the Temple of Doom" and the video for Duran Duran's "Save a Prayer," which features Sigiriya. Since I'd already visited Sri Lanka, I knew what to expect and so didn't have any disappointments, except for not leaving any time to go scuba diving.
What do you wish you knew before you went?
For those who haven't been, I would highly recommend getting your own driver to take you around the country. The traffic can be intimidating, what with having to navigate between cars, trucks (some hauling elephants), motorcycles, and tuk-tuks — all of which have no qualms about driving into oncoming traffic to pass the vehicle ahead of them. Plus, with cell service lacking in many areas, having a driver who knows the way is crucial.
Any favorite restaurants/hotels/hostels/sites you'd like to recommend? Tell us what made them great!
Amaya Lake Resort was our decadent splurge. We could have stayed there for weeks just to relax and enjoy the natural surroundings. We also scored a last-minute deal with Insight Resorts Ahangama, on the water just outside of Galle. Of course, I would highly recommend Sanatha Suwaya, my friend's new meditation center and inn. Not only are the views stunning and the accommodations first class, but I doubt you'll find many other places where you can have a morning cappuccino and smoothie made for you by a Buddhist monk.
Is there anything that women specifically should know before they travel to Sri Lanka?
You'll get asked where your husband is. A lot. And if you're over 30 and unmarried, you'll probably be shown pity for being an old maid. But if you smile and let people know they shouldn't count you for dead just yet, they'll do likewise. Be prepared for people to ask all sorts of questions we might find intrusive in the West: your age, how much you make, etc. Locals are also rather forthright, letting you know you have a huge zit on your forehead (as if you didn't already know) or that your Western-sized feet aren't going to fit into any shoes within a 20-mile radius. Fashion outside of Colombo is at least two decades behind, so if you forget your swimsuit, you may have to settle for one with a skirt, or one that makes you look like Sailor Moon. Or both.