Highlights of Sri Lanka: The Real Deal with Angela Andreano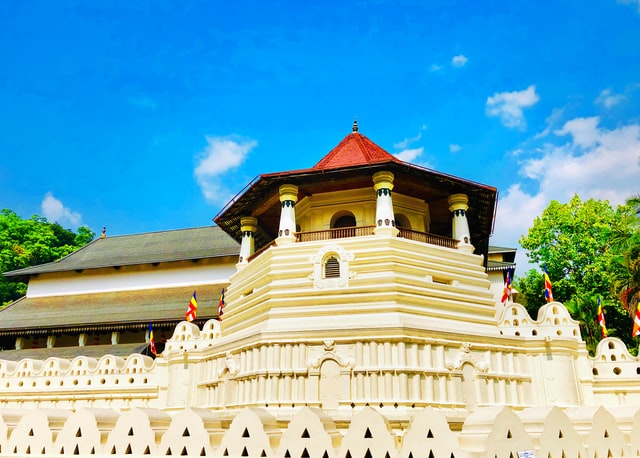 From food to accommodation, read about the highlights of Sri Lanka for Angela Andreano. Enjoy a glimpse into our conversation.
Tell us about yourself! What do you do when you're not traveling the world? Where do you live? What made you decide to go to your most recent destination?
I am Italian but I have been living in Berlin for a year and a half. There I used to work in a clothes shop, in order to improve my German. Berlin spreads such good vibes that everything can happen. I have met people who have inspired me. I have learned to be more confident – it has been a long process – and I came up with the idea to travel for at least two months. I wanted to visit places totally different from where I am from. So I decided to go to Sri Lanka.
How long did you go for? How did you spend your time?
I have been in Sri Lanka for almost a month now. I just booked a one-way ticket, because I didn't want restrictions on my non-planned journey. My main objectives were to experience the people and nature. First of all the people, because I have always been very fascinated by other cultures, other ways of living. Secondly, the wild nature, since I thought it would be wonderful and totally different from what I am used to, so I felt the need to get deeper in contact with it.
What were the highlights of Sri Lanka? What were the biggest disappointments?
My most memorable experiences in Sri Lanka are connected to nature. First of all, Adam's Peak. A mixture of satisfaction and freedom are waiting for you on the top in the early morning, as the sun rises. Ella Rock, for a stunning view over the valley dotted with houses and tea plantations. Turtle watching in Rekawa Beach for the wonder of seeing turtles in their natural habitat under a sky full of stars. Regarding culture: taking part in Poya day in a small village on the beach and with locals at the Buddhist temple was a unique experience. It's difficult to be disappointed by such a beautiful country.
What do you wish you knew before you went?
Personally, I didn't want to know anything about Sri Lanka. I wanted to be surprised. And it happened! I just read something about its recent history and looked at some photos on the Internet. That's it! Allow yourself to be amazed.
Any favorite restaurants/hotels/hostels/sites you'd like to recommend? Tell us what made them great!
Krishan Villa in Negombo: just 15 minutes from the airport (drop off and pick up free of charge). Krishan and his family are the most welcoming people I've met in Sri Lanka. It's the perfect place to relax after a long flight and get to now the local culture. Delicious, typical Sri Lankan meals and fresh fruit juices are available for free!
Mount View Inn in Ella: this has the best view in Sri Lanka. Home-cooked Sri Lankan food is cooked by Buddhi's mom. It is near to Rawana Falls, Ella Rock, Little Adam's Peak and the city centre.
Buddhist Temple in Matara: this just in front of the bus station and I spent three hours there because I had to wait for the bus to Negombo. It's a peaceful place to rest, and I got the chance to sip a cup of plain tea with the two monks living there.
I always try typical food when I am abroad, and in Sri Lanka I've never been disappointed, either in the restaurants or in guest houses. I think food is a good way to understand their lifestyle. In Sri Lanka, for example, people are very attached to nature. In fact, almost everyone cooks with the trees and plants around their houses.
Is there anything that women specifically should know before they travel to your destination?
My recommendation is to stay with locals by booking a room in guest houses. I personally really like to get deeply immersed in foreign cultures, and by staying with locals in Sri Lanka I didn't need a tour guide because I always got very good tips on public transportation, food, sightseeing and so on from the guest houses.
Top image by Unsplash.