Travel Krakow: In Conversation with Jolanta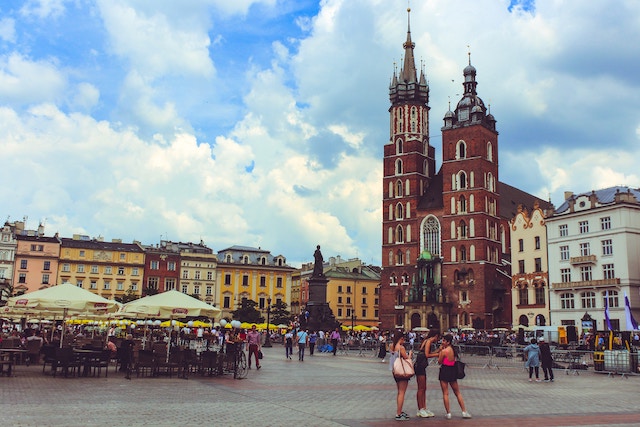 Ready to travel Krakow? Here are the sites, restaurants and accommodations that Jolanta recommends for your next trip.
Tell us about yourself! What do you do when you're not traveling the world? Where do you live? What made you decide to go to your most recent destination?
My family and I live in Massachusetts (USA), and when we are not traveling the world, the kids go to school, I work at a university (as an administrator, not an academic), and my husband, who has his own business, works from home. In general, we pick our destinations somewhat at random, though we're usually also looking at the costs.
This summer, however, I signed up my son for a Polish language camp at Jagiellonian University, the oldest university in Poland, and second oldest in Europe. He was a bit scared to go to an overnight camp, so to make him feel better, we all accompanied him to Krakow, Poland, where the camp was held, and we stayed there for two weeks – the duration of the camp.
How long did you go for? How did you spend your time?
Before going to Krakow, we also went to Vienna, Austria for a few days, so overall I took three weeks of vacation this year! In Vienna we did some heavy duty sightseeing, going some place every single day
. In Krakow, however, we took it a bit easy. We still walked around a lot and went sightseeing a lot, but it was so ungodly hot (mid 30s C, high 90s F) that we tried to find as many indoor places as possible. My daughter and I also went to Warsaw for a few days.
What were your most memorable experiences? What were the biggest disappointments?
I really loved getting up early one day and venturing out into Krakow all by myself, without the family. I also really liked Rynek Underground, a relatively new historical museum located underneath the Main Square. I was very sorry not to be able to do any sightseeing in Warsaw, but my daughter got sick and we just took it easy and limited our activities to visiting family.
What do you wish you knew before you went?
I wish I knew it would be so terribly hot. It really made sightseeing much more tiring. On the other hand, going to air conditioned museums was fun!
Any favorite restaurants/hotels/hostels/sites you'd like to recommend? Tell us what made them great!
We ate at three interesting places in Krakow. One was Morskie Oko Restauracja i Pub, a restaurant a short walk from the Main Square that had good Polish food and was decorated folk style with servers wearing folk costumes from the Polish highlands (the Tatra Mountains).
Another very good restaurant, Leonardo Ristorante, was located in the basement of the apartment hotel where we stayed for one week, and served excellent Italian food. The third, Domowe Przysmaki, was a little hole in the wall that had wonderful stuffed cabbage and crepes.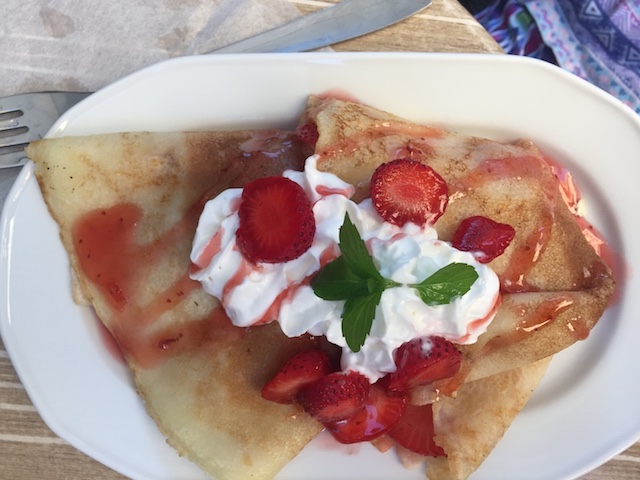 As for lodging, we would highly recommend working with the Sodispar company that seems to have apartments for every kind of traveler, from budget travelers who are looking for cheap rooms at hostels, to large, well furnished and air conditioned apartments.
Is there anything that women specifically should know before they travel to your destination?
Poland is a beautiful and friendly country. Just watch out for drunk foreigners if you walk around the city late at night. It seems that quite a few guys from western Europe come to Krakow just to get drunk on the weekends. Other than that, you should have no trouble, even if you're traveling solo.
To read more about Jolanta's travels, check out her family's blog, Casual Travelers. Top photo credit by Unsplash.com.