Honeymooning During the Greek Economic Crisis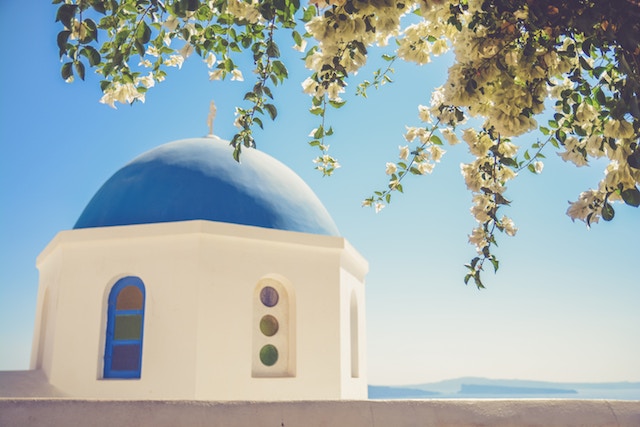 I was never the little girl who dreamed of a wedding or planned out every bridal detail. But I did know, long before I had my first boyfriend, that I wanted to go to Greece for a honeymoon. Perhaps it was due to the memories my mom shared of her trip to Mykonos in her 20s, or because of the stunning blue water I'd seen in countless photos. Whatever it was, I was so committed to this goal, that throughout my travels, I have purposely avoided Greece to save it for a honeymoon one day.
A few years ago, I fell in love with a man who spent his childhood summers visiting family in Turkey, a country very similar to Greece. I told him, should we get married, I hoped he was on board with a Grecian honeymoon… because I was going with or without him. Thankfully he agreed, and four years of dating and a beautiful, joy-filled wedding later, we landed in Mykonos and all of my dreams were coming true.
On the Greek islands, where tourism drives the economy, it seemed like we were the only ones who knew what was going on in the rest of Greece.
Yet there was one minor hitch that worried us even as we bought flights, made hotel arrangements, and researched the best beaches: for the past few months – and really the past few years if you want to get technical – the Greek economic crisis persisted.
We kept up with the news and caught up with friends who traveled there during the referendum. Though we were warned we may have to pay in cash or face long lines at ATMs, and despite a few naysayers telling us it wasn't a good time to go ("Weren't we worried about protests?" they asked), we stuck to our plans. What we encountered when we landed was a Greece that seemed to be some sort of alternate reality.
We arrived in Greece on September 15th, five days before another parliamentary election (the third national election of 2015) to hot sun and blue waters, just as I'd imagined. Everyone was hospitable and the streets were full of tourists. In fact, there was hardly any evidence of the economic crisis.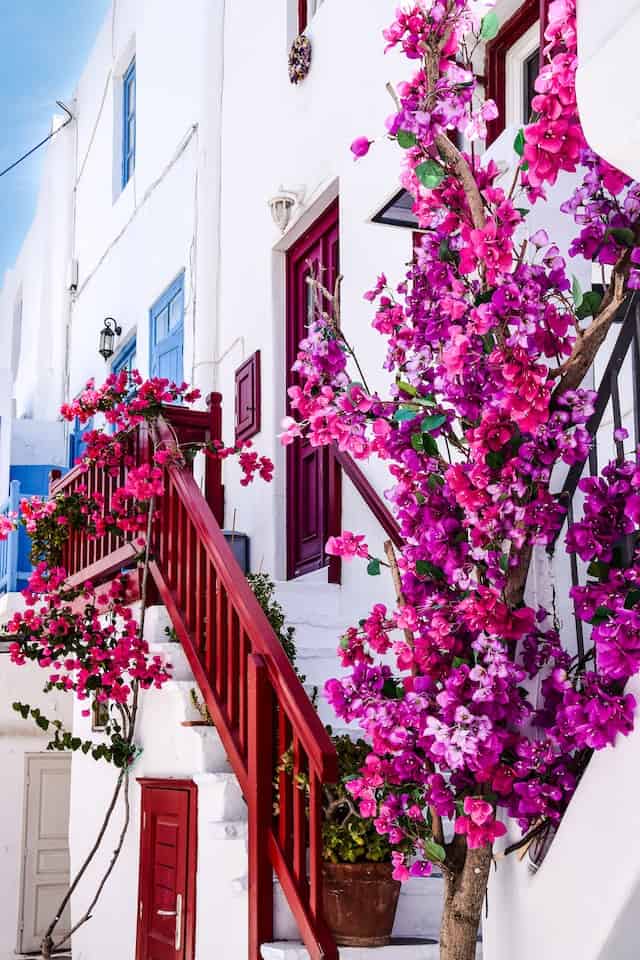 There were no political posters, no casual conversations regarding the situation. Cash flowed out of the ATMs, credit cards were welcomed with open arms, and restaurants were packed. On the Greek islands, where tourism drives the economy, it seemed like we were the only ones who knew what was going on in the rest of Greece.
Coming from a USA where more than a year before the next presidential election political news dominates the headlines, and having lived in Washington DC where political discourse practically flows from the tap, this lack of conversation was beyond strange.
Honeymooning During the Greek Economic Crisis.
When we asked our hotel owner about the election, he scoffed. "Who cares?" he said. "I will vote, but nothing will change. All of the candidates are the same." That whole week, we didn't see any campaign posters, field workers with pamphlets, or signs pointing to polling places. We only knew the election was still on by reading the news on our phones.
I am sure that among the cab drivers and hotel workers, there was conversation about the crisis. How could there not be? Everyone we met told us they lived in Athens during the off-season and came to the islands to work in the hospitality industry during tourist season; the tourist bubble was not their lives.
Yet, I have never been to a country with serious national challenges where people did not talk to me about the situation. For example, I was in Victoria Falls, a tourist area of Zimbabwe during civil unrest two days before an election in 2008, and every market vendor and waiter made sure I knew what was going on. Why were the Greeks so silent?
My guess is that the Greek people had resigned themselves to the fact that whatever was going to happen would happen. Twenty-six percent of the Greek workforce is unemployed, and the economy is quickly shrinking. This reality is certainly felt by all in the country.
"Who cares?" he said. "I will vote, but nothing will change. All of the candidates are the same."
A Planet Money podcast quotes a young Greek man who said that he had never seen a homeless man in Greece until this economic crisis (for the record, we only saw one in one week in Greece). This podcast quotes a Greek engineer who hid 50,000 euros, most of his savings, in his refrigerator due to his complete distrust in the Greek banks. There are serious economic problems in Greece today, and it doesn't look like they'll be solved anytime soon.
But like ancient artifacts, evidence of them is buried deep within the soil.
My honeymoon was one for the books. We had a spectacular time exploring (and eating) all that Greece had to offer, and we can only hope to go back again soon. Some of our best memories came from talking with the folks we met on the way: with our hotel owner about the election, with a souvlaki chef about his family, with our shuttle driver about going to school in Athens.
These conversations helped reaffirm for us that life on the Greek islands is not indicative of the challenges being felt in the rest of the country. And while locals may think that nothing will change, hopefully next time we travel to Greece, things will be a little better: even if it's only that folks are more willing to talk about the problems they're seeing.
Honeymooning During the Greek Economic Crisis
Related Reading
Have you traveled to Greece? What were your impressions? Email us at [email protected] for information about sharing your experience and advice with the Pink Pangea community. We can't wait to hear from you!
Honeymooning During the Greek Economic Crisis photo credits: unsplash and Laiah I.