8 Helpful Tips for Living on a Ship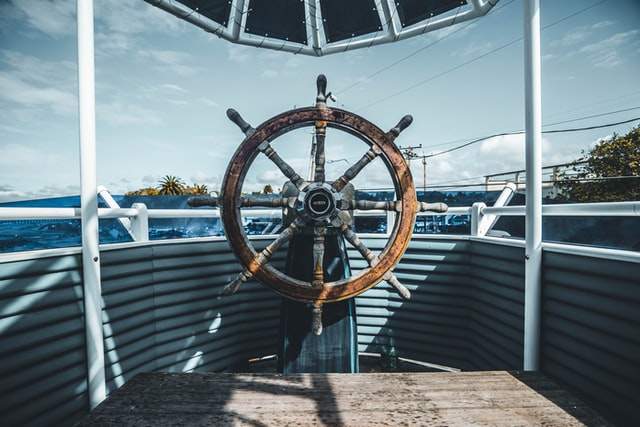 In the fall of 2009, I had a decision to make: graduate early or reward myself for an undergraduate academic career well done with a study abroad adventure. The choice was obvious. When the new year rolled in, I embarked on a journey that today is – and I'm sure will forever be – one of the most amazing periods of my life: Semester at Sea.
For those not familiar, Semester at Sea is a study abroad program which allows college students to circumnavigate the world by ship during an undergraduate semester along with approximately 1,000 other peers, professors and staff, visiting approximately 10 ports in various countries along the way. It's an epic experience. However, this article isn't about the amazing people I met (which they all were) or the beautiful places I saw (Cambodia, Japan and India just to name a few) during my voyage.
It is the physical location where our belongings remain while we go off exploring unknown lands.
This article is about an even more integral part of the program: our ship. When I traveled with Semester at Sea, the ship, which served as our home on the high seas for four months was the MV Explorer. Though the vessel has now changed and will again change in the future, the role it serves its students will remain the same.
The ship acts as the one constant during our entire voyage. It is the physical location where our belongings remain while we go off exploring unknown lands. It is the beacon, which calls us back at the end of the day when we are tired and need to rest in a safe place without having to sleep with our money belts strapped to our chest. Without the ship, there would be no Semester at Sea. It is our floating campus.
That being said, these are all sentiments I have now–5 years after I've completed the program. Before I stepped foot on the MV Explorer for the first time, however, I had absolutely no idea what life on a ship would be like. I'd never taken a cruise before, and I certainly had never lived for many months at a time at sea. Adjusting to shipboard life was in itself a whole other adventure I had not anticipated, and I am happy to take a moment to share with potential SASers my tips for living on a ship:
8 Helpful Tips for Living on a Ship
1. Wait out the seasickness
Ships roll and pitch! They move to and fro and back and forth. Did I mention that I get motion sick very easily? I cannot lie; for the first two weeks aboard the MV Explorer I was sick as a dog and questioning my decision to participate. Sea-Bands and Dramamine? Forget it. Nothing could help. What eventually did? Time. One day my body just said, "I'm done with this," and adjusted accordingly. For the rest of the voyage I had no trouble!
2. Discover the art of balancing
A rocking ship means unsteady items in that ship, including your own body when standing in the shower and doors that aren't fastened shut. All that movement had a tendency to make us lose our balance and cause our desk drawers to bang quite a bit. Solutions include walking at an angle, bracing yourself against the shower walls and using tape to keep the doors closed.
3. Learn how to hand wash
Laundry service was provided for a fee, but the size of one bag was incredibly tiny. Detergent packets are incredibly useful for washing small clothing items in your bathroom sink between laundry days.
4. Get a hobby
The voyage was rather fast-paced during our time exploring Asia, often with only one or two days between stops in port. Many other times, especially when we were crossing the Pacific and Atlantic Oceans, we had a week or more at sea. It is beneficial to bring a few hobby supplies (journal, knitting, sketching, playing cards, photo and video editing software, movies) to keep yourself occupied during transit between ports.
5. Say goodbye to constant WiFi
Access to the internet is severely restricted, and data roaming in the middle of the ocean is expensive! Do not expect to be surfing the web in your spare time. (Trust me, you won't want to.)
6. Keep your eye out for marine life
Class stops for dolphins, whales and any other schools of marine animals swimming alongside our vessel.
7. Take in the stunning scenery everyday
The view of the sun setting as you eat dinner on the outside decks never gets old. It is recommended daily. Additionally, even if you only make it a few times, do try to watch the sunrise over the horizon as well.
8. Pack snacks
Ship food is good, but it's not that good. You will crave your favorite snacks from home, so pack a few in your suitcase. Additionally, the cost for snacks between meals at the ship bar can add up, so restock when you are in port at a lower cost.
Life aboard the MV Explorer added an additional element of fun to an already adventurous semester abroad. I'm sure that past SAS participants will agree with me when I say that you will come to miss it perhaps even more than the countries to which it will take you.
Photo for 8 Helpful Tips for Living on a Ship by Unsplash.