5 Awesome Reasons Why I'm Going To Japan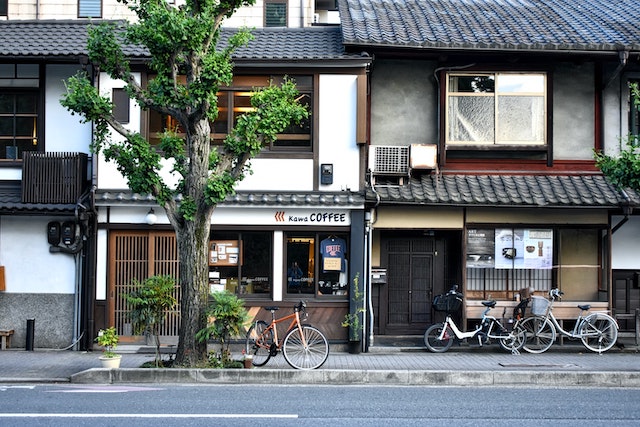 Menindee, where I live, is a remote community in North South Wales, Australia, where there isn't much to do. Luckily, for the past two years, I have been studying Japanese. Since then, my class has begged our teacher for a trip to Japan. Next year, not only will I be traveling to Japan for the first time; it will also be my first trip overseas.
Getting ready for this trip has been an exciting process and we are learning a lot along the way because we are researching Japan, writing travel blog posts and using social media to help fund our trip. Most all though, this trip is important to me because it's an experience that will get me out of my comfort zone. This scares me but it also excites me. I'm scared because I don't know what to expect, and I also don't want to disrespect the people and culture by doing something wrong. Here are five things I'm most excited about:
5 Reasons Why I'm Going To Japan
1. Traveling overseas for the first time
The memory of going to Japan will stay with me forever because it will be with some of my closest friends. The trip will help me grow as a person by giving me a different cultural experience that I would never have at home. By going to Japan, I will gain more respect for the Japanese culture.
For instance, the Japanese don't eat food with knives and forks, but with chopsticks. I don't do that at home so I imagine I'll struggle with it. Also, traditionally, the Japanese sit at low tables with cushions on tatami mat floor, which I reckon will make my legs sore. Another thing that excites me about this trip is that it will make me want to experience other countries. I've always wanted to travel, and after this trip, I'll be able to do it again because I won't be as afraid.
2. Experiencing the culture
I know what life's like in Menindee so it's going to be interesting to see what it's like in a completely new place. I'm interested in seeing the way the Japanese do basic things like go to work or school, or buy their groceries for the week. I want to know if it's easy or hard to live in Japan and if so, why?
After landing in Osaka, we will have to somehow learn how to use the public transport system, order and pay for our meals, and resolve how we are going to get around to see the sights. Learning about these everyday things will help me understand the Japanese culture better.
5 Things That Excite Me About Going To Japan
3. Experiencing new food
While in Japan, I will try different foods that I probably don't know exist. That excites me because I would never get to experience those foods in Menindee.
My typical daily meals are so boring, so one of the most exciting things about going to Japan is tasting lots of new foods, like seaweed, raw fish and who knows what else!
The food I'm most excited about eating while being in Japan is sushi. I've had sushi before and I loved it so I can't wait to eat it again. There are many different types of sushi including nigiri sushi and maki sushi. Nigiri sushi is a ball of rice topped with wasabi and layered with a thin slice of seafood such as salmon or tuna or some other type of meat. Maki sushi is rice, vegetables, fish or different types of meat rolled inside of nori seaweed, thin cucumber or soy paper. Maki sushi is the most common type of sushi found in our area.
Japan is also known for its variety of vending machines where you can get anything from alcohol, food and souvenirs. I know that I will probably go crazy stocking up on all of the food that I can get from them.
4. Shopping
I love shopping so I'm definitely excited to go shopping in Japan. I really want to buy a lucky charm for myself in Japan. Lucky charms can be purchased at shrines, temples and shops, and they come in different varieties, ranging from The Daruma Dolls, Omamori and Hotei all with different meanings of protection. The lucky charm I want is the Omamori protection for good health, prosperity and education.
5 Things That Excite Me About Going To Japan
5. Seeing the cherry blossoms
Ever since I started studying Japanese and learning about the cherry blossoms, I've wanted to see the cherry blossoms in real life. Luckily, we're going to Japan in the spring, which is cherry blossom season.
5 Things That Excite Me About Going To Japan photo credit by unsplash.