Denmark Travel: A Conversation with Katherine Belarmino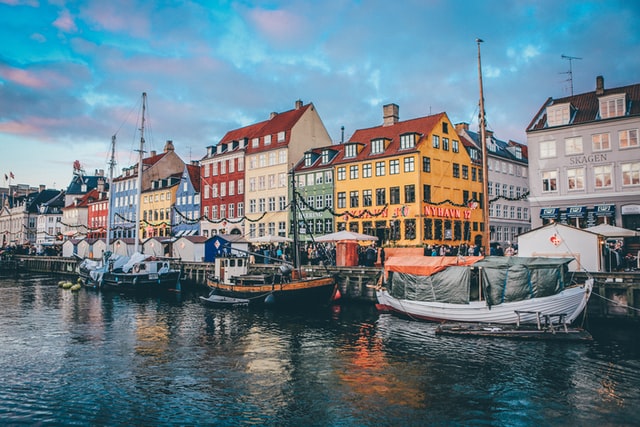 This month, we're interviewing women from all over the world and asking them about their experiences traveling to Denmark. We had the privilege of speaking with Katherine Belarmino about her experience traveling through the Copenhagen. Here's a glimpse into our conversation.
Tell us about yourself! What do you do when you're not traveling the world? Where do you live? What made you decide to Denmark?
When I'm not traveling the world, I live in San Diego and work as a paralegal at an employment law firm. During the day, I work my 9 to 5 job and at night and the weekends I work on my travel blog, Travel the World.
I decided to travel to Denmark because Norwegian Airlines had just started offering non-stop flights from Los Angeles to Europe and the airfare to Copenhagen was incredibly cheap.
How long did you go for? How did you spend your time?
We spent two weeks in Denmark. We started in Copenhagen and stayed there for a few days, exploring the churches, castles, museums, and food of the city. We then rented a car and took a road trip through Denmark, staying in Odense, Aarhus, Ribe, and Roskilde, and making lots of stops along the way.
What were your most memorable experiences? What were the biggest disappointments?
Drinking beer on Nyhavn Canal like a local as soon as the sun showed itself and dining at Noma were my most memorable experiences in Copenhagen. But driving around the beautiful countryside of Denmark, visiting stunning castles and little towns, seeing fields of bright yellow mustard, and stopping at random sites like a Viking ship grave provided lots of wonderful memories. My biggest disappointment of the trip was not having enough time to thoroughly explore Helsingør.
What do you wish you knew before you went?
I pride myself on my travel research skills, so I can't really say there was anything I wish I knew before we went to Denmark.
Any favorite restaurants/hotels/hostels/sites you'd like to recommend? Tell us what made them great!
For foodies, Copenhagen is a fantastic destination because it not only has some great restaurants, but it also has a dense population of Michelin-starred restaurants. In Copenhagen, we stayed at Hotel Bethel, right on Nyhavn. It's small, minimalistic, inexpensive, and has the best view in Copenhagen. All of our hotels in Denmark were excellent. Besides Hotel Bethel, which used to be a hotel for seamen, the most historic hotel we stayed in was Hotel Prindsen in Roskilde, which is one of the oldest hotels in Denmark and had the honor of hosting Hans Christian Andersen as a guest, though he apparently wasn't a big fan because the beds weren't comfortable. They have since fixed that problem.
Is there anything that women specifically should know before they travel to your destination?
You mean other than that the men are really good looking in Denmark??? I'm joking, but it is actually a fact. Denmark is an incredibly safe country to visit and its people are friendly. They aren't so much overly outgoing, but if you smile first, they respond in kind and we struck up a lot of conversations. Denmark is also an easy country to navigate. The public transportation in Copenhagen is great. We got around mostly by bus and foot, though we also did use the metro a little.