A Move to Morocco with Blogger Cindy McCain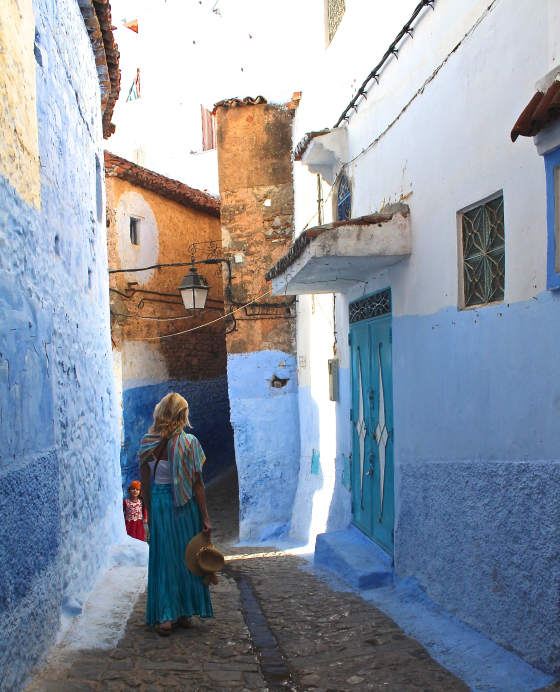 Blogger Cindy McCain shares her travels to Morocco in her blog A Move to Morocco.
Tell us about yourself! What do you do when you're not traveling the world? Where are you from? Where do you currently live?
I'm a "Southern Girl Gone Global." After my kids left our Nashville, Tennessee nest, I decided in 2014 to fly away too. I landed in Africa. Currently I live in Marrakesh where I teach English at the American School, write, and pool/riad hop on weekends I don't travel. I also collaborate with Project SOAR, a nonprofit serving village girls, on their new English curriculum.
What first inspired you to start your blog? Since then, which destinations have you covered?
I have always written to promote adventures, beauty breaks, and relationships. I was a journalist in Nashville who celebrated Hispanic culture for which I won the Journalism and Community Award from the Nashville Area Hispanic Chamber of Commerce. I have written feature articles for print and online publications since 1991. Wherever I go I try to promote community and travel, so I decided to share not only my journeys across 25 countries on 4 continents but also Marrakesh and all of Morocco for its mystery, diversity, and beauty.
What is the main purpose of your blog? Is there a message that you're trying to convey to your readers?
The aim of A Move to Morocco is to encourage, empower, and equip women travelers to find adventure, beauty and relationship through girl getaways, family vacations, and, particularly, solo travel abroad. My target audience are female, single empty nesters who seek rejuvenation and even reinvention through travel and/or the expat life. And as an international educator and "ambassador" for cultural exchange and global community, I aim to introduce Muslim Moroccan friends to western readers and vice versa.
What gets you into the writing mode?
Sitting on my balcony listening to Brazilian music or writing from a rooftop on the Spanish or Moroccan coast. I love to write and do it daily wherever I am. Like Lord Byron, if I don't write I'd go mad.
What are some exciting partnerships, connections, or opportunities that have come out of your blog?
I did a press tour of Spain's Costa Brava and have stayed in gorgeous Moroccan garden hotels, medina riads, luxury resorts and surf/yoga retreats from Essaouria to Agadir. I've had a hamam at Royal Mansour, a property built by the king's decree, and eaten in a former palace. I've received a press pass to the Marrakech Film Festival and was recently quoted in US News and World Report on travel as the best Christmas gift one can give.
Is your blog a business? If so, what are some of the ways that you monetize it?
I advertise for travel brands through Affiliate Window.
What advice would you give to other women who are interested in launching a travel blog?
Write what makes you happy. I believe we have more similarities than differences regardless of our ages or countries of origin. We all crave adventure, beauty, and relationship which travel can provide. Many say it is best to have a niche—to focus on a particular demographic. I do focus on encouraging and empowering single women—especially empty nesters—to rejuvenate, even reinvent themselves through solo travel in the season of discovery that comes when children are grown and gone.
But at any age I'd say to women, don't feel guilty for giving your soul what it needs—whether a weekend get away with the girls, a trip abroad with your partner, a vacation with your kids, or a move abroad alone. Enthusiasm is contagious, so simply share what (and where) makes you come alive.
Also, connect with other travel bloggers. TBEX is one way to get started. Networking through Facebook groups and Twitter can offer a lot of info as well. See what works for the most successful bloggers and apply what fits.
Photo for Blogger Cindy McCain shares her travels to Morocco in her blog A Move to Morocco by Unsplash.