Corinna B's World with Blogger Corinna Cooke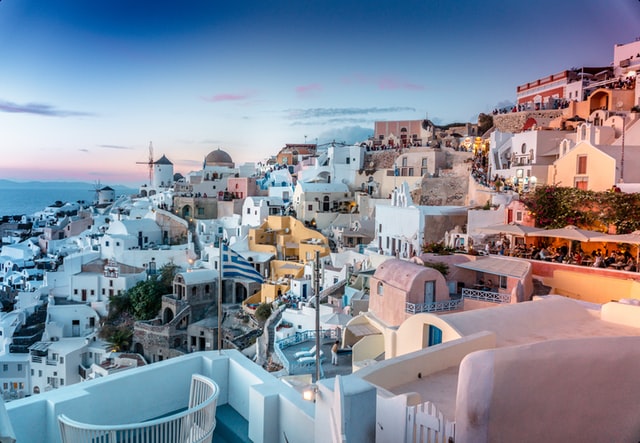 Tell us about yourself! What do you do when you're not traveling the world? Where are you from? Where do you currently live?
I am a makeup artist, so when I'm not traveling I am painting faces! (Unless I'm on a work trip) I do TV, film, editorial, tons of celebrity work and all kinds of fun stuff. I'm originally from New Zealand, began my career in London, where I lived for 5 years before moving to Los Angeles.
What first inspired you to start your blog? Since then, which destinations have you covered?
In the beginning, my blog, Corinna B's World included posts about fashion and beauty but over time has evolved to include more travel. I travel to Italy every year at least once as well as take trips to Australia and New Zealand. I have traveled the globe my whole life, so it made sense to talk about some of my travel knowledge in my blog.
What is the main purpose of your blog? Is there a message that you're trying to convey to your readers?
Ideally, I like to think my blog focuses on putting your best foot forward, taking risks, exploring your world and building your self awareness, one lipstick and one boarding pass at a time.
What gets you into the writing mode?
Everything inspires me. Places I've been, places I want to go, art museums, film, fashion, a good book. Sometimes just things I think up while I'm driving down the freeway
What are some exciting partnerships, connections, or opportunities that have come out of your blog?
I was asked to begin private tour guiding in my favorite parts of Italy. I've met so many amazing people who tell me how the blog inspired them. I've been recognized at Prada in Montevarchi (by the girls that work there), on planes, and various places around the country. It's fun to know that people read me.
I've paired up with companies whose products I love. In fact, I am writing this while I wait for a private screening of the new Hunger Games movie. They have given me merchandise to give away on my blog, which is always fun!
Is your blog a business? If so, what are some of the ways that you monetize it?
I do run affiliate marketing on my blog.
What advice would you give to other women who are interested in launching a travel blog?
Go to places that excite you, seek out things that most tourists never see or experience, and then write from your heart with passion.
Photo for Corinna B's World with Blogger Corinna Cooke by Unsplash.