Malta Travel: The Real Deal with Anna Lundberg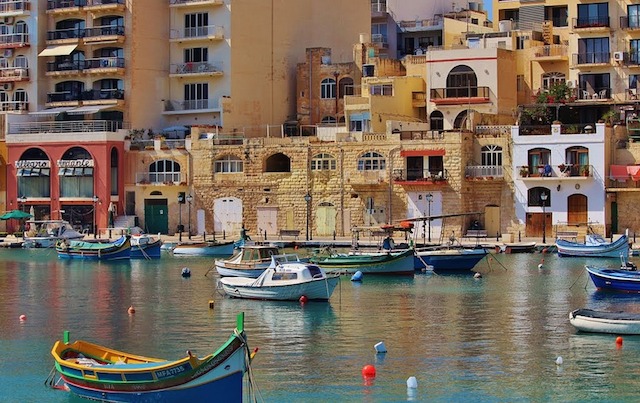 Anna Lundberg shares her experiences with Pink Pangea about when she took a trip to Malta during the Marsovin Wine Festival.
Tell us about yourself! What do you do when you're not traveling the world? Where do you live? What made you decide to go to your most recent destination?
These days, I feel like travelling the world is what I do! While I'm doing that, though, I'm also working: I'm mentoring start-ups on how to build their brands and market their message to customers, I'm training new managers to become the leaders of the future, and I'm coaching people through the transition from feeling stuck to fulfilling their goals and being authentic to who they are.
I have to admit that I knew little of Malta when I booked this trip. I had been looking for somewhere not too far from London with a combination of good weather and good culture for a long weekend with my mum. Malta was the golden ticket, with a flight of a little under three hours from Heathrow and 30 degrees of sunshine and blue skies.
How long did you go for? How did you spend your time?
I was there only for a weekend, Friday to Sunday. The first thing we did once we had settled into our room was to explore the capital of Valletta. On the Saturday, our first full day, we made the excursion to the old capital of Mdina (from the Arabic for city, medina). We finished our weekend break with another few hours by the pool on Sunday morning, and then reluctantly packed our bags and headed off to the airport.
What were your most memorable experiences? What were the biggest disappointments?
We were lucky that our visit was timed with the Marsovin wine festival. I had magical memories from such a festival on a balmy summer's night up at Budapest Castle, and this proved to be equally special. We got a pack of 20 tokens for 15 euro and wandered through Hastings Gardens, sampling the local wines as we went from stall to stall. There was live music as we stood looking out over the harbour, watching the fireworks sent up from a village across to the left and the bright lights of a fun fair off to the right. When we left, despite drinking as much rosé as we could manage, we still had 22 tokens left, and we graciously distributed these to deserving guests on the way out.
What do you wish you knew before you went?
I wish I had known about all the great film locations on the island! Mdina Main Gate served as the gate to King's Landing in Season 1 of Game of Thrones (moved to Dubrovnik for subsequent seasons). Another location for the series was the island of Gozo, which held the Dothraki wedding, also in the first season. I love this kind of "behind-the-scenes" insight and would have enjoyed visiting the various set locations.
Any favorite restaurants/hotels/hostels/sites you'd like to recommend? Tell us what made them great!
We stayed at the Grand Excelsior Hotel, just outside the walls of Valletta. The breakfast buffet was amazing, as was the view of the harbour from the restaurant and from the pool.
Is there anything that women specifically should know before they travel to your destination?
I felt completely safe and comfortable in Malta. It's a European country, relatively conservative (Roman Catholic); just be sensible.