A Luxe Safari in Namibia: A Conversation with Dena Roché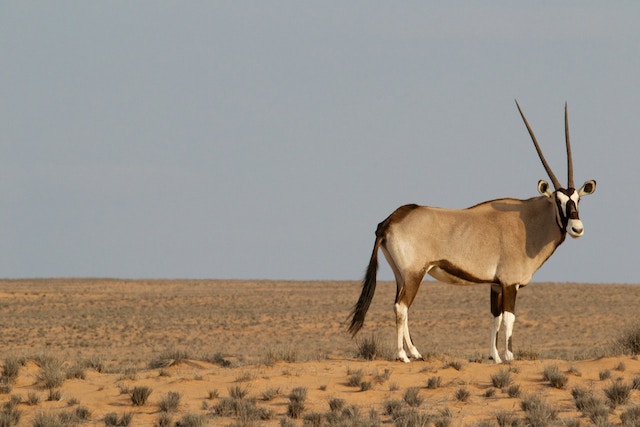 This month we're interviewing women from all over the world and asking them about their experiences traveling to Namibia. We had the privilege of speaking with Dena Roché about her experience traveling through the Namibia. Here's a glimpse into our conversation.
Tell us about yourself! What do you do when you're not traveling the world? Where do you live? What made you decide to go to your most recent destination?
I'm a luxury travel journalist and blogger. I am the editor of The Travel Diet and speak on luxury and wellness travel. When I'm not exploring the world, Scottsdale Arizona is home.
How long did you go for? How did you spend your time?
I was in Namibia for several days as part of a longer African Safari trip. My time there was spent doing safari drives….desert elephants anyone? I also really enjoyed the Boma (outdoor BBQ dinner) we had under the amazing southern sky.
What were your most memorable experiences? What were the biggest disappointments?
Africa is filled with memorable experiences. In Namibia what stands out was the dune hiking on Sossusvlei. Two steps forward, one step slipping back in the sand. The reward was a chance to run and tumble on the way down. My inner child loved it.
I had no disappointments.
What do you wish you knew before you went?
I think the problem with Africa that is until you go you don't even know what you should ask to determine the safari company to go with. Travelers looking to go on an African Safari have to know what questions to ask. Be sure to find out how much your tour company packs it's jeep. I went with Wilderness Safari and it was one or two couples to a jeep, making it easy to take big photographic equipment with me and to have room to breathe. When I passed jeeps where the people were shoulder to shoulder I shuddered. Not the way I'd want to experience the expansive African bush.
Knowing how much they pack the jeeps is key. You also need to know how luxe you need it to be. Some people are campers, I'm not. I went with a glamping company on steroids! My "tent" was a 600 sq. ft. space with a private plunge pool, deck, king size bed, robe and slippers. I jokingly said to my ex "Don't say I never camped with you!"
I got the malaria pills, but I'm not sure it was necessary. I got more mosquito bites this year in Arizona than I did in Africa! Get a good hat. Most camps don't let you use hair dryers! (mon dieu!!!) You don't need to pack much, my camp did my laundry every day (I could get used to that!)
If you can't afford business class to fly to Africa, go to Europe for a few days pre and post to break up a killer 19 hour flight. Bonus….more vacation!
Any favorite restaurants/hotels/hostels/sites you'd like to recommend? Tell us what made them great!
Wilderness Safaris. Terrific luxury camps, wonderful guides, very friendly
Is there anything that women specifically should know before they travel to your destination?
Male or female, Africa isn't a destination I would do on my own. Pick a great safari company and let them do the work for you.