Tanzania and Mt Kilimanjaro: The Real Deal with Alyson Chadwick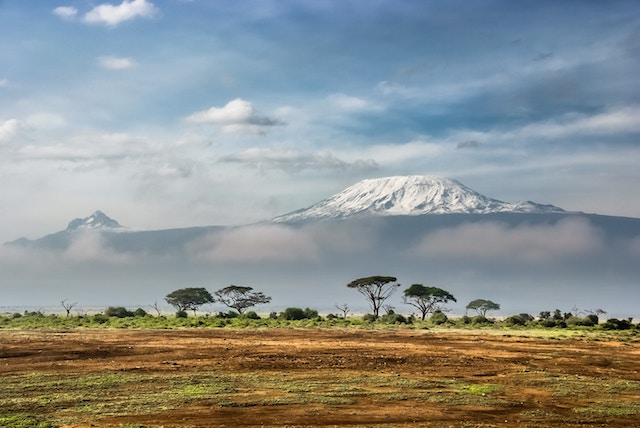 This month, we're interviewing women from all over the world and asking them about their experiences traveling to Africa. We had the privilege of speaking with Alyson Chadwick about her experience traveling to Tanzania. Here's a glimpse into our conversation.
Tell us about yourself! What do you do when you're not traveling the world? Where do you live? What made you decide to go to your most recent destination?
I am a writer and comedian. I live in Florida. A friend and I decided that we wanted to climb Mt Kilimanjaro. We had already trekked to Mt Everest and this seemed like a doable goal.
How long did you go for? How did you spend your time?
We were in Tanzania for three weeks. We first climbed Kilimanjaro, spent a few days recovering then took a safari in the Serengeti, Odulvai Gorge and Lake Manyara. We then spent a few days on the coast.
What were your most memorable experiences? What were the biggest disappointments?
Reaching the summit of Mt Kilimanjaro was memorable. The entire safari was amazing. Oh, the few days on the coast were great. A local family had us over to their home for a party and that was a great experience.
What do you wish you knew before you went?
I wish I had thought the safari part through better. I thought it would be cool to do the camping safari, so that is what we did. If I went back I would do one where you sleep in an actual building. I felt safe and all, but having full-grown lions walk through the campsite was kind of scary.
Any favorite restaurants/hotels/hostels/sites you'd like to recommend? Tell us what made them great!
The Hotel Keyes was great. They picked us up at the airport and arranged our climb. Zara Tours was great for the safari. Our guides were fantastic on the mountain and on the safari. They found all kinds of animals for us to look at. It was a wonderful experience.