One Year In Namibia: A Conversation with Tina Cuomo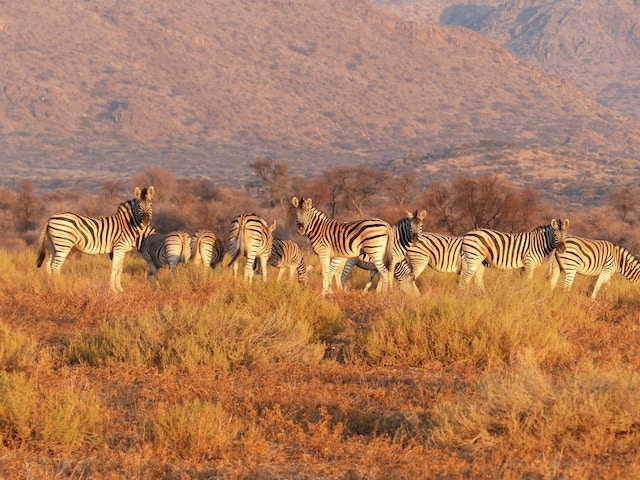 Tina Cuomo had the opportunity to spend one year in Namibia when she got a job offer. The time she spent there was some of the best, and most challenging, of my life. Here's a glimpse into her experience.
Tell us about yourself! What do you do when you're not traveling the world? Where are you from? Where do you currently live?
My name is Christina (Tina) Cuomo, and I am a teacher, animal-lover, and self-proclaimed francophile. I teach K-6 French and am awarded the opportunity to live just about anywhere schools exist. It's a great, big world, and I want to experience all of it through as much of a "native" lens as I can get. I am originally from Pittsburgh, Pennsylvania, but I just moved from NYC to Orlando, FL.
What made you decide to move abroad? How long did you live there for? Tell us about how you spent your time in Namibia— whether you worked, studied, traveled, or did something else.
I was teaching in Raleigh, North Carolina when my teaching position was moved to part-time. I decided this may be the perfect opportunity for me to live abroad again. I had previously lived in Angers, France as an English teacher. I was now a bit older and ready for something a little more adventurous. I applied for jobs all over but was finally contact by the principal of the international school in Windhoek, Namibia. Honestly, I couldn't even locate Namibia on a map. How interesting is life: a place I didn't know existed would now engulf my world for the next year.
I was on a two-year teaching contract, but due to family reasons I had to cut my commitment down to a year. The time I spent there was some of the best, and most challenging, of my life. I quickly made friends from all around the world, and they became my guides while living abroad. From where to shop to helping me buy a car, I could not have gotten through life there without them.
Nearly every weekend was a different adventure, and we traveled throughout Namibia (and even parts of South Africa) visiting safaris, campsites, and traditional towns. The best part about living abroad for an extended amount of time is that you really get to form relationships with the people there. You get to hear the stories of their culture and learn their struggles and hopes. Namibia is still so segregated, even after apartheid has ended, and the dynamics are nothing but fascinating.
What were some of the biggest challenges you experienced while living abroad? What were some of the greatest highlights?
One of the challenges of moving abroad is the feeling of homesickness. However, once life begins to become ordinary in your new home, the feeling does fade. It was also challenging to live day in and day out with people that are stuck in such poverty, while you feel utterly helpless at the situation. These people wanted to work, but jobs were just not available. You gave money and work when you could, but the sadness of it all never went away.
It's hard to pinpoint just a few highlights, as I have so many from my time there. One of the biggest was probably the Christmas I spent there. Christmas in Namibia was not about presents but about spending time with friends and loved ones. What a novel concept! I also remember my roommate surprising me with a traditional Thanksgiving feast on Thanksgiving day (though she was from the Netherlands). It was such a selfless act of love!
I loved the trip we made to Cape Town, South Africa. We drove my car from Windhoek to Cape Town for almost two days straight. How awesome it was to see so much of the land and then to end in one of the most beautiful places on earth. Probably the best part of living in Africa was the amazing wildlife available to see just outside your front door. I loved the safaris and learning about the animals, and it still brings tears to my eyes thinking about the beauty of it all.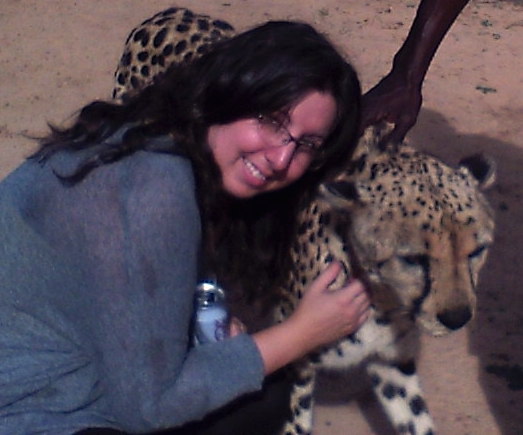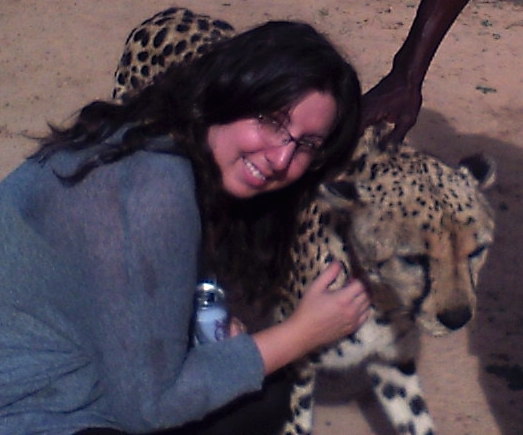 What do you wish you knew before you moved?
I wish I would have packed less! I brought so much that I literally had to ship some stuff back to the US. It was expensive and quite frankly a waste. Other than that, I don't think there is anything that could have prepared me for what I learned there. You just have to go and learn what works for you. Everyone is different, and everyone will need different things to make life work for them.
Any favorite restaurants/events/sites that you'd like to recommend? Tell us what made them great!
Etosha National Park was breathtaking, and worth the drive! Windhoek is an amazing city with traditional African influences, mixed with the German/Dutch influences of colonization. The restaurants and stores reflected this dynamic. I also loved seeing the sand dunes outside of Swakopmund. Anywhere you go in Namibia, you will be confronted with adventure and something new!
Are there any tips you'd give someone else considering a similar move?
My first tip would be to make sure you are affiliated with an organization that will support you there. My school was fantastic and really well adept at helping foreigners through life in Namibia. It is also necessary to find a group of friends who like the same things you do. It isn't always safe to travel alone, and traveling with a group is a necessity. Before I left for Namibia, I decided that I could not live without my dog for the time I was there.
My school was gracious enough to pay for the expense of brining him over, which was not an easy task. He had lived in France with me, but Africa was something entirely different. Due to the wide range of animals there, they really control the potential for pets to bring in disease. Pierre (my dog) went through many blood tests, which did not come quick (or cheap) so start early! He is small enough that I could put him under my seat on the plane, but I knew the maximum time I could keep him there would be about 7 hours.
So I made sure we had a very long layover in Germany, where I rented a hotel room, and he was able to run and play until the next leg of our trip. It was a lot of planning on my part but worth it. Once we got to Namibia, Pierre, and my paperwork, were deeply examined. Keep your paperwork in order! Do not leave out anything! In the end, it was worth it but, boy, was it a long process.
Is there anything that women specifically should know before they move to your destination?
The dynamics of Namibia are not unlike other African countries. Due to the high levels of poverty and unemployment, you must be very aware of your surroundings. Know where you can go alone, and where you shouldn't. Never walk alone at night for any reason. I quickly learned that the only transportation were public taxis, and that three other random people knowing where I lived might not be the safest.
For me, the best thing was to buy a car (even though I had to learn to drive on the other side of the road!). Our house had a security system installed, and I think that is the best thing for women living alone. There are a lot of break-ins, and you feel safer knowing you are protected. Finally, as a woman, I think it is important that we remember we can be more vulnerable in certain situations. Do not be naive about anything or anyone. You are responsible for your safety and health, and must take it very seriously. Enjoy your time there, but be smart!