5 Awesome Things to Do in Cornwall, England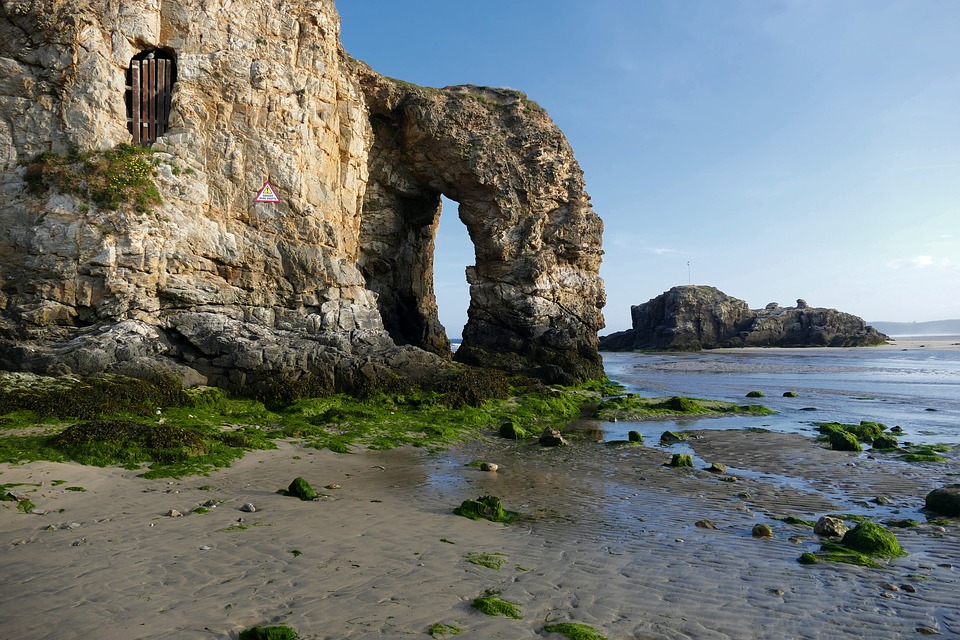 With a three-week break from university, I planned a cross-country trip across England. Starting at the southern-most part of the country, I slowly worked my way back up to Scotland. I was three months into my school exchange and sick of tourists. Desperate for the true Cornish experience, I bypassed the most popular attractions and traveled into the heart of Cornwall to meet the locals who make it what it is. My week down south was a true treat, sweeter than the clotted cream ice cream I bought at Par Sands. Here are five awesome things to do in Cornwall.
5 Awesome Things to Do in Cornwall, England
1. Visit Fowey

One town that definitely shouldn't be missed is Fowey. And it only takes a few minutes in the picturesque town to learn the correct pronunciation. Painted amid the blue skies of sailboat scenes on glazed ceramic plates and mugs are the bold words: "Fowey rhymes with joy," a clever phrase coined by Fowey's local potter, Heather Hunt. Heather owns a pottery studio in her backyard.
I discovered Heather's work in the glass window of a gallery called Toe in the Water. Her husband, Gordon, is also an artist, as well as their daughter, whose ceramic mugs reside in Pinky Murphy's Café, a cozy spot for lunch or a quick cream tea. For the full experience, try one of their homemade cakes. Also, do not forget to check out the hidden gallery nestled on the second floor of the quirky café.
2. Sand dunes and surfing at Holywell Bay
Holywell Bay, a coastal village in north Cornwall and approximately three miles west of Newquay, is a favourite vacation spot for a Cornish family getaway. Whether you go the traditional route and rent a caravan at one of the holiday parks or just stop in for a sunset paddle in the Atlantic, Holywell Bay is one of a kind.
The colossal sand dunes give it a unique touch, especially in the evenings, a prime time for children to sled down them. And no matter the season, the sunsets are reliably beautiful. Even in the chilly winter you're sure to spot some surfers braving the chilling waves in wetsuits, a perfect juxtaposition against the sunset backdrops, captured on canvas by local painters who focus on capturing the light of the ocean.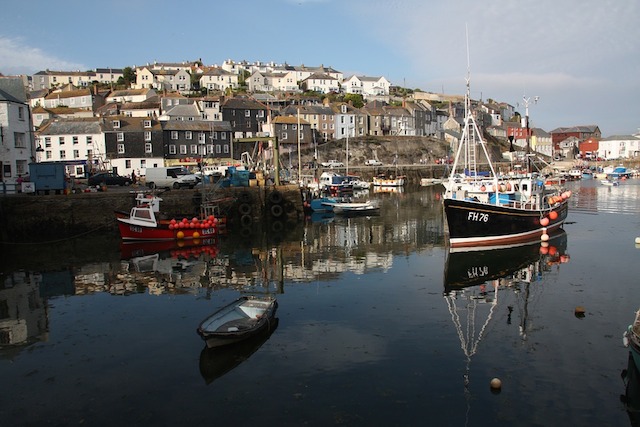 3. Eat some perfect pasties
I had had my fair share of grab-and-go Cornish pasties from Scottish chains like Greggs or The Pasty Shop, but nothing compared to the tantalizing aromas of swede, onions and potatoes creeping from tiny pasty shop on the boardwalk of the seaside town of St. Ives. As the man behind the magic handed me the flaky, warm pastry in exchange for a five-pound note, I felt its warmth thaw my cold-blooded Canadian hands. We sat down on the wet sand and prepared to indulge in pasty perfection. "Watch out for seagulls," my friend, a Cornwall native and pasty-professional, warned, though I didn't hear her.
I was too distracted by the children and seagulls fighting over pasties and 99-flakes, and a seagull sniped my lunch right out of my hands. Holly handed me hers, a sign of true friendship, and after a single bite of flaky goodness, I knew I would never again find such a delicious pocket of love as this, from the Cornish Bakehouse on Wharf Road. I recommend the traditional beef pasty—and go with the large for an extra 50 pence, as you will not regret it.
4. Barbara Hepworth and the Tate
After polishing off two pasties, we navigated through the narrow back roads to one of St. Ives' secret gems, the Barbara Hepworth Museum and Sculpture Garden. Hepworth, arguably one of Britain's most talented 20th century sculptors, transformed her home and studio into an exhibition of her works. While the exhibit inside is slightly underwhelming, the secret garden, accessible from the top floor, more than makes up for it.
Complete with her studio, barely touched since 1975, the shaded sculpture-filled garden is a perfect spot to hide from the blistering noontime sun and admire the whimsy preserved in Trewyn Studio. Some of her works have ended up in the Tate's permanent collection, a five-minute walk down the road. That's correct. The famous Tate Modern in London is not the only one. St. Ives hosts a second modern gallery, and the seaside view from this Tate is spectacular.
5. Indulge in crafts and cream tea
No trip to Cornwall is complete without a proper clotted cream tea. Cornwall's artisan community is incredible. From learning to knit at the pub's weekly "stitch and bitch," to throwing my own "Fowey rhymes with joy" pot, I had already had my fair share of crafts. But the vintage card making workshop at 2 Quay Street, a unique craft emporium in the heart of Lostwithiel, ended things nicely.
The long table set amid towering walls of yarn was filled with vintage magazines and advertisements from the 50s, trim, beads, and all of the fixings for vintage card crafting, including a tiered tray of homemade scones, freshly jarred jams and generous mounds of clotted cream. After a food coma fit for the queen, I stuffed the artisanal and homemade crafts accumulated over the week into my travel backpack (sacrificing some clothing for extra space) and said my goodbyes.