Vacationing in Barbados: A Conversation With Ronnika Williams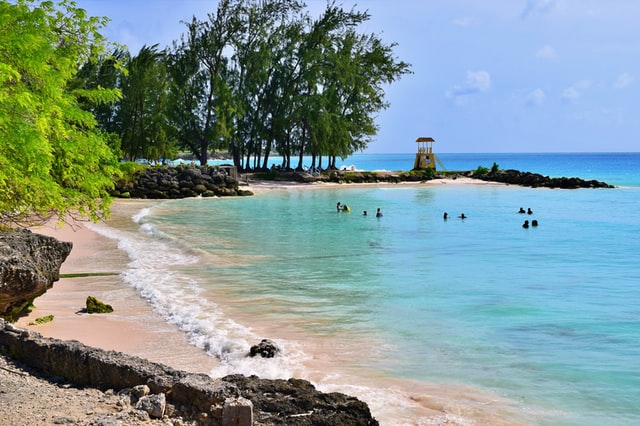 This month, we're interviewing women from all over the world and asking them about their travels to the Caribbean Islands. We had the privilege of speaking with Ronnika Williams about her travels to Barbados. Here's a glimpse into our conversation.
Tell us about yourself! What do you do when you're not traveling the world? Where do you live? What made you decide to go to your most recent destination?
I'm an Archivist and Author of a children's book series, Adventures of Alleykats. I'm from Benton Harbor, Michigan, and decided to go to Barbados with one of my best friends on a spur of the moment girls vacation. Neither one of us had been to Barbados, and the timing was perfect for me.
How long did you go for? How did you spend your time?
The vacation was five days and four nights. We spent most of our time on the beach with an unbelievable ocean view from our room window. I'm in love with history so I wanted to see plantation homes. Our cab driver turned tour guide took great care of us, too. For the nightlife we ventured to "The Gap" area. It's known for its tourist strip, local cuisine, and vendor markets.
What were your most memorable experiences? What were the biggest disappointments?
The most memorable was waking up every morning to the beautiful view of the beach, and dancing the night away on "The Gap" streets. The biggest disappointment was the resort being twenty minutes from most attractions.
What do you wish you knew before you went?
I wish I knew more about the location of everything, and planned my schedule according to the sites I really wanted to see. I will return for "Crop Over," a huge harvest festival held in the summer. A tradition that's been around for over 300 years.
Any favorite restaurants/hotels/hostels/sites you'd like to recommend? Tell us what made them great!
The Crane Resort is great for a seclusion getaway. Everything you will ever need is on the grounds. I really enjoyed the Italian restaurant, D'onofrio's Trattoria. The food was absolutely delicious, and the portions were enough. Be sure to check the dates and times of all restaurants, too.
Vacationing in Barbados: A Conversation With Ronnika Williams.
Is there anything that women specifically should know before they travel to your destination?
I was told to be careful because prostitution is very prevalent, especially in The Gap area. If you choose to venture out be sure to link up with someone that works for the hotel that you reside. They are usually quite honest, and can give you the ins and outs of a place.
Photo by Unsplash.