7 Reasons to Get Stuck in Sucre, Bolivia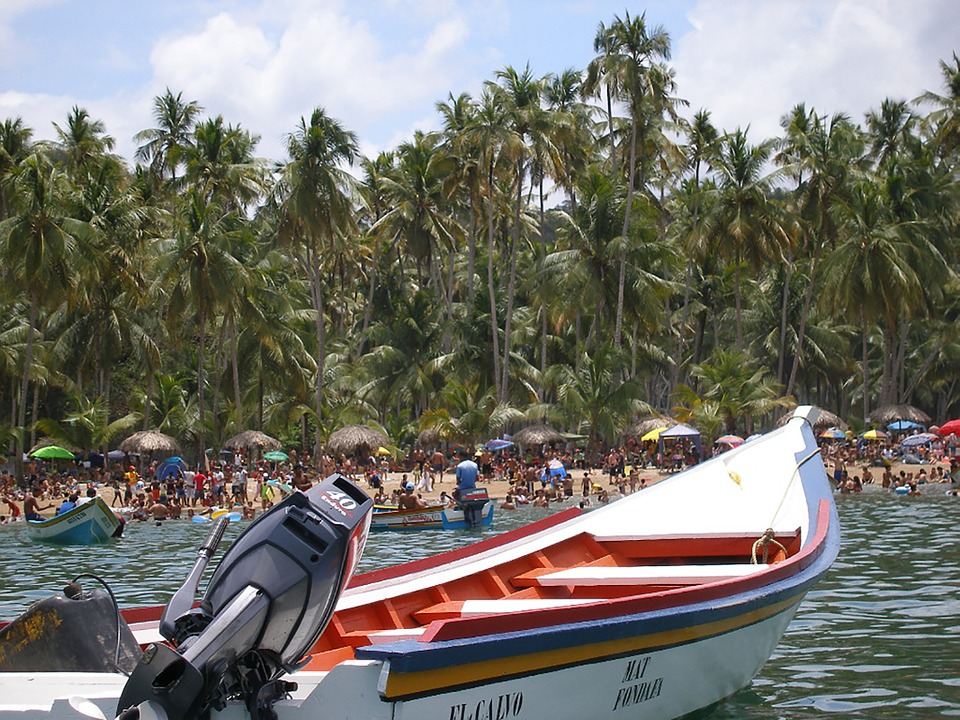 If you'd asked me about Bolivia three months ago, I wouldn't have had much to tell you. In my mind it was just a small, land-locked country with a turbulent history and a questionable reputation, and the only city I'd heard of was La Paz. But as I made my way through Argentina and Chile, many of the travelers I met spoke about the country in glowing terms and I found myself looking forward to a visit.
The country's biggest draw for foreigners is the famous Salar de Uyuni, or Bolivian Salt Flats. My three-day tour was the first thing I did in the country and one of the highlights of my entire South American adventure. But Bolivia has more to offer: lush rainforests in Madidi National Park, tranquil islands in Lake Titicaca, striking pre-Inca ruins just outside of La Paz. And my personal favorite: Sucre, the country's judicial capital.
Sucre is a beautiful and charming city, and an increasingly popular travel destination. It's the sort of place you plan to visit for a weekend only to wake up a month later wondering where the time has gone. I meant to visit for two days and ended up staying nearly a week—and I could have easily stayed longer.
7 Reasons to Get Stuck in Sucre, Bolivia
1. Learn the history
My first stop in Sucre, and one of the most interesting places I visited, was La Casa de la Libertad (the House of Liberty). Originally founded as a Jesuit university, La Casa served as a meeting place for early Bolivian revolutionaries. Today it houses many artifacts from the country's history—from the first Bolivian flag to the Declaration of Independence. Our friendly, knowledgeable local guide taught us all about the country's past as we walked through the house.
Bolivia as we know it today began with sixteen years of war against the Spanish, and it hardly seems to have settled down since. Since 1825, Bolivia has managed to go through 80 different presidents, despite the fact that terms are supposed to last five years. At one point our tour was interrupted by what sounded like gunshots.
Our guide, completely unfazed, explained that we were only hearing firecrackers from a nearby protest. Firecrackers or not, it gave our history lesson some authenticity.
2. Take in the views
A short, very steep walk from the center of town leads up to Recoleta, the best viewpoint in the city. At the top you'll find another plaza, a church, a nice café, and a lively mix of tourists and locals taking it all in. At an elevation of over 9,000 feet, the climb isn't easy, but I made the ascent more than once during my stay for a cool afternoon drink in the sun, whether it was a cheap Bolivian beer shared with other backpackers or a fresh fruit smoothie in the overpriced but charming Mirador Café.
The view alone was worth it. Sucre is a beautiful city, it's center all white Spanish buildings with red roofs, and everything interspersed with parks and trees and wide open plazas.
3. Eat the freshest produce
I was obsessed with Sucre's central market from the moment I arrived. The market's two floors are packed full of stalls selling everything, and I do mean everything: fresh produce, cosmetics, dog food, kitchen appliances, meat, pastries, clothes. Fruit is a highlight here: a courtyard in the center offers fresh juices and fruit salads, and inside a row of women clamor to sell passersby everything from apples to chirimoya, a very sweet Andean delight.
By my second day I had found and befriended my favorite fruit saleswoman, and for the rest of the week I visited her each morning, joking and chatting as she cut me off samples of everything she had on offer, even though she and I both knew I was just going to buy a (massive, delicious, and cheap) mango. Also worth a mention: avocados the size of your face.
4. Go out
La Paz is infamous for its nightlife, and while Sucre has its share of bars and clubs, everything is smaller and more approachable. I sampled everything from upscale clubs frequented by the hippest of locals to laid-back gringo hangouts where only the bartenders spoke Spanish.
Want a wild night of dancing? Try KulturCafé Berlin. Want a locally brewed craft beer? Try Goblin Bar and Microbrewery. Want dinner and a cocktail? Try Florín. And since the city center is small and safe, if you get bored in one venue it's easy to leave and find something else.
5. Become a regular
When I'm at home I tend to be a creature of habit. Losing familiar routines is hardly a huge price to pay for travel, but in a city like Sucre, two visits is enough to establish yourself as a regular. My local, and a popular spot in town, was Condor Café, a not-for-profit vegetarian restaurant and café with great food and some of the best coffee in Sucre.
I went there for dinner my first night, and our server Eduardo not only introduced himself to everyone at the table, but also remembered our names when we returned the next day for a coffee. He and everyone else working at Condor do a great job of making backpackers feel at home.
7 Reasons to Get Stuck in Sucre, Bolivia
6. See dinosaur footprints
Take a bus from the heart of Sucre, Bolivia to the end of the H line and you'll find the Parque Cretácico, aka the Dinosaur Park. The area boasts the largest collection of preserved dinosaur footprints in the world: over 5000 tracks from fifteen species. The park itself also offers historical information, genuine skeletons, and cheesy man-made statues, all in a weird little compound surrounded by cement factories and parking lots.
I'd like to tell you more, but I can't—my visit was a catastrophic failure. Two European backpackers and I spent nearly an hour trying to figure out how to get to the park (the guidebooks will tell you to take the #4, but again, the H bus is the one you want) only to arrive five minutes after the last tour left—1 pm, for the record.
As the footprints, the part of the experience we'd come for, can only be visited with a guide, we opted to cut our losses and spend the museum's 30 BOB entrance fee on a nice picnic back in Sucre. The dinosaur footprints we could see from the road—and there were many—were pretty impressive.
7. Study Spanish
Perhaps the biggest reason visitors find themselves staying so long in Sucre is the language schools. Whether you're a backpacker on a long trip or simply a visitor on a vacation, you'll always get more out of your trip when you know a bit of the language. Sucre is full of language schools, plus many hostels offer private lessons at a discount for residents.
Where I stayed, an expat-owned hostel called The Celtic Cross, private lessons were offered for 50 BOB an hour, with discounts for longer sessions. It wasn't uncommon to meet backpackers doing four hours of language school in a day, which the hostel rewarded with a free night in the dorms.
If that's not your thing, or if you're in town for a little longer, there are many options for homestays and group classes too. I came to Sucre with enough Spanish under my belt not to bother, but a friend spent a couple weeks living with a Bolivian family through Sucre Spanish School. It's a great way to get immersed in the language and culture, and a nice break from hostel life.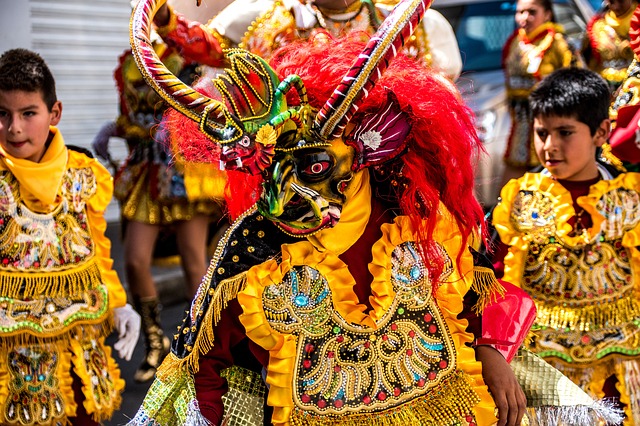 7 Reasons to Get Stuck in Sucre, Bolivia
Related Reading
Visiting Bolivia: Six Days in the Country
The Most Mesmerizing Site: Salt Flats in Bolivia
Robbed at Gunpoint: Not How I Expected My Bolivian Romance to End
Have you traveled to Sucre, Boliva? Email us at [email protected] to share your experience and advice in the Pink Pangea community. We can't wait hear from you.
7 Reasons to Get Stuck in Sucre, Bolivia photography credits: www.pixabay.com