Hiking & Snorkeling in the Philippines: A Conversation with Stefanie Parks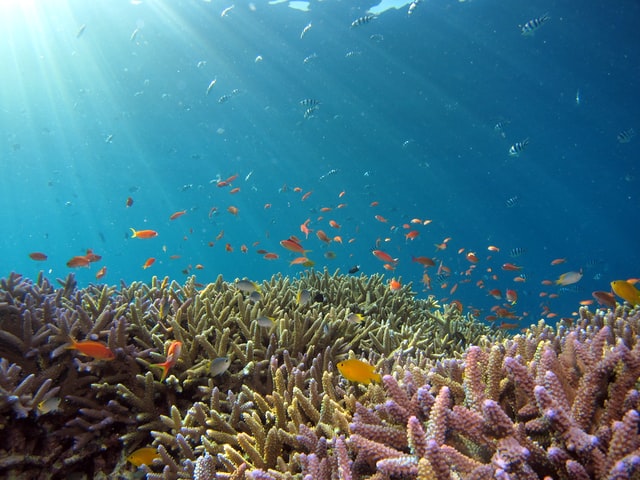 Stefanie was surprisingly impressed with the Philippines because she had no expectations. Get the real deal on hiking and snorkeling in the Philippines here:
Tell us about yourself! What do you do when you're not traveling the world? Where do you live? What made you decide to go to your most recent destination?
Three years ago, my husband and I quit our jobs in the US and moved to Bangkok, Thailand to teach English at an international university. We love to travel and our two weeks vacation time in America just wasn't cutting it for us, so we decided to leave that life behind so we could spend more time traveling. Now, we travel on our summer holidays and write all about our adventures on our blog, The Stave Diaries.
Every summer we have a break from school and for one of our summer breaks, we spent about three months traveling through Southeast Asia. We didn't know much about the Philippines at the time, but decided to go there to do some trekking and beach hopping. Little did we know it would end up as one of our favorite SE Asian countries!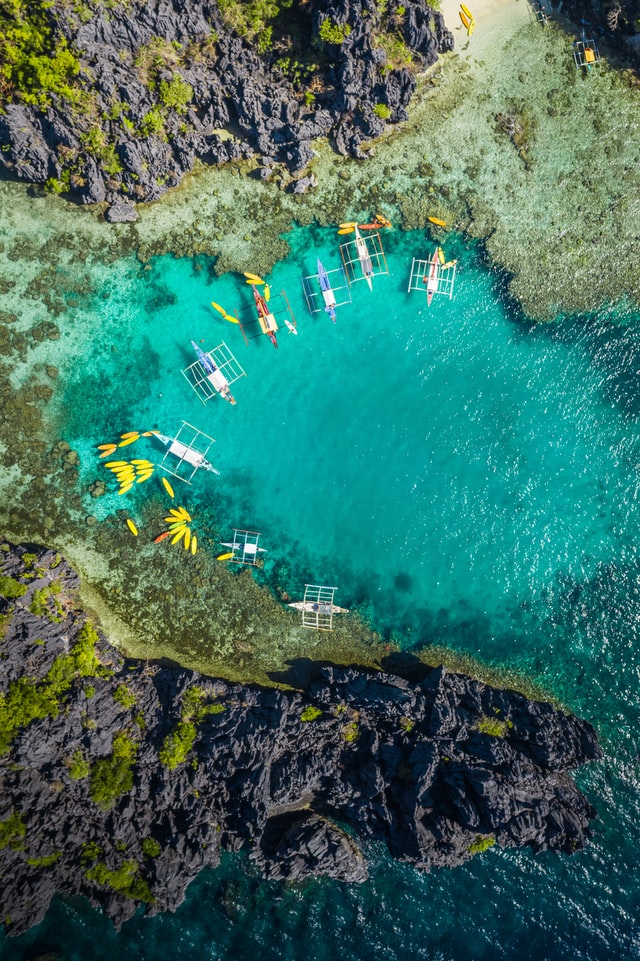 How long did you go for? How did you spend your time?
We were in the Philippines for about two and a half weeks. We spent a few days in Manila, about a week in North Luzon trekking in the rice terraces, and about a week in the islands in Boracay, Cebu (including Oslob to snorkel with whale sharks), Apo Island, Dumaguette, and Malapascua Island.
What were your most memorable experiences? What were the biggest disappointments?
The entire trip was very memorable. North Luzon was gorgeous and our two-night night trek around Batad and Banaue was incredible. The islands and beaches in the Philippines are also top notch. Boracay is one of the best islands we've ever been to. We've never seen water so blue! The underwater life is also incredible. We were able to see so much while just snorkeling, most notably the incredible whale sharks in Oslob and giant sea turtles in Apo Island. We were also very impressed by the people in the Philippines, they were all so nice and friendly. They have a tourism slogan that says "It's more fun in the Philippines" and it really is so true!
As for disappointments, we went scuba diving with thresher sharks in Malapascua Island, but didn't love this experience as we only saw them for a second from very far away. This experience didn't even hold a candle to our great snorkeling experiences. Our biggest disappointment though was that we didn't have enough time to visit Palawan. We've heard such amazing things, but unfortunately, time-wise and budget-wise, we couldn't get there this time around. We're already planning a trip back though!
What do you wish you knew before you went?
As I mentioned before, we didn't know much about the Philippines before visiting. I honestly don't wish I knew anything more because I didn't really have any expectations going in, and because of this ended up being so pleasantly surprised by my experience there.
Any favorite restaurants/hotels/hostels/sites you'd like to recommend? Tell us what made them great!
Make sure you try lechon in Cebu City. It's a whole roasted pig, which you eat with your hands. It's one of the best meals I've had! Also, make sure to stay at White Beach in Boracay. It's amazing.
Is there anything that women specifically should know before they travel to your destination?
The people in the Philippines are very friendly, but as always, women (and men) should always be aware of their surroundings. Manila is a big city, with some nice parts and some not so nice parts. Always pay attention to where you are and what's around you and try to never be alone at night.
Photos for Hiking & Snorkeling in the Philippines: A Conversation with Stefanie Parks by Unsplash.