6 Things to Do in Wairarapa, New Zealand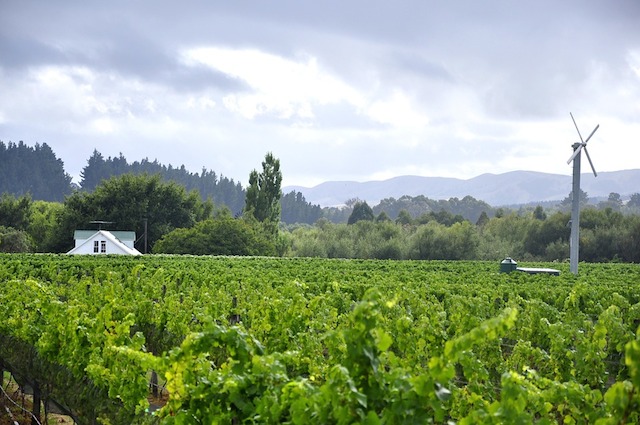 One of the many benefits of having a partner with family in New Zealand is the cheap holidays. For me, it was a real bonus to visit a part of New Zealand that might otherwise be overlooked by a visitor to this beautiful country. One-and-a-half hours drive north of the capital city of Wellington lies the Wairarapa. For a relaxing country break from the city, the Wairarapa is bountiful in fine wines and equally fine drives.
Predominantly made up of farming towns, it is perfect for listening to nothing but the cricket's chirp of a night and seeing the stars in the sky clearer than ever before, as the smog of the city is left behind. Add a Jacuzzi (which almost all of the holiday homes in Martinborough are furnished with) and a Tui beer and I was in heaven on Earth. The smells, the sounds and the friendly locals were enough to make me want to pack up my hectic life and move to the country.
Here are six of the best things to do in the Wairarapa during the summer:
6 Things to Do in Wairarapa, New Zealand
Toast Martinborough
Taking place in November each year and starting at 10AM and finishing at 6PM, this all-day wine, food and music festival takes place throughout the numerous vineyards in Martinborough. I purchased my ticket online for around $75, and grabbed my tasting glass and holder for the day. To add to the fun, it was attached to a lanyard around the neck, allowing easy access to refills. Free shuttle buses are available to take along the festival route but it is also accessible by foot, which was great because I enjoyed the walk through the scenic town.
Locals anticipate this event all year, and the atmosphere is one of real relaxation as everyone soaks up the sun, enjoys unlimited entertainment and a couple of bottles of wine. Be sure to take a hat, as all-day drinking in the sun can take its toll! Take the festival in your stride and don't peak too quickly like I did (I was tucked in bed by the early afternoon).
It can be a slightly expensive day out, as wine is purchased separately but you can choose whether you want full glasses or half glasses. If like me, you're on a tighter budget, you can opt for cheaper wine as opposed to the town's vintages that proves more costly. For those staying in other towns such as Masterton or Featherston, coache buses are available to and from the venue. For the non-drinkers, there are plenty of cold refreshing drinks to be purchased.
Featherston Horse Races
Waitangi Day races are the most popular and feature a combination of live music, great food and sunshine. Whether you like a small flutter like me (I was too scared to spend more than a couple of dollars) or you're feeling adventurous with your bets, there are no losers in these beautiful surroundings. Take your own food and drinks and make a day of it like the Kiwis do.
La De Da Festival
People come far and wide to be part of this two-day music festival and often make a week of it. It opens its gates on December 30 and closed at noon on January 1. Camping is available on site on Lullaby Lane or for more expensive accommodation, nearby town Martinborough opens its doors to many holiday makers with different budgets ranging from $50-$200 a night. New Year's Eve only passes cost around $89 dollars whilst you can expect to pay around $129 for a 2-day festival pass.
As well as live performances taking place on stage throughout the day and running late into the night, there is an array of food vendors to choose from depending on what takes your fancy. There's a real party atmosphere in the air in the run up to the festival as many swarm the peaceful town in preparation for the New Year celebrations.
I made the silly mistake of taking my shoes off at the festival, resulting in an embarrassing trip to the first aid tent where a small piece of wood had to be removed from my foot. Cue lots of squirming. A huge waterslide helps you to cool down on a hot day but easy on the Tuis if you want to avoid using phrases like – 'But I want to be like those girls!' which is inevitably followed by removing your dungarees and descending the slide in just your underwear.
There are photographers everywhere at La De Da. Grab a drink in advance of midnight as queues for the bars can be extremely long, take a seat on top of one of the hills overlooking the main stage and enjoy the New Year's Eve countdown with thousands of strangers and plenty of fireworks.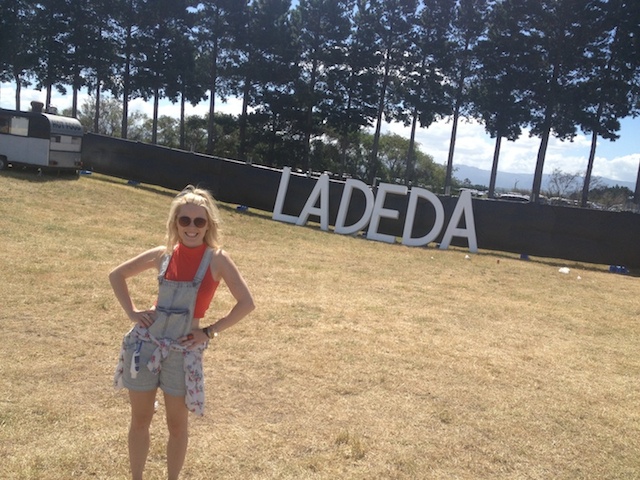 Cape Palliser
Enjoy great views on the steep descent into the sleepy, fishing town of Ngawi, leading to the beautiful beaches of Cape Palliser. Driving is essential to get to this hidden gem but once there, it is a great spot for stopping off and picnicking along the stunning beaches whilst watching sleeping seals bask in the sunlight. If you're feeling brave enough to get up close to these magnificent sea creatures, be warned!
About 10 seconds after this picture was taken, this chilled out seal took a dive for me, obviously not appreciating a pale Englishwoman disturbing its daytime snooze. Take the 250 + steps up to the old lighthouse and enjoy stunning views over the small town and take a minute to reboot.
6 Things to Do in Wairarapa, New Zealand
Shopping in Masterton
As the Wairarapa's largest town, Masterton provides the greatest source of shopping. From big, well-known brands to smaller boutiques, spend your day idly walking the attractive streets of the town centre, stopping off for a light spot of lunch. For great Chinese cuisine, try Noodle Canteen where your noodle box is freshly prepared in front of you.
Look out for Cotton On; I discovered this shop for the first time during my trip to New Zealand. Although they have stores in countries all over the world, unfortunately England is yet to be one of them, so I jumped at the cheap prices and 100% cotton clothing in the summer heat.
Schoc Chocolates
Picture beautifully coloured chocolates made by a passionate professional in a modest cottage in Greytown's main street. As if the chocoholics amongst us need more of a reason, the creators of Schoc Chocolates refer to themselves as Chocologists, concerned with 'Chocology' – the knowledge that high quality chocolate has numerous health benefits both for the body and the mind.
OK, I'm sold. Their more extravagant flavours range from sea salt, chili and lime, tequila, curry and poppadum's and Earl Grey Tea.
6 Things to Do in Wairarapa, New Zealand photo credits: Katie Evans and Pixabay.
Have you traveled to Wairarapa, New Zealand? How was your trip? Email us at [email protected] for information about sharing your experience and advice with the Pink Pangea community. We can't wait to hear from you.