Two Days in Wellington, New Zealand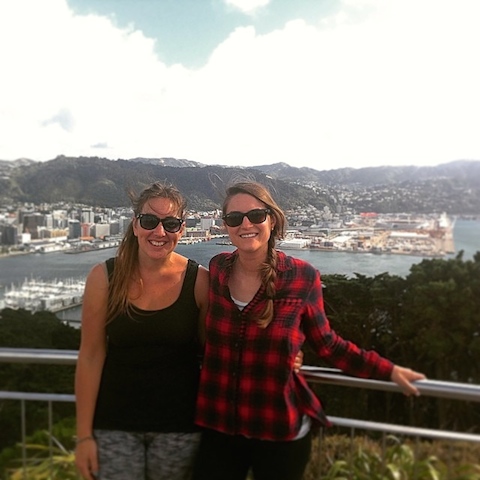 Wellington, New Zealand has been nicknamed "the world's coolest little capital" for good reason – it's full of funky bars, cosy cafes, museums, art galleries, boutique cinemas, artisan markets and gorgeous scenery. Compared to many capital cities Wellington is tiny, which is great for travellers because it's easy to navigate and explore in a short period of time. Planning a New Zealand travel adventure?
Make Wellington one of your stops. You could spend weeks here uncovering all of its hidden gems but two days is plenty of time to get a feel for this gorgeous city.
Two Days in Wellington New Zealand
Accommodations in Wellington New Zealand
Because it's a pretty small city it doesn't matter too much where you stay. The majority of hostels are located on or around Courtenay Place in downtown Wellington. Though not the cheapest option they are much more affordable than hotels. There are many Airbnbs available in Wellington as well as several Couchsurfing hosts, which can be a great option if you're on a budget.
Transport in Wellington, New Zealand
Wellington is reasonably small and compact so most places can be easily accessed by walking. If you do need to get somewhere further away, Wellington has an excellent public transport network enabling you to find a bus to nearly everywhere. If you need some help just ask the bus driver, or anyone waiting at the bus stop and they'll be happy to help you out if they can.
Day One: Explore the city
Morning
Start the day with a hearty breakfast at Floriditas. Not only does this eatery serve up scrumptious food but there's a range of gluten-free and vegan options too.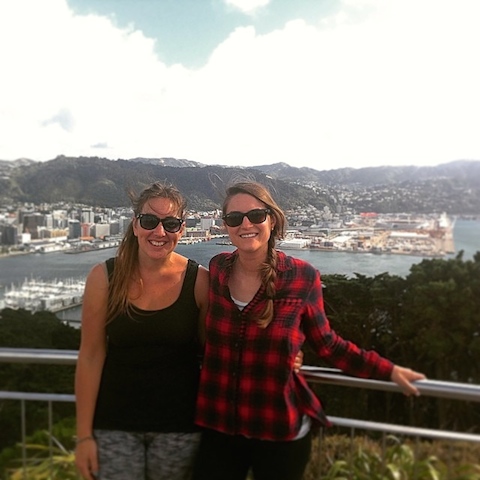 Hike up Mount Victoria – it's a great workout and it offers stunning views over Wellington Harbour. It's also the location for a few scenes from Lord of the Rings.
There are cafes and restaurants scattered all around the city so just take a stroll and see what catches your eye. Some of my favourites are Barista for great pies, Sir Breadwins for sandwiches, and Chef's Palette for sushi and noodle dishes. Higher Taste is a great option if you're vegetarian or vegan – it's run by Hare Krishnas and provides excellent value for your money.
Afternoon
Catch the cable car from Lambton Quay and wander down through the Botanical Gardens. There's a nice cafe at the bottom where you can refuel with a coffee or glass of wine before strolling back into the city.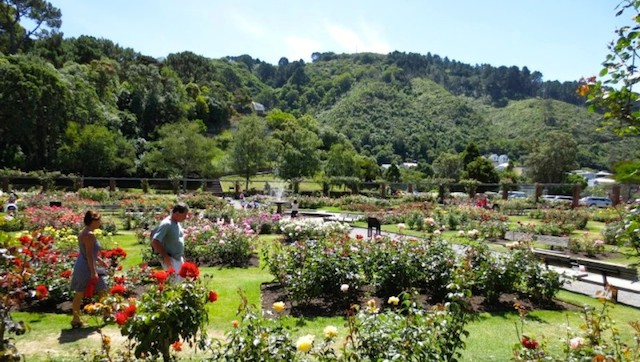 Evening
The nightlife in Wellington centres largely around Courtenay Place and Cuba Street. Wander along either of these streets and you'll find numerous bars. If you're in the mood for a boogie, head on down to Bangalore Polo Club, Foxglove or Boogie Wonderland. Or if you're in the mood for some live music you can try Meow or Bodega.
Day Two: Soak up some culture
Morning
Refuel with a big brunch at Sweet Mother's Kitchen. There's a great selection of breakfast options here including budget options like beignets ($5) and bacon and egg po boys ($7). Other highlights include the breakfast burrito and the pecan praline bacon french toast.
Or if you're in town on a Sunday wander along the waterfront to the markets where you can feast on a range of treats including dumplings, rotis, tamales, pizzas, and of course, coffee. It's a great place to spend some time people watching too.
If you're feeling like something a little healthier for brunch/lunch Kapai has a great range of salads, wraps and soups that are all equally delicious.
Afternoon
Head to Te Papa, New Zealand's national museum, on the waterfront to learn about New Zealand's Maori heritage and contemporary culture. Other interesting exhibitions include the earthquake simulator, the colossal squid and a walkthrough exploration of native New Zealand bush.
The City Galley is also a great place to head especially if the weather isn't that great (Wellington is the windiest city in the world so some days it's just better to be inside).
Evening
Ekim Burgers on Cuba Street is one of the best burger restaurants in Wellington, if not New Zealand. In addition to being delicious the whole place has a really great relaxed, beachy vibe to it that just sums up New Zealand so well.
After dinner why not head to one of the many craft beer bars in Wellington. Some of my favorites are Hashigo Zake, Little Beer Quarters and Rogue & Vagabond. With so many options available on tap to choose from don't be shy about asking for a sample of any of the beers – and chat with the bartenders about the kinds of beers you like, they're always happy to help.
There are also some great cocktail bars in Wellington. The Library Bar literally has a library full of books for you to peruse at your leisure as you sip on one of their signature drinks. Hawthorne Lounge is another excellent place to tuck away and reflect on the wonderful couple of days you've spent exploring New Zealand's capital city.
Have you traveled to Wellington, New Zealand? Email us at edit[email protected] for information about sharing your experience and advice with the Pink Pangea community. We can't wait to hear from you.
Two Days in Wellington New Zealand photo credits: Pippa Vague.