Easter Festival in León, Nicaragua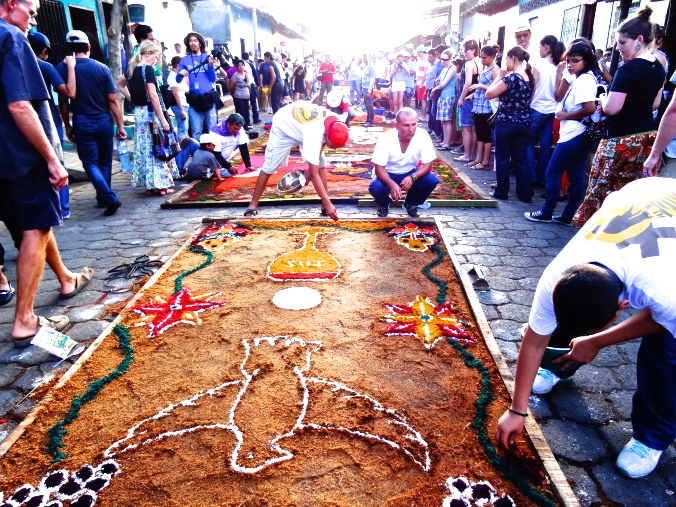 I arrived in León during the Easter-Week (Semana Santa) and what I experienced really impressed me! The people here are living their culture and old traditions with such a big effort. It really makes a difference if you are in a tourist hot-spot during Easter time, for example in San Juan del Sur, where just partying and drinking dominate or if you are in a normal Nicaraguan city, where many locals live and preparing for and celebrating the holy Easter-Week.
In the old Sutiava neighborhood in León, the people are building up "Passionate (sawdust) carpets" on the streets, in front of their house. This is a colourful image using sawdust and other materials. The streets were then crossed by the Service of Darkness Procession on Holy Friday, like in old times. The pictures on the streets are inspired by biblical passages. This creative tradition is unique in Nicaragua.
Every year, people (locals and foreigners) come to León to take part in this well-known old traditional process. And I was also a part of it!
Easter Festival in León, Nicaragua.
Everywhere on the street, you can smell the smog of barbecues and find street food – it is hard to starve here.
Photos by Sarah Schmidt.