What a 40-Year-Old Traveler Would Tell Her 20-Something Self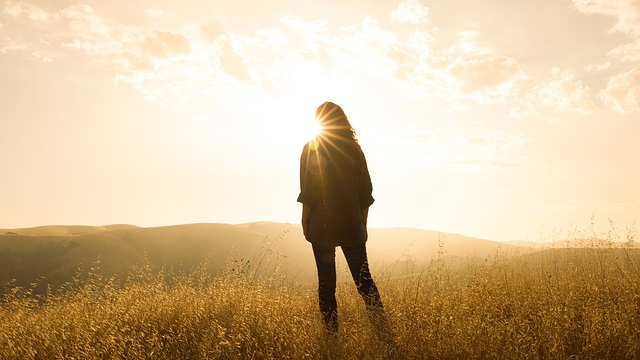 Recently I marked my 40th birthday, and I did what probably any other woman in my place would. Not freak out but reflect. It's an age where you usually think about where you've been or what you want, or often what you wish you did or didn't. And travel often falls under this scope.
Instead of dwelling on all the places I haven't been to yet, I figured I would focus more on the lessons I've learned — and the mistakes I've made — from traveling over the past twenty years. If I was to do a little "time traveling," here is what I would have told myself 20 years earlier. Although technology and society have revolutionized how we travel during that time period, my personal tips are pretty timely.
What a 40-Year-Old Traveler Would Tell Her 20-Something Self
Don't wait for others to join you. Go on your own.
For some women, like me, it can take some courage to travel solo. You can get a lot of feedback from well-meaning but just as equally nervous friends about doing it and loved ones that can do more harm than good. And it's okay if no one can't – or won't – go with you. At this age in my life, I'm now doing more solo travel through conferences or bus trips or work assignments, and I'll be heading on my first Asian trip this fall. If you're not quite comfortable with completely going on your own, consider signing up with an escorted tour. There's nothing wrong with that.
Don't feel awkward about eating alone in public.
Eating by yourself can be painful in your school years, but in the real world, who cares? It's one fear that took a while for me to be comfortable with, but when you're by yourself it's a good thing to sit and enjoy a meal alone. If the place you're sitting at has a bar, go up and see if there's an empty seat. Or if there is an available table in a far corner, take it. Have a book or Kindle with you to read if you get nervous. Or focus your weariness on keeping your purse or bag off the back of your chair and in a place where you can keep tabs on it.
Spend more on experiences than souvenirs.
Except for the obligatory magnet for my parents, I find now that I don't feel the need to spend a lot of money during my travels. I used to be big on finding pieces symbolic of my destination or actually made there. In my 20s, the U.S. dollar was pretty supreme in currency exchanges, so I would drop a few Lira or sterling on nice things without thinking twice. Now as times have changed and prices have risen, you're quickly surprised at how shopping impacts your funds.
Plus, there are unexpected situations – like wanting to go on a walking tour or needing medical treatment – where I've had to pull out my credit card or awkwardly ask my travel companion for money. My rule of thumb now is to only get something that I will eat or drink or that would make a nice holiday gift for someone else. And it's after weighing the cost.

Bring half the clothes, but twice the cash—and other essentials.
Though during my 20s, airline rules on carry-on shapes and sizes had more leeway, it's still good to pack light. Depending on where you're traveling to, stairs may be the only method of choice for getting through public stations and walking down the street may be cheaper than hailing a cab (or if Uber isn't available). Then there's public transportation, with hauling your bag from one stop to another.
Clothing that can be worn more than once—and easily washed—is a gem. Versatile flats and sandals also work, and an all-around matching jacket is good for chillier days and evenings. Pack in some first-aid items like bandages, hand sanitizers, and over-the-county medicine. Plus ladies: if you're expecting a certain something while on your trip, bring that extra box of tampons or multiple pads along. (Trust me.)
Don't be afraid of your surroundings but be alert in them.
In my mid-20s, I went on an escorted trip to Italy. When I kept getting warnings about pickpockets there, I spent a good portion of my time doing double takes on my purse. Nothing happened on that trip (I used a money belt as a precaution) but it's best not to let your worries get the best of you. Keep your items in a secure place like a hotel safe or consider a money belt or pickpocket proof clothing. Before you go, make copies of your passport and other important items, email them to yourself and leave spares with a trustworthy person.
People you will encounter on your travels are mostly genuine and will help you if you need directions. If you are stuck, approach someone you feel you can trust like a hotel or restaurant manager or go directly to a police officer. Yet trust your gut if you sense something is up and get out of your situation as best as you can. I've learned not be afraid to say no as well. Be sure to read up a lot on your destination before you go – from old-school guidebooks to online community forums – so you know what to expect. But also stay open to what you might find.
What a 40-Year-Old Traveler Would Tell Her 20-Something Self Related Reading

Mt. Kilimanjaro: Celebrating my 35th Birthday at 19,340 Feet
On Travel and Gratitude
How My Travels Have Changed Over the Years
My Annual 'Trip of Triumph': Thailand and Cambodia
Photo for What a 40-Year-Old Traveler Would Tell Her 20-Something Self by Unsplash.