The Motorcycle Diaries: Vietnam Edition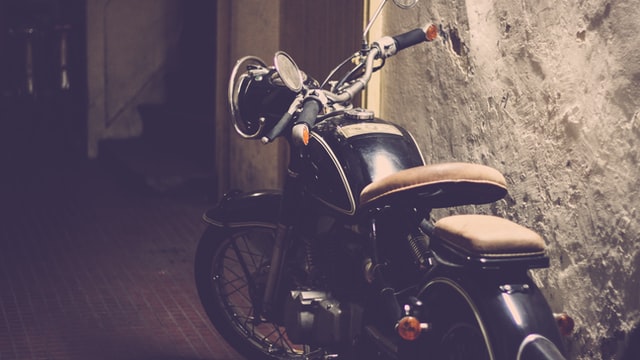 I knew as soon as I booked my first solo backpacking trip to Southeast Asia that I wanted to ride a motorbike between north and south Vietnam. However, having never driven–let alone sat on the back of–a motorbike, I had no idea how I was going to do this. I was determined to figure it out, as I wanted to create my own Vietnamese edition of the motorcyle diaries!
Arriving in Hanoi, I met up with my friend Sam. I had gotten into a minor motorbike accident the week prior, so while I still wanted to travel by bike, I was hesitant to buy my own, and didn't want to ask Sam to take on the burden of driving me. I was almost ready to give up on my plan.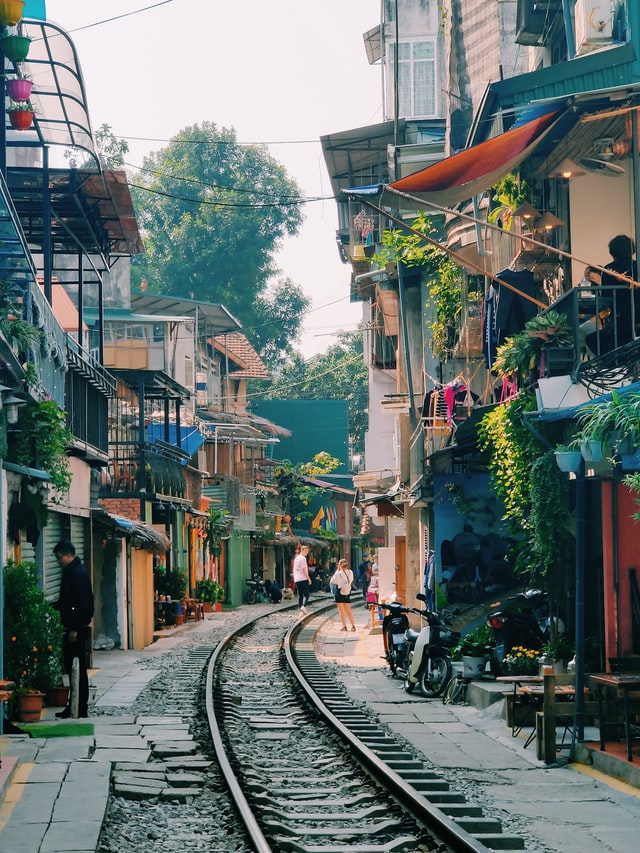 But after a few days, Sam told me he had the same idea and was quick to volunteer as designated driver. He knew how accident-prone I was, not to mention I was still bandaged up and limping from my last attempt at driving.
We shopped around and finally settled on a used, black Yamaha Nouvo scooter from a local shop. It didn't look very cool, but for $125 each we couldn't complain. After buying some bike decorations at the market and choosing a name (Kitty), the three of us headed south.
When the hotel manager told Sam to take care of me, I realized how rare it must be to see young women travelers in some parts of the country.
We reached our first few destinations on the Ho Chi Minh highway without a hitch. We were feeling good about the journey by the time we left our $5 hotel in Vinh to start our third day of driving. While Google maps had made Vinh look like a major city, the wide-eyed stares and pointing indicated that we were off the tourist path. When the hotel manager told Sam (via the life-saving Google translate app) that he should take care of me, I realized for the first time how rare it must be to see young women travelers in some parts of the country.
We headed off down the highway, but poor Kitty–a simple scooter that was definitely not built to carry two adults and two 10kg bags–had apparently had enough, and a tire blew out. Luckily, motorbikes are the main mode of transportation in Vietnam and mechanics are a dime a dozen. So much so that the word for mechanic, xe may, is the only thing I learned to say in Vietnamese. We stopped at the closest shop, thinking it would be an easy fix and we would be back on the road quickly. But, nothing on this trip ever went as expected.
Motorcyle Diaries: Vietnam Edition.
We watched the mechanic meticulously tear apart and put back together the entire wheel. Sam was worried that the supposed fix would cause more problems, but I insisted we continue. After about thirty minutes of riding, feeling the bike vibrate uncontrollably as we sped down the road, I had to admit Sam was right.
We pulled into our second xe may for the day, who provided a quick fix, which was more of a band-aid than a cure. But, it would have to do if we wanted to make it to our destination by sundown. We kept driving, and with Kitty showing no signs of trouble, decided we had time for a quick detour to Phong Nha National Park, a UNESCO World Heritage site.
As we drove into Phong Nha, the scenery slowly changed from vibrant green rice paddies to jungle-covered limestone mountains. We passed a few guest houses by the entrance to the park, which put me at ease. At least if anything happened we would have somewhere to stay for the night.
After exploring Paradise Cave, one of longest in the world, we set off towards the highway as the sun began its descent over the surrounding jungle. That's when I made the mistake of asking to stop and listen in on a tour group.
I was ready to move on. Kitty the motorbike, however, was not. We tried everything, but she wouldn't start. The sun was getting lower.
The local guide was discussing the Vietnam War, explaining the lasting impact it had on the population even today. It was harrowing hearing the parts of history they don't teach in American schools, and it gave me even more of an appreciation for this country and its people.
Satisfied with my history lesson, I was ready to move on. Kitty, however, was not. We tried everything, but she wouldn't start. The sun was getting lower. The tour guide said they were coming from Phong Nha's main town, and he would call his mechanic friends there to come meet us. We thanked him and the group drove off, leaving us alone in the jungle.
As it was getting even darker and I had almost given up hope, the "mechanics"–two boys no older than 14–came zooming down the road. They somehow got the bike to start, quickly hopped back on theirs, and motioned for us to follow.
All seemed well until we ascended a hill, and Kitty sputtered to a halt. I shone the light from my rapidly dying phone so the two boys could see in the dark as they literally took apart the bike. The engine roared to life, they threw bike parts and tools in their bag, and we quickly took off, praying we would make it to wherever they were leading us before dark. Finally, we reached the town of Phong Nha. "You pick up bike tomorrow. You stay at Easy Tiger," the "mechanics" told us, pointing to the hostel next to their shop.
The Motorcycle Diaries: Vietnam Edition.
We ended up staying two nights, recovering from our long days on the road, eating delicious food, relaxing in hammocks, and drinking and singing along to live music at night. In fact, we met a couple of other girls who were traveling solo, and they stuck with us through the rest of our Vietnam journey, even hiring motorbike drivers and riding with us part of the way.
We hit a few more setbacks along the way, so by the time we reached the southern city of Hoi An, I had to admit that continuing on with Kitty and her temperamental behavior just wasn't practical. Our hostel owners took pity on us and agreed to take her for a fraction of the buying price, but it would have to do. It was time for my next adventure: the infamous Vietnamese night buses
Despite all the frustrations, I wouldn't have traded this travel experience for anything. I drove through herds of animals being led casually down the highway, humored locals who asked for selfies with me at every stop, saw farmers plow their rice crop with water buffaloes, felt the wind whip at my face while riding through the most beautiful nature, and watched in awe as other motorbikes transported everything from trees to families of five to other motorbikes as they dodged trucks at dangerous speeds.
Most importantly, I felt complete freedom. I could go wherever I wanted, whenever I wanted. I had no set timeline or route, only the empty road ahead. Sometimes it's more about the journey than the destination. For my motorbike adventure through Vietnam, this was certainly the case.
The Motorcycle Diaries: Vietnam Edition
Related Reading
Have you traveled to Vietnam? How was your trip? Email us at [email protected]pinkpangea.com for information about sharing your experience and advice with the Pink Pangea community. We can't wait to hear from you.
The Motorcycle Diaries: Vietnam Edition photo credits: Unsplash.