An Unexpected Encounter in Füssen, Germany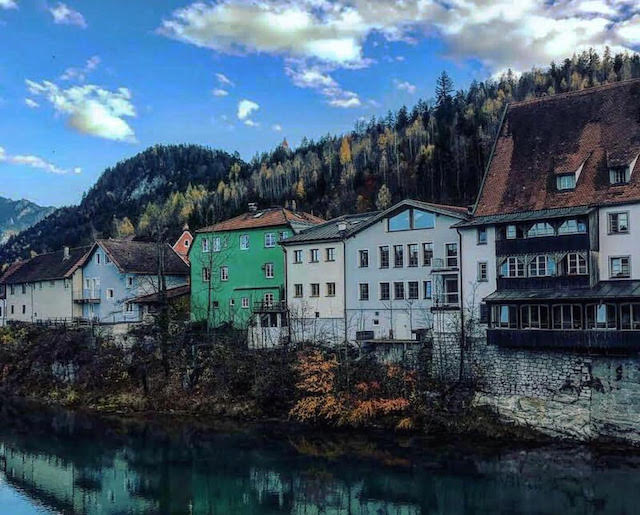 Late one night, after dinner and beer in a neighborhood pub, Yael and I walked downhill in the small town darkness of Fussen, autumn leaves crunching reliably with each step. Our friendship was newly minted — we had mutual friends and were both hungry for an adventure, so we met for the first time two days prior at the airport on our way to Germany.
As we walked, the calm comfort of growing connectedness hung in the air. We reached our street and stopped on the edge of residential civilization to take in the stars that speckled the sky. We stepped into the grass to look, I think, because back home, when did we ever stop to do anything other than something else?
The sky that held the stars was dark, and the shadows of the Alpine mountains that border Fussen were darker still, visible and mysterious in the background, but far from threatening. We were so removed from our daily lives of work and family; I felt palpable exhilaration standing right next to me, like another friend.
As we stood, an older man with philosopher spectacles and a mess of white hair walked over to us from his driveway. "Do you know the constellations?"
I certainly didn't.
He pointed his finger toward the sky and showed us. I only saw half of what he traced with his finger in that tangled, beautiful mess of stars, but I saw clearly the passion and wonder that I generally forget to reserve for simple things.
An Unexpected Encounter in Füssen, Germany.
I felt so much, but neither of us said more than some generic words of awe. So he offered, "I love the stars because they guide me no matter where I am. They make me feel at home everywhere."
There are the people whom we love, that we see everyday, and who give purpose and meaning to the monotony of the daily grind. And then there are the people from far away who appear out of nowhere when we travel, just for a few moments, to show us the stars.
These are the people who make me feel at home everywhere.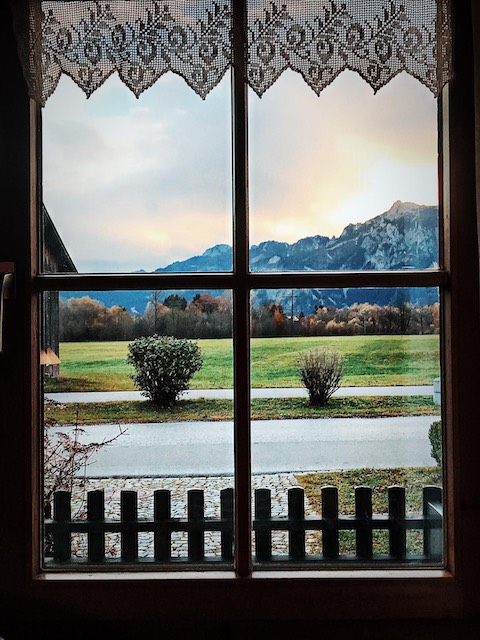 Photo credits for An Unexpected Encounter in Füssen, Germany by Cori Widen.