Your Guide to Booking an African Safari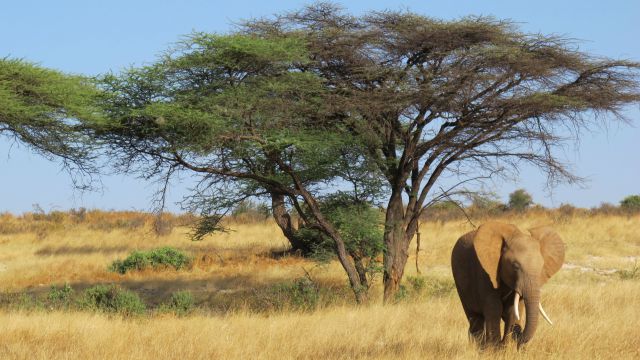 If you're like most people, going on an African safari is probably on your bucket list, but how do you make it happen? Here are some things to think about and do in order to book your trip.
Your Guide to Booking an African Safari
Where to go?
Before you start planning, first you'll need to decide which country you want to go to. There are many options, but some of the more popular safari destinations are; Kenya, Tanzania, South Africa, Zambia, Namibia, Zimbabwe, Uganda, Rwanda, Botswana, Mozambique, and Malawi.
Do a little research to find out which destination will best fit the experience you want to have, but don't agonize over this decision too much. You will have the experience of a lifetime no matter which country you go to.
How do I find a tour operator and book my trip?
I recommend using Safari Bookings to find and book your safari. You can search for safaris by country, read reviews of the operators, see the day-to-day itinerary, what's included and excluded in the price, and whether or not the safari is customizable. Once you find a safari you like, you can then contact the tour operator directly from the site to ask questions and begin planning your safari.
Another, maybe surprising, option for booking a safari is Groupon. The first safari I went on I purchased from Groupon, and the experience was amazing. The flight was included in the price, and I was even able to add on some extra activities including a trek up Mount Kenya for an additional cost.
The available options and dates for safaris are limited, but if you do decide to go the Groupon route, I would just look up reviews of the tour operator on some other websites like Safari Bookings or Trip Advisor, but it's likely to be a safe bet and a very easy option for booking your safari.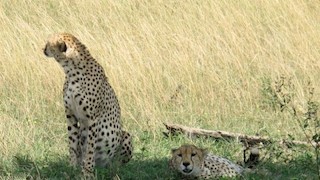 How much will it cost?
You can book any type of safari from budget to luxury, depending on your comfort level and the type of experience you want to have. On the budget side, you can rent a vehicle, pay the entry fee to self-drive through parks yourself, and sleep in tents. On the more expensive side, you can stay in a luxury tented camp within the park and hire a guide to take you on game drives.
Going on a safari is definitely not cheap, but it also doesn't have to be out of reach. There are no shortages of tour operators or safari packages available. Look around and you should be able to find one to fit your criteria and your budget.
Before booking your ideal safari package, make sure to find out what is included in the price and what isn't. Then you only need to figure out how much money to bring with you for tips, and any meals, transportation, or activities not included in the cost of your safari.
Your Guide to Booking an African Safari
What to see and do?
Obviously, the main goal of a safari is to see the wildlife, but there are still some additional activities to consider. During the safari, you may have the opportunity to visit a local tribal village or stop in one of the towns along the way to walk around. You may also have the option of adding activities at the beginning or end of your safari.
You can ask your tour operator for any suggestions or recommendations, otherwise a simple internet search on tourism in the country and city you are going to should help you find opportunities for things to see and do. In most cases, your tour operator will gladly help you arrange any bookings or transportation needed for these extra activities, as well as booking your accommodations for the extra days.
It's also just a good idea to let them know the full dates of your stay in the country because they will be booking insurance and an emergency evacuation plan for you, and they can extend that to cover the full number of days you will be in the country.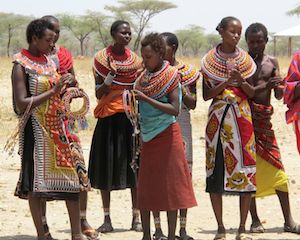 When to go?
The animals follow the rains, so depending on the time of year there may be a higher or lower concentration of animals in certain areas. You can ask your tour operator when the best times of year are to see the animals in the parks you will be visiting.
Just be aware that the best times to see the animals will also be the most expensive time to go because there is higher demand, and also there will be a higher concentration of tourist vehicles driving through the parks, which can lessen the experience somewhat.
If you want to keep the cost of your safari lower, you can go during the low tourism season, or even just near the end of the higher season. You will still see plenty of animals, and with fewer fellow tourists around, it's much easier to forget about the modern world and relish in the natural beauty of the African wildlife.
Your Guide to Booking an African Safari Related Reading
Have you been on an African safari? How was your trip? Email us at [email protected] for information about sharing your experience and advice with the Pink Pangea community. We can't wait to hear from you.
Photo credits for Your Guide to Booking an African Safari by Jessica Shen and Heather Hanson.