How A Trip To Warsaw Helped Me Embrace My Identity As A Writer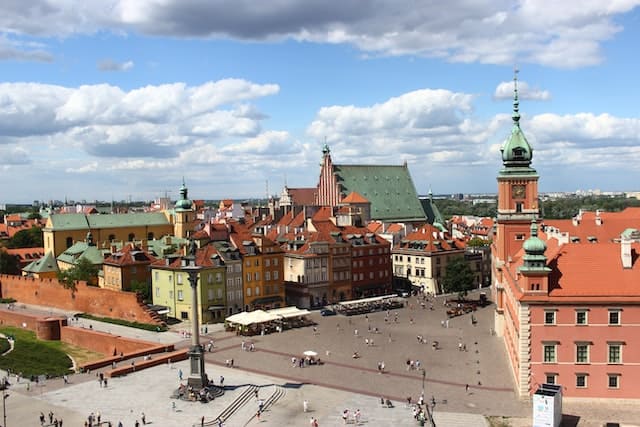 One early Sunday morning last August, I hurriedly put on makeup in a hotel room mirror. Dodging shadows and uneven light, I tried to make sure my foundation color blended in with the skin on my neck. My beautician had said to apply makeup in natural lighting so I could get an accurate idea of how it would look in outdoor photos. But it was 6 a.m. in the middle of Warsaw, the sun was barely up, and any natural light was blocked by a tall building causing even more shadows.
My eyelid spasmed as I strained to put the soft black pencil underneath my top lashes—another trick my beautician showed me to avoid a heavy line and small-looking eyes. She had made the process look effortless in our makeup lesson. After she finished one eye, she gave me the pencil to do the other. The line hadn't been solid, but she praised me and encouraged me to practice. And so, here I was a few weeks later, dodging shadows and thick lines and hoping my forehead wouldn't leave oily makeup spots on my glasses. But overall, I was proud of myself for learning how to apply photo makeup by myself.
Soon enough, I was ready, and honestly a little self-conscious. Over the last year whenever I looked at myself in a mirror or photos, my hair part appeared wider. On a particularly humid day, I could see little white patches of my scalp. My hairstylist would show me different ways to part my hair, use dry shampoo to absorb the oil and any moisture, create volume. It was probably from stress my doctor had said after ruling out a thyroid issue; after a traumatic event or period of stress the hair can take time to grow back. Like any other cycle, really.
Soon enough, I was ready, and honestly a little self-conscious.
My husband and I left our hotel to meet Diana, our vacation photographer. We had always wanted to visit Poland together. The trip was a vacation, but also a celebration of us, our achievements and the future too—all those cycles and experiences that we had and would have together. We hadn't had professional photos taken since our wedding, so this morning was special.
The Warsaw streets were quite bare except for the occasional person walking their dog or young couple stumbling home after Saturday night's party. We were supposed to meet Diana promptly at 7 a.m. in Old Town, so we took a taxi.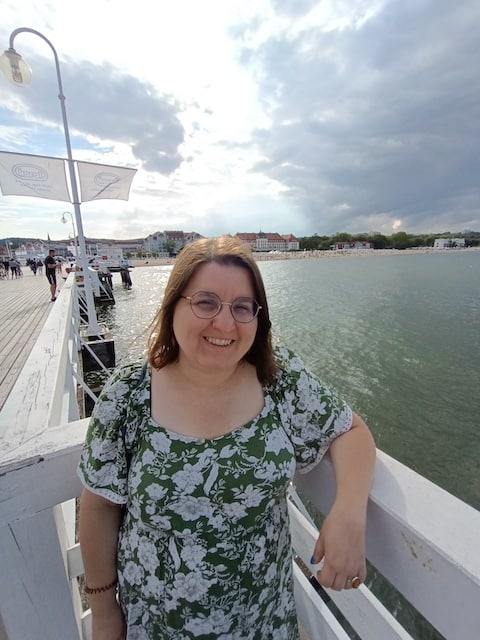 We quickly found her and introduced ourselves. She asked us about our work and my husband said he was a post-doctoral particle physics researcher at a German university. And then Diana turned to me and said:
"I know what you do. You're a poet."
I paused for a moment a bit surprised.
"Yes," I replied. "You're the first person who has ever told me that…You must have Googled me."
She said yes and that she always Googled her clients before sessions.
"You're a poet," she had said. I loved how those words sounded coming from a stranger's mouth.
You see, it had taken me 30 years to claim and embrace my rightful name. And I ironically cannot put into words how validating it felt to be automatically recognized as a poet.
Yes, I was a poet. And I was 30 and in love and standing in the middle of Old Town Warsaw. I could feel a new cycle forming, one composed of past journeys and future dreams.
Photo credit: Shawn Zaleski
Upon completion of my bachelor's degree in 2014, I began a journey that would eventually lead to my living in three different countries and gaining a range of professional experiences in the travel industry and in the field of language education and acquisition. During that formative period of my life, if anyone asked what I wanted to pursue as a career, I would have said, "I want to teach English abroad," or, "I want to publish a book of poetry." I said these ideas, but I didn't, and couldn't, really know exactly how I would get there.
Yes, I was a poet.
This was a time when I saw my life and its accomplishments as linear, rather than a series of cycles. I spent my first years after university as a young newlywed who "got to travel"— while my husband was pursuing his Ph.D., I was "along for the ride." People in my immediate circles always said these things, adding how supportive of a wife I was, how I was "doing so much for him," and, "soon it would be my time." They were saying these things based on their own internal perceptions, but they didn't match my own— I had wanted to live abroad since I was a little girl, and I was living this part of my childhood dreams. But I still felt conflicted, as I was still waiting for my time, my turn to focus on goals entirely my own.
Time passed and I learned to recognize that I was already in "my time." My life was forming while I learned to show my vulnerabilities and weaknesses and become empowered in my vocation. And, upon reflection, I can see now that I've been creating and connecting in each cycle that I've lived. And as I live, I string each cycle next to the other. And my life is a necklace, and I am wearing so many beads, colorful and clashing and all my own. And with that said, I keep adding more beads.
Booking professional vacation photos and a makeup tutorial were just some of the new things I experienced in my thirtieth year. Earlier in the year, I had gotten my nose pierced not once—but twice—on my lunchbreak. I will never forget how the piercer dotted my left nostril with a pen to make sure both holes were symmetric. She had me look in the mirror and after a glimpse, I said "It's fine, let's do it." She pierced my left nostril and replaced the right one with a gold hoop. "It matches your glasses," she said. I looked in the mirror and felt lovely.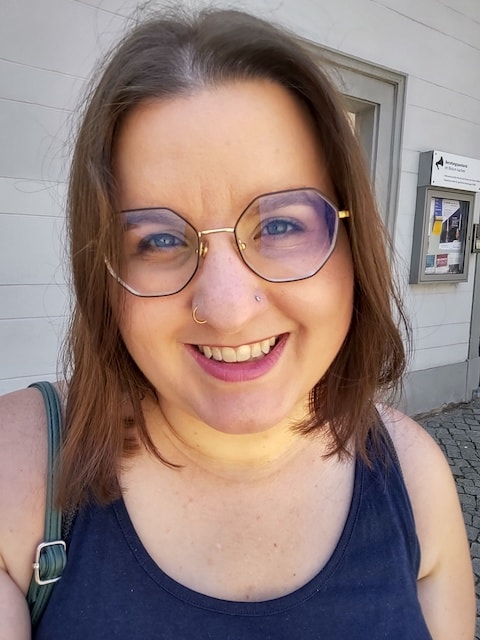 For most of my life, I had spent so much time discerning what it was that I truly wanted. Questions would swarm in my head. Would I act too quickly? Would I regret it? Wouldn't it be better to save money? Wouldn't it be better to wait for "the right time"? When exactly was "the right time"?
Similar questions swarmed in my head then.
Did I really want another nose piercing? Or was I just rebelling and trying "to be different"? Nose piercings are what 30-somethings get when they are trying to relive their youth—maybe, not always, and even so, that is a valid enough reason.
Nose piercings are what 30-somethings get when they want them because they want them, and they can get them. Whether or not they regret them later doesn't matter in the moment they get them. We can only work with the information we know and, in that moment, I knew I wanted one. I loved how they looked on other people, I had done hours of research, and wanted one for me. So, I decided the perfect time would be to go on my lunch break, to a tattoo/piercing shop in the market square of my German city.
Our trip to Poland came and went. The photos Diana had taken were gorgeous and helped to make our experience memorable. We had visited Warsaw, Sopot, and Gdansk. I had stuck my toes in the Baltic Sea and seen tiny, clear jellyfish for the first time in the wild. Yet, I still didn't feel relaxed. I felt unsettled. For the last year, I had been writing and compiling a book of poems inspired by my experiences from the cycle I was living in. The book talked about loss, frustration, longing, joy, war, sickness, rediscovery, and cycles among many other topics.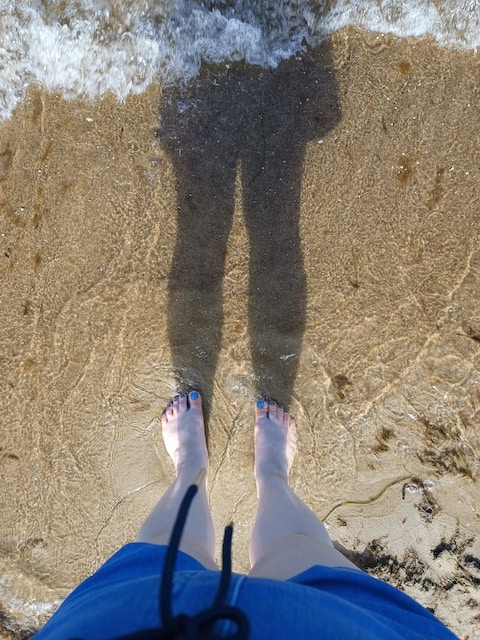 I knew I needed to get away to finish it. So, one night, I found a small bed and breakfast online in Valkenburg, The Netherlands which is just over the border from where I live in Germany. All the rooms were named after Dutch painters and had a view of the Valkenburg Castle ruins. I automatically selected the Van Gogh room and booked it for two nights for a weekend at the end of August. My husband was a bit surprised after I told him what I had done, but he understood that I was a poet and had to do what I needed to do.
I knew I needed to get away to finish it.
So, I experienced more new things in my thirtieth year. The day of my trip, I went to the craft supply store and bought new watercolor paints. My first full day there, I went to a thermal bath and got a honey massage. However, as much as I tried, I couldn't write anymore. And so, I sat and painted on the wooden floor in my Vincent Van Gogh themed room and then again outside in the sun on a bench near the river before I caught my train back home.
I got home and felt more refreshed. A few days later, I finished compiling all 62 pages of my poetry book. The first poem was written in August 2021 about a sheep who wanted something more and wandered away from her herd, and the last was about the train ride from Warsaw to Sopot in August 2022.
Another cycle was completed, and I added another bead to my necklace. And as I transition into my thirty-first year, I am forming another bead. This was, is, and will be my time.
Article photo credits by Brittney Walker-Zaleski. Headshot by Diana in Warsaw for Flytographer. Top photo by Unsplash.