New Zealand Travel: Hiking, Gelato and Kiwis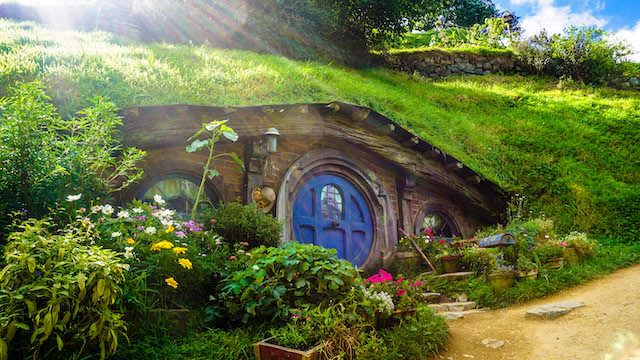 When I got off the plane in Palmerston North, New Zealand I knew I was experiencing the greatest level of exhaustion ever known to man. Somehow my body managed to ache feverishly and go numb at the same time, a feat that still baffles me. After trekking to my residence, I slept for what felt like days. Then when I finally awoke, anxious enthusiasm rattled me inside and out and a mantra started to build in my head: I must make friends with the locals. I must experience all of New Zealand culture right now. It was daunting to know that I only had a certain amount of time in the country, but it spurred me to action. But, I wondered: where to begin?
To learn more about my surroundings I turned to the Manawatu I-Site, the Palmerston North travel center. There I got brochures and tips about local attractions, such as the Rugby Museum of New Zealand, and advice on the public transportation routes. The I-Site has branches in New Zealand's major cities, so I was able to book various activities all over country, including my horseback riding adventure. Reaching out to the Manawatu I-Site was a great start in my quest to immerse myself in New Zealand culture. However, I learned even more when the New Zealand community reached out to me.
New Zealand Travel: Hiking, Gelato and Kiwis.
One of many religious centers in Palmy had a program called Operation Friendship. The name seemed rather silly, but its mission was exactly what I was looking for: Kiwis wanting to embrace and welcome non-Kiwis, particularly students studying abroad. I attended one of their Sunday afternoon outings, which included home hospitality for the travelers. Aside from enjoying delicious snacks at a local's home, we played word games to learn more about New Zealand lingo.
For example, we learned that jandals are American flip-flops. My fellow travelers and I spent most of the time repeating the same information to different crowds of people: "Hi my name is such-and-such. I'm from this town, in this region, in this country. I'm in Palmy because of this and I love it here." This routine was pretty annoying, but to my amazement, the locals were as interested in me as I was in them.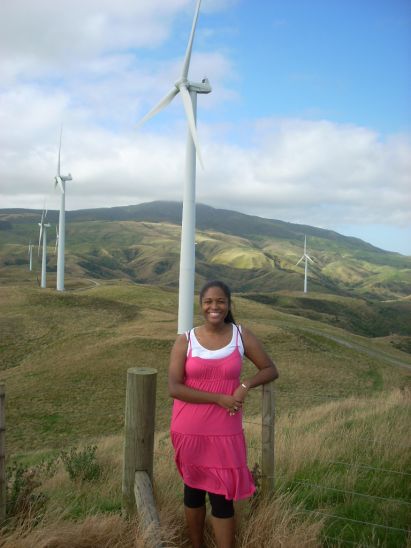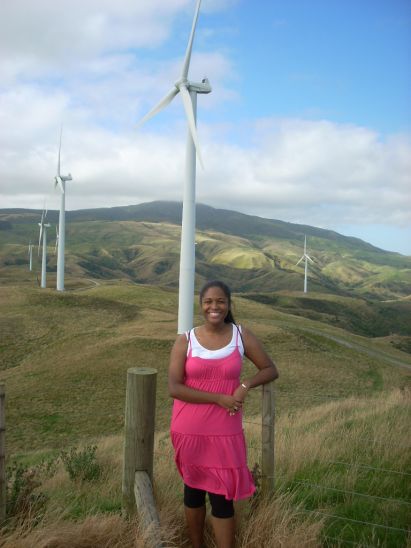 After our meet-and-greet, we went to a hiking bush and then to a wind farm. To be honest, I wasn't prepared for the bush experience-I was wearing a dress and "jandals" at the time-but I was glad to tag along. For a hot day it was pretty cool in the bush. I took some great pictures and met other students from Palmy. My feet covered in mud, we set out for the wind farm. I had never been to a wind farm, and it was amazing. One of the biggest wind farms in New Zealand, it was located on a series of hills a small distance from the.
All of Palmy could be seen from the top of the hill. On the other side of the hill, there were farms that seemed to go on forever. It was serene and chilly there, and if the blades of the windmills had been a little bit quieter, it could have been a Julie-Andrews-Sound-of-Music moment.
At the end of the day, we returned to the church for a group dinner, which included fish and chips and Hokey Pokey ice cream (a classic New Zealand flavor). I'm not sure if it was the hiking in the bush or the pleasant company I found with Operation Friendship, but the homemade fish and chips were the best I had during my time abroad. But then again, is there a better way of learning about a culture than with a group of new friends over delicious servings of ice cream? I honestly don't think so.
New Zealand Travel: Hiking, Gelato and Kiwis top photo credit: unsplash.com