Gaining Global Experience in Germany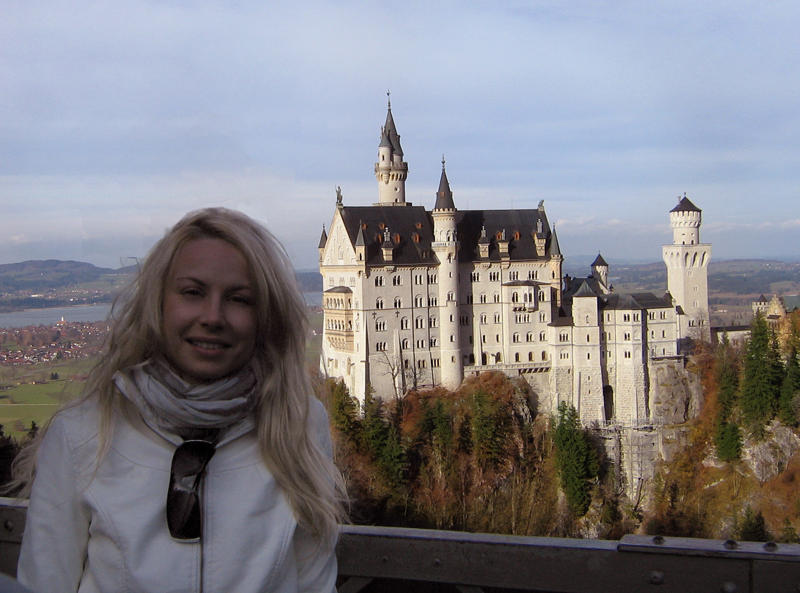 The global world, global economy, and global village are realities of the 21st century. Today, global experience and knowledge are becoming a standard for professionals. To prepare for the global realities, a student should consider gaining international experience. During fall 2010, I chose to spend a semester in Heidenheim, Germany.
There, one of the newly introduced semester study abroad programs is offered at the Duale Hochschule Baden Württemberg (DHBW). It differs from the other options because of its flexibility, non-German language requirement and easy credit transfer. DHBW has a wide range of English classes for foreign students, therefore learning the German language is not required. But, should you wish to deepen your German language skills, two levels of German language classes are available. Students are usually placed in one German class, which is primarily group-project based. In this program, the international students and a group of German engineering students have the opportunity to work together on R&D, prototyping and finally presenting a new innovative product (e.g. www.37degree.de).
DHBW University is located in south Germany in the state of Baden Würrtemberg, one of the industrially and academically richest states in Germany. Baden Würrtemberg is home to major global players such as: Daimler Chrysler AG (auto), Mercedes Benz (auto), Porsche-Audi (auto), Bosch GmbH (automotive), Carl Zeiss AG (optical), Voith (paper industry), Edelmann (healthcare), Steiff (handmade toys), and more. In addition, DHBW offers a semester-long optional internship with prestigious German firms and top global players.
Gaining Global Experience in Germany
The school's history dates back to 1976 when it opened with only 38 students, however today it provides career opportunities for more than 1,700 students in the following areas: business administration, technology and engineering, and social sciences. The grand opening of the school's new location was on June 14, 2010, which attracted everyone from the media as well as government officials. There are computer labs available on every floor, a wireless network throughout the building, a new cafeteria and library, and a beautiful view of the Hellenstein Castle.
In the city of Heidenheim there are about 50,000 residents, mainly employed at the headquarters of the firms Voith and Edelmann, which are located in the town. Heidenheim is very romantic, clean and safe, surrounded by nature and the beauty of the Swabia Alps. As with most European towns, Heidenheim also holds the convenience of walking to all major attractions e.g. a shopping mall (right beside the university), a grocery store, an outdoor produce market, a historic castle, a train station, a bus terminal, a post office, city hall, the library and the city park. When the city becomes too small and too familiar, students can explore the rest of the state of Baden-Würrtemberg. For example: Stuttgart (capital), Ulm, Freiburg, Heidelberg, Karlsruhe and the very huggable Gingen.
The German train transportation network is very efficient and enables fast and convenient travel anywhere in one day www.db.de. Therefore, destinations such as Berlin, Zurich, Strasbourg, Neueswanstein, Munich and Frankfurt should not be missed while participating in this program. For my personal experience from Heidenheim, Germany read more: http://www.csuohio.edu/offices/international/study_abroad/touringgermany.html
Berlin is full of energy, culture and history. I spent four extremely cold days in Berlin, when history shook my heart, the variety of ethnic food warmed my belly and the culture satisfied my curiosity. Some of the major must visit points of the city are: the Jewish Memorial, Check Point Charlie, Topography of Terror, Berlin Wall, Unter den Linden (a pedestrian zone), Brandegburger Gate found in Pariser Platz, Berlina Dom, Berlin Schlossbruecke, the architectural phenomenon of the Reichstag Building, and more.
The city has made an effort to map the entire perimeter of both walls by two sided cable stones winding around the former West Berlin (the core of the city) and the former East Berlin. If you get lost, follow the two sided cable stones on the ground, which will lead you all around the major historical points.
The cities' ongoing construction is a sign of endless efforts to display transparency, German union, democracy and the end of the former Communist Era. When visiting Berlin one must take his/her time to truly understand and absorb the message.
Gaining Global Experience in Germany photo credits by Cindy.