Travel Germany: Getting Around on Public Transport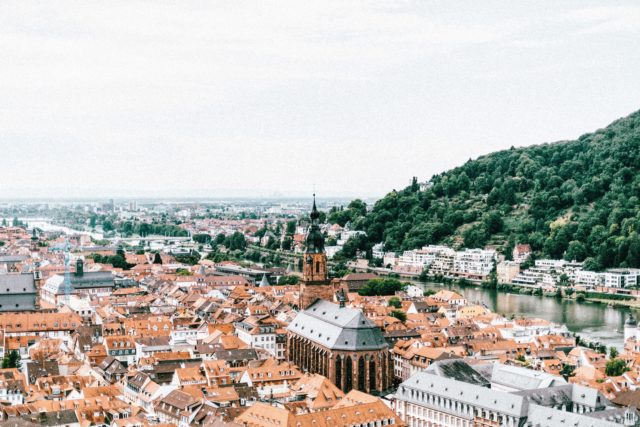 During a recent visit to see old friends, it struck me just how easy it is to travel around Germany. For my short trip, I flew from the UK to Munich to Leipzig and used buses, trams and trains to city-hop between Leipzig, Potsdam, Berlin and Halle. It was quite a weekend!
Not to sound like a geeky trainspotter, but the public transport system is fantastic, allowing you to travel Germany with ease. Even smaller places have great transport links; when I lived in Dessau in 2012 (if you've heard of it, I'm impressed!), trains to bigger cities were regular and reliable, allowing me to explore farther afield with no problems.
Read on for a few handy transport tips for your time in Germany:
Travel Germany: Getting Around on Public Transport
Trains
Trains are my favorite way to travel Germany, and (as you may have expected) are an extremely reliable way to get from A to B in Deutschland. They are clean, punctual and well-connected. That being said, you must bear in mind costs when considering train travel; they can be surprisingly expensive. An InterRail pass might be your best bet if you're planning to travel long-distance across Germany; prices start from 147 euros for a Youth Pass.
For normal train tickets, book ahead on the Deutsche Bahn website and you can get major discounts. If you're staying more long-term, then Deutsche Bahn also offers cards that can give you 25% or 50% discount on all travel (even 100%, if you're willing to pay a little over 4,000 euros. Which I'm presuming you're not). The trains in Germany are great, yes, and I do recommend them for a hassle-free journey. But I must stress: if you want to save money, try and book as far in advance as possible. A one-way ticket from Berlin to Leipzig (an hour's journey) costs around 40 euro if you buy on that day, and a one-way ticket from Berlin to Cologne (4.5 hours) costs 117 euro. Gulp.
Coaches
If you have more time and less cash on your hands, coaches are an alternative–and increasingly popular–option for traveling between cities. BerlinLinienBus offers services all over Germany, from both the major hubs and smaller locations. If we take the same routes as above to compare, a one-way ticket from Berlin to Leipzig takes two hours and costs around 18 euros. Berlin to Cologne takes a whopping nine hours, but costs around 48 euros–less than half the cost of the train. Coaches are comfortable and convenient, so if you fancy saving some money, consider them as an option. On the bright side, you can catch up on some sleep!
Planes
Regional flights are frequent and reasonably-priced. Germany's favorite airline Lufthansa is your best bet here; it's a great airline, and provides regular flights all over the country. A one-way from Berlin to Cologne during June 2014 costs just 88 euro, your baggage fees are included, and you get unlimited free coffee! Bonus for caffeine addicts.
Mitfargelegenheit
An option you may not have heard of is "Mitfargelegenheit" (ride share). It's a fantastic system, where you can visit the website and type in where you are, where you want to go and what day/time to be matched up with drivers taking the same journey. All you pay is your share of the petrol money. Bargain! The drivers and cars are registered on the site for security, so don't worry–although for extra peace of mind, it's best to use this service with a friend, as I did.
Popular routes can get booked up quickly, particularly on weekends. Basic knowledge of German is also beneficial for this service, although I must admit that every time I used it, everyone in the car was friendly, polite and knew at least some English. It's cheap, convenient and good for the environment. Everyone's a winner!
Drive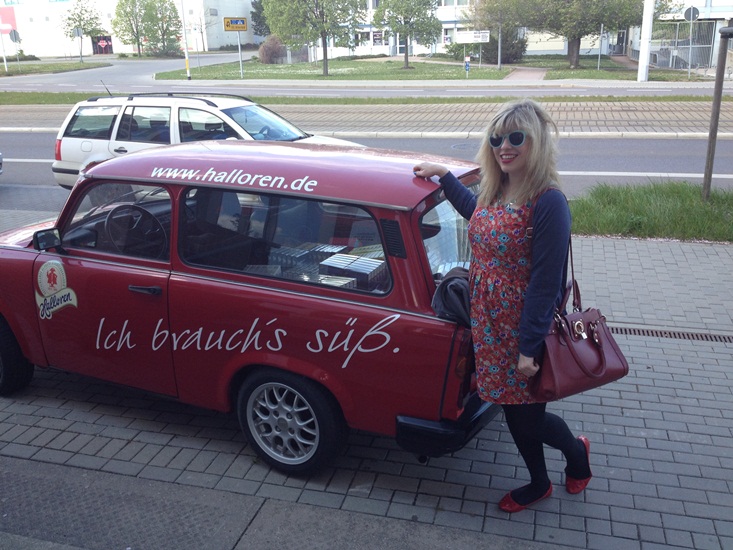 If car sharing doesn't float your boat, you can also just ignore my public transport tips and rent a car yourself! Germany is home to the autobahn, where speed limits don't exist and it all feels like a crazy racetrack. If you're not a wimp (like me) or you don't rent a crappy car and trundle along like a tortoise with your foot slammed on the floor (like me), you could theoretically cut your journey times by a lot–and have a lot of fun driving in the process.
It's easy to rent a car online or in person, and can be a relatively inexpensive option for long distances when compared to trains. Hertz and Europcar are two good options. A warning for American readers: some websites do mention an International Driver's License for US travelers, but during my time in Germany, all my American friends rented out cars with only their US driving licenses and IDs without problems. It's always best to call or email the company and check if you are unsure.
There are many options to explore this fantastic country with ease. Choose your budget, choose your transport, and rest in the knowledge that you are almost definitely going to arrive at your final destination on time.
Germany Transport: Getting Around on Public Transport image by Roman Kraft on Unsplash