Quitting My Job for Something Sweeter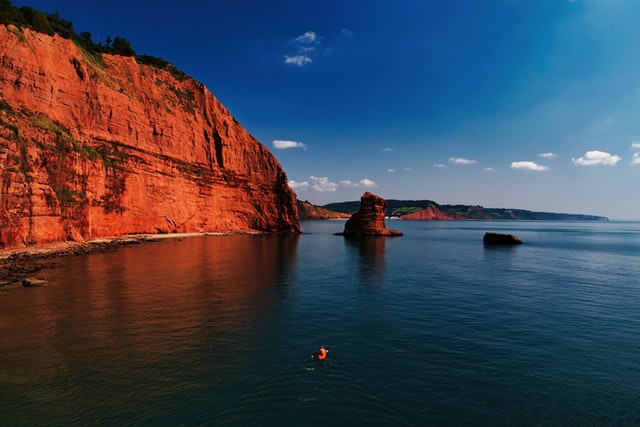 I slowly opened my eyes and eased myself awake. I could hear the sea and the sound of seagulls. I lay still for a second and smiled to myself thinking about where I was and how I had gotten there. In April, after some months of contemplation, I decided to quit my stressful corporate job in Germany, and move back to England to go traveling around the world. I had gotten ill so many times over the past year and I decided that there had to be more to life than stress, reports, customer deadlines and the office cubicle.
There was a whole exciting world out there that I wanted to explore; people I wanted to meet, cultures that I wanted to experience and most importantly, food that I wanted to try. I decided to sell almost everything because I felt like I needed a fresh start and even though this made preparing to leave a little more stressful.
It was as if I was having a 'purge' and it felt strangely satisfying. After months of counting down, the final day arrived and what was left of my possessions were loaded into a van. The feeling of seeing only 16 boxes, a bicycle and a mattress as the only things I owned in the world was a little daunting but at the same time quite liberating. But now I felt I could start planning my exciting adventure.
Quitting My Job for Something Sweeter.
I eased myself up out of bed, stretching my muscles from my walk the previous day. What exotic place had I chosen for my first destination? You've already got a clue that it was by the seaside. A sunny beach in South Africa? A tropical beach in Thailand? A palm fringed beach in the Caribbean somewhere? No, it's a place that is really bad for female travelers. Not because it is unsafe; there were no evil men there (well, there might have been, but thankfully I didn't experience any), no psycho taxi drivers, no dark and dingy corners. No, it's MUCH worse than that. This town had ice-cream and fudge shops, girls!!! An absolute killer!
I chose as my first destination, the pretty seaside town of Sidmouth on the south coast of England. Before you groan and picture me on the beach with a jacket and an umbrella, you have to know that Sidmouth is known in its region as the 'architectural aristocrat.' The town is incredibly pretty with a mixture of gothic windows, wrought iron balconies, lavish flower displays and the largest number of hanging baskets I have ever seen in a town in my life. Apparently it also has over 500 protected buildings and little blue plaques can be seen all over the town explaining their part in history.
Quitting My Job for Something Sweeter.
I spent four glorious days exploring the little alleyways and streets, checking out the various boutiques, gift shops and, dare I say it, ice cream parlours. As with most British seaside towns, ice cream and fudge shops are numerous with the standard British fare of "fish & chips" was certainly very popular. Often as I walked through town, I was never far from the tell-tale smell of vinegar and chips. While the weather wasn't perfect I have to say, there was certainly plenty to do to pass the time. To escape the danger of the fudge and ice-cream, there were plenty of scenic walks around. Walking up Salcome Hill made it possible to see lovely views over the town.
The hill is also part of the South West Coast Path (a 630-mile walk around the stunning coastline of the south west coast of England) and for those who can't stand to be too far away from the saturated fat, a promenade along the beachfront is lovely to take a stroll at any time of the day. At the west end of the beach, along something called the "Millenium Walk," you round some gorgeously rich red cliff faces to another secluded beach. The red colour is because this area was actually a desert millions of years ago. This coast line is part of the UNESCO World Heritage site called "Dorset and East Devon Coast – The Jurassic Coast." You can even find fossils in the cliff side here if you look hard enough.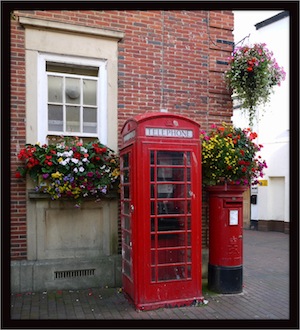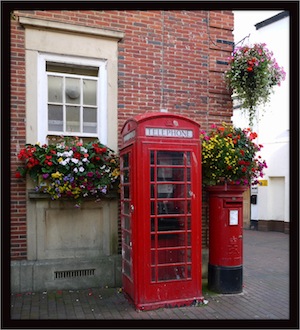 There are some beautiful botanical gardens on top of the cliff with breathtaking views of the coastline. Secluded gardens with plenty benches make it an ideal place to spend some quiet time breathing in some fine sea air and deciding which flavour ice-cream you're going to try next.
Quitting My Job for Something Sweeter.
The small town itself has enough mini versions of all major supermarkets and all are open until roughly 21:00 so toiletries are no problem to purchase in all sizes, brands and colours. Just from my short strolls around the town, I also saw at least 4 different doctors who would have come in handy had I overindulged in chocolate chip heaven.
I saw many couples walking hand in hand along the promenade at sunset. It was lovely to watch the young couples in love and I couldn't help being a little envious of them because the sunsets were gorgeous in Sidmouth and it's always nice to appreciate something beautiful with someone. There were mainly young families holidaying here with younger children or older couples enjoying a cheap holiday away from screaming grandchildren. The youngsters that I did see, had that typical seaside look – a little tanned (only a little, this is England after all!); blonde hair, shorts, T-shirts and flip-flops.
On the Friday morning, as I climbed on the bus to leave Sidmouth, I smiled to myself. The lady sitting next to me had just asked me, "So, are you back to work on Monday then?"
On the whole, because I was in England and not some third world country, there were not many cultural differences between men and women here. I noticed that it was mainly younger men working in the supermarkets or surf shops and the younger girls working in the ice-cream and fudge shops (that's a dangerous job if I've even seen one). I saw older women working in the boutiques or gift shops. Other than the surplus of non-diet-friendly food in the town, I perceived Sidmouth to be generally safe for women. It was always well lit and certainly had no areas along the beachfront or in the main part of town that looked threatening or dangerous at any time.
If you're looking for a pretty English seaside town with some nice walks along the coast, Sidmouth makes a great stop. There are lots of nice restaurants to restore those vital energy levels and plenty of guesthouses to choose from with prices ranging from £35 per person, per night, right up to £100 per person per night. If you have the willpower to stay away from the sweets, it's a lovely place for a nice relaxing stay.
On the Friday morning, as I climbed on the bus to leave Sidmouth, I smiled to myself. The lady sitting next to me had just asked me, "So, are you back to work on Monday then?" I think briefly of my job back in Germany and a nice, warm feeling comes over me. "No," I reply, "I've just quit my job to travel around the world!" She smiles back and says, sadly, what a lot of people say when I tell them what I am going to do. "Good for you! I had that opportunity once and I never took it and I have regretted it ever since." I have made the right decision and I am so excited. My next trip planned is a week-long camping trip in Wales. Bring it on!