Cockatoo Island: A Look into Sydney's Past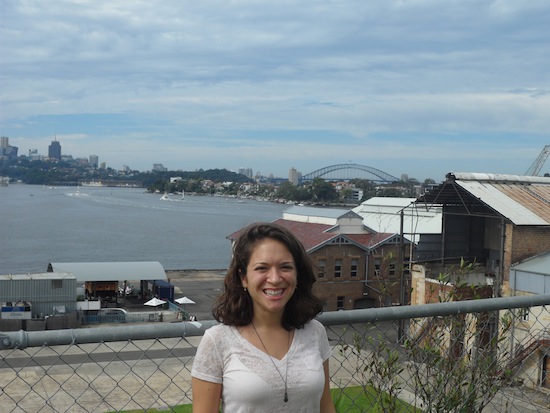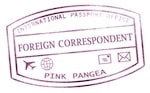 I hopped on the ferry from Darling Harbor and after a quick stop in Balmain, alighted on Cockatoo Island. I had been reading Peter Carey's 30 Days in Sydney and he made the island sound so cool: an ex-prison camp where the petty thieves of Sydney's already thieving population were sent to build a prison and military barracks and become better men.
When I got off the ferry, I grabbed a map and followed the arrows through the campsite into the part of the island where the prisoners lived over a hundred years ago. You can still see where the cells were as well as the underground holes where the very bad boys were sent. I walked through the sandstone walled buildings. They had this haunted feeling to them, like the prisoners were watching us.
Once the work was finished, the prisoners were sent to another prison and the island became a shipbuilding yard. The remnants still remain: cranes that pulled and lifted the ships, old, empty warehouses and welding machinery. It looked as though one day everyone just left the island, everything frozen in time. I wandered through the empty buildings trying to imagine what it would have been like in its heyday, bustling with activity.
The shipyard closed in 1992 and since then, it has been somewhat of a tourist attraction. It's free to enter; all you have to pay is your ferry journey. There is more of an artsy vibe to the island now. They hold all-day raves, have placed sculptures in empty spaces, painted graffiti art on the warehouses and opened a café and bar fashioned out of old shipping containers. The view isn't too shabby either; the island lies just east of the Harbor Bridge and on a clear day you can see straight to the Opera House.
When I got back on the ferry to go home, I watched the island shrink in the boat's wakes. Maybe I'm just a geek, but I find it fascinating to explore Sydney's unique history. Cockatoo Island is a wonderful peek into the lives of the people that were sent here to build this city against their will. What makes it all the more fascinating is that this didn't actually happen all that long ago.