Adjusting to Life in Hong Kong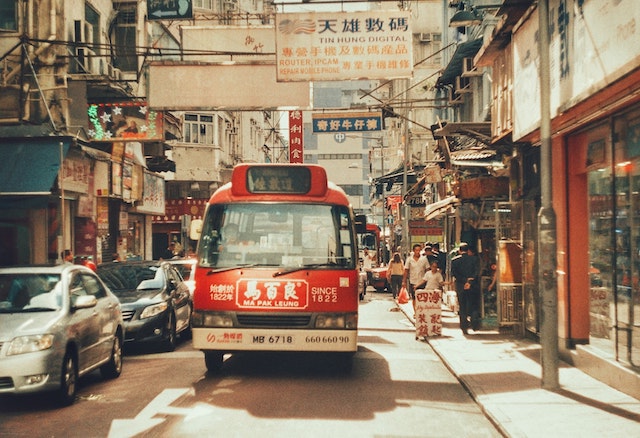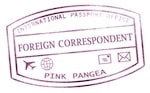 I'd like to introduce you to my new city. Some people call it the New York of Asia and it's actually, I believe, the city that best contrasts the Eastern and Western worlds. Part of China is an autonomous region, with the rigorous schedules and organization from its British colonizers, the urban landscape filled with Chinese characters' advertisements and a constant mix of cultures. I've been living in Hong Kong for four months, yet I still remember my first impression when I arrived.
Though, to be honest, Hong Kong is such an overwhelming city that instead of one impression, I had many first impressions, all at the same time. Postcards usually portray the high buildings, the crowded roads, the huge shopping malls, the astonishing luxury stores, the huge number of lights, and the city's fast pace. But they are static, and they miss a lot of details that occur in each second of this city's life.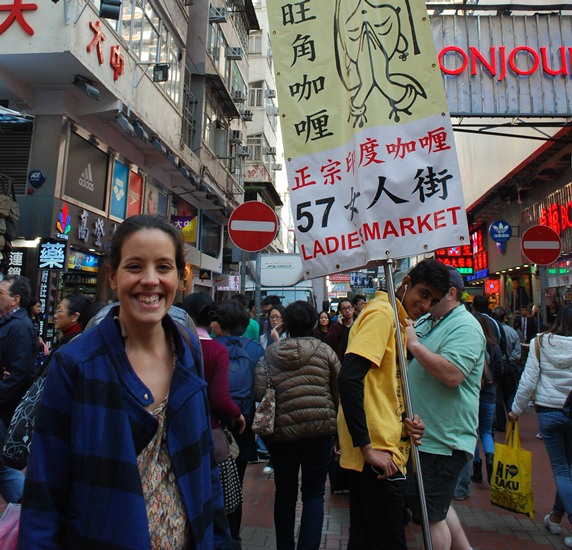 On my first week of my new life in Hong Kong, I stayed in Causewaybay (in the city's center). If you walk around Causewaybay at nine or ten at night during any day of the week, you can barely make your way through the crowd. There are so many people! In the crosswalk in Hennessy Road, which is 14,5 meters wide and 21 meters long, people accumulate until the light turns green.
Adjusting to Life in Hong Kong.
I was waiting for the traffic light. In a short moment of not needing to make any decisions, there was a lot of movement happening around me. In the road immediately ahead of me tons of cars, taxis, tram cars, buses, wheelbarrows full of cards to recycle, and trucks unloading near the stores passed by. Those vehicles with all different colors, full of people laughing, talking, and playing games on their mobiles, were covered with catching advertisements. Photos of women with luxurious bags, travel destinations with sunny landscapes, and expensive watches slipped by.
In between the vehicles, behind the people on the other side, an overwhelming plasma screen showed the new season's clothes collection of the corner main store. The small stores fought for attention. Some with three or four smaller billboards. They were perched horizontally over the entrance, vertically before and after the side store, on the door. One was on the sidewalk supported by a woman who had lost her enthusiasm. As if nobody noticed the new products being offered, blinking colored neon lights didn't help me focus. Already distracted by all of the advertisement, I smelled an an intense smell from the door behind me and curiosity led me to the tiny little restaurant that sold skewered pork and chicken wings. That smell was mixed with the scent of perfume and many people's odors.
People attract people and where more people are concentrated. It's a great place to put on a show. Performers can hope to captivate people's attention and earn some tips. Speakers were set on the pedestrian street, alongside a mask and accessories for this one-man show that ran every 15 minutes. Some people stared, some left a coin, and some zigzagged past the artist to reach their destinations.
I just let my body go with the flow.
Suddenly, the light turned green and the crowd carried me along the crosswalk. I just let my body go with the flow. After reaching the next street, the people that crossed with me disappeared into the crowd. A new bunch of people started to gather to wait for the next green light. I felt like I was the only one overwhelmed with so much activity.
In Chinese, there is an expression for a large number of people that directly translated would mean mountains of people. I think after crossing the street in Causewaybay, I have an idea of what mountains of people looks like.
Related Reading
Love, Health and Safety in Hong Kong: A Conversation with Lane Pybas
Photo credits for Adjusting to Life in Hong Kong by Unsplash and Madalena Santos. Have you traveled to Hong Kong? How was your trip? Comment below to share your experience!